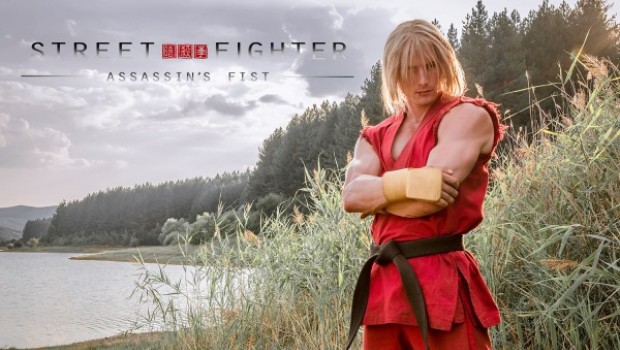 Saluran YouTube Street Fighter Legacy telah memposting trailer teaser "Ken" untuk seri live-action Street Fighter Assassin's Fist pada hari Kamis. Video tersebut menampilkan Ken melakukan jurus Shoryuken dan menunjukkan Ken ber-sparring dengan Ryu. Trailer teaser Ryu telah diposting sebelumnya dan mengungkapkan bahwa seri ini akan tayang perdana pada saluran YouTube Machinima bulan Mei ini sebelum tiba di televisi, on-demand, Blu-ray, dan DVD.
Sutradara dan penulis Street Fighter: Legacy, Joey Ansah mengepalai seri yang mulai syuting Juli lalu ini. Ansah telah meluncurkan kampanye Kickstarter April lalu, namun ia segera membatalkan inisiatif crowdfunding setelah menerima dana penuh dari para pendukung yang tidak disebutkan namanya.
Ansah membantu menulis naskah untuk seri baru ini dengan Christian Howard. Jacqueline Quella, yang juga memproduksi Street Fighter: Legacy, memproduksi seri ini. Produser Street Fighter, Yoshinori Ono, telah mengumumkan seri live-action panjang ini di San Diego Comic Con pada tahun 2012.
Seri ini, yang berlatar di Jepang, adalah cerita tentang datangnya kedewasaan dari Ken dan Ryu, tetapi juga akan menampilkan Gouken, Gouki/Akuma, dan Goutetsu. Togo Igawa (The Last Samurai, 47 Ronin) memerankan Goutetsu, sedangkan Mike Moh (Kamen Rider: Dragon Knight, School Dance) memerankan Ryu. Akira Koieyama (Blood: The Last Vampire, 47 Ronin) berperan sebagai Gouken, dan Shougen (Kaiji: The Ultimate Gambler, The Shadow Inside) memerankan Gouken muda. Gaku Space (Shake It Up!, How I Met Your Mother) memerankan Gouki muda. Mark Killeen (The Game of Thrones, The Dark Knight Rises) memerankan Mr. Masters. Ansah dan Howard masing-masing berperan sebagai Akuma dan Ken. Hal Yamanouchi (The Wolverine, Push) memerankan Senzou.
Source : animenewsnetwork.com