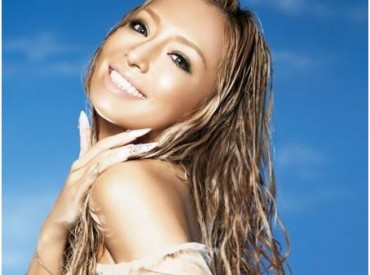 Setelah 14 tahun 4 bulan sejak debut diva musik pop Jepang Ayumi Hamasaki (33) di bulan April 1998, ia telah membukukan sebuah rekor baru. Oricon Weekly Album Ranking (untuk tanggal 6 Agustus hingga 12 Agustus) menunjukkan penghitungan penjualan dari keseluruhan 110 rilis milik Ayumi (65 single dan 45 album) mencapai angka terjual sebanyak 50.023.000 kopi. Ini merupakan kali pertama total penjualan single dan album seorang penyanyi solo melewati angka 50 juta kopi.
Sejak peringkat tangga lagu Oricon mulai diadakan pada bulan Januari 1968, artis lain yang penjualannya menembus angka 50 juta hanyalah B'z (13 Juli 1998) dan Mr. Children (26 Maret 2007). Dengan demikian Ayumi menjadi artis ketiga yang mencapai prestasi ini, dengan tambahan bahwa ia adalah penyanyi solo pertama yang melakukannya. Peringkat kedua artis solo di bawah Ayumi adalah Yumi Matsutoya, dengan total penjualan mencapai 38.390.000 kopi, sedangkan untuk artis solo pria, Masaharu Fukuyama berada di urutan pertama dengan penjualan sebanyak 21.633.000 kopi.
Selain itu masih banyak prestasi lain yang rekornya dipecahkan oleh Ayumi. "Most Consecutive First Place Wins" (25 single), "Highest Total Number of First Place Wins" (37 single), "Most Consecutive First Place Wins (Year)" (selama 12 tahun), "The Number of Singles That Have Reached Million Sales" (5 single), "Consecutive Million in Sales (Year)" (selama 4 tahun), "Highest Number of Total Copies Sold" (untuk penjualan sebanyak 21.416.000 kopi), "Most TOP10 Rankings" (48 single) dan "Most Consecutive First Place Wins Since the 1st Album (Year)" (selama 13 tahun) untuk album-albumnya, adalah beberapa rekor yang berhasil ia raih selama ini.
Dengan bahagia Ayumi berkomentar mengenai rekor barunya tersebut, "Ketika aku memulai debut, aku tidak pernah berpikir akan dapat sampai sejauh ini, tapi aku benar-benar senang telah menorehkan rekor sebesar ini dan juga mendapatkan dukungan dari banyak orang."
"Ini bukan rekor milik Ayumi Hamasaki – aku percaya bahwa ini adalah rekor milik para fans-ku yang telah menyemangatiku dan terus-menerus mendukungku. Sejak sekarang hingga seterusnya, aku akan terus menyanyikan banyak lagu, jadi kumohon teruslah mendukungku." lanjutnya.
sumber : tokyohive.com
pics : aramatheydidnt.livejournal.com, tokyohive.com