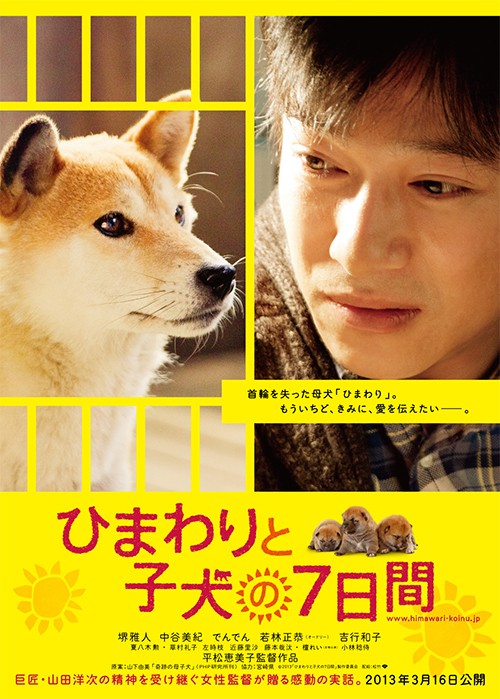 Sebuah teaser untuk film terbaru dari sutradara Emiko Hiramatsu yaitu Himawari to Koinu no Nanokakan telah diunggah ke dalam official YouTube channel dari Shochiku.
Berdasarkan kisah nyata, film ini berkisah seputar seekor anjing Shiba Inu yang dipelihara lalu dibuang oleh sepasang kakek nenek (Isao Natsuyagi dan Reiko Kusamura). Berkat naluri untuk bertahan hidupnya yang kuat, sang anjing bisa bertahan hidup dan juga dapat berjuang melindunga ketiga anak anjingnya.
Masato Sakai berperan sebagai pekerja pusat kesejahteraan hewan, ia membesarkan sendirian kedua anaknya semenjak istrinya meninggal. Saat dia bertemu dengan anjing tersebut, yang mana mempertaruhkan hidupnya untuk melindungi anak-anaknya, ia pun bertekad untuk melindunginya. Pekerja-pekerja lainnya di pusat kesejahteraan hewan tersebut pun ikut tersentuh dengan insting keibuan sang anjing dan menamakannya "Himawari" (Bunga Matahari).
Aktris Miki Nakatani juga turut berperan dalam film ini sebagai seorang dokter hewan bernama  Miku Igarashi, tetapi dia tidak muncul dalam teaser ini.
Himawari to Koinu no Nanokakan dijadwalkan untuk release pada tanggal 16 Maret 2013.