Single terbaru Team Makenki, Mugen, Fly High !! (無限, Fly High!!) akan dirilis di Jepang pada tanggal 17 September.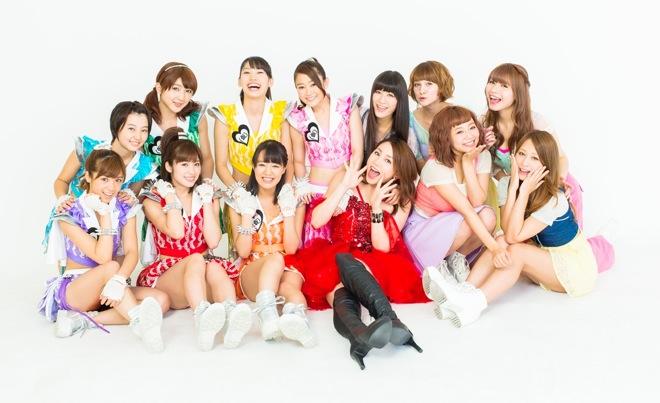 Team Makenki adalah unit idola khusus yang terdiri dari para anggota dari Up Up Girls (Kari), The Possible dan You Kikkawa.
Simak MV-nya dengan teks bahasa Inggris.
CD ini berisi berbagai versi dari lagu utamanya yang dibawakan oleh Team Makenki, The Possible, You Kikkawa dan Up Up Girls (Kari).
Edisi terbatasnya berisi DVD bonus dengan video musik dan cuplikan pembuatannya.
Selain itu, para anggota Team Makenki mengelar pertunjukan live dan acara jabat tangan dari tanggal 16-19 September di Tokyo.
Tracklist
CD

Mugen, Fly High!! (無限、Fly High!!)
Mugen, Fly High!! (The Possible Ver.)
Mugen, Fly High!! (Kikkawa You Ver.)
Mugen, Fly High!! (Up Up Girls (Kari) Ver.)
Mugen, Fly High!! (Instrumental)
DVD

Mugen, Fly High!! (Music Video)
Making-of
Source : jpop-idols.com