Bonsai merupakan seni tradisional menanam miniatur pohon dalam sebuah wadah berupa pot kecil asal Jepang, yang mana pada awalnya seni ini pertama kali muncul di China. Seni bonsai mencakup berbagai teknik pemotongan dan pemangkasan dalam pemeliharaannya. Menambah deretan bonsai yang menakjubkan, kini telah hadir bonsai tengkorak yang diciptakan oleh para desainer dari Jack of the Dust asal Australia, yang terlihat menyeramkan tapi juga indah.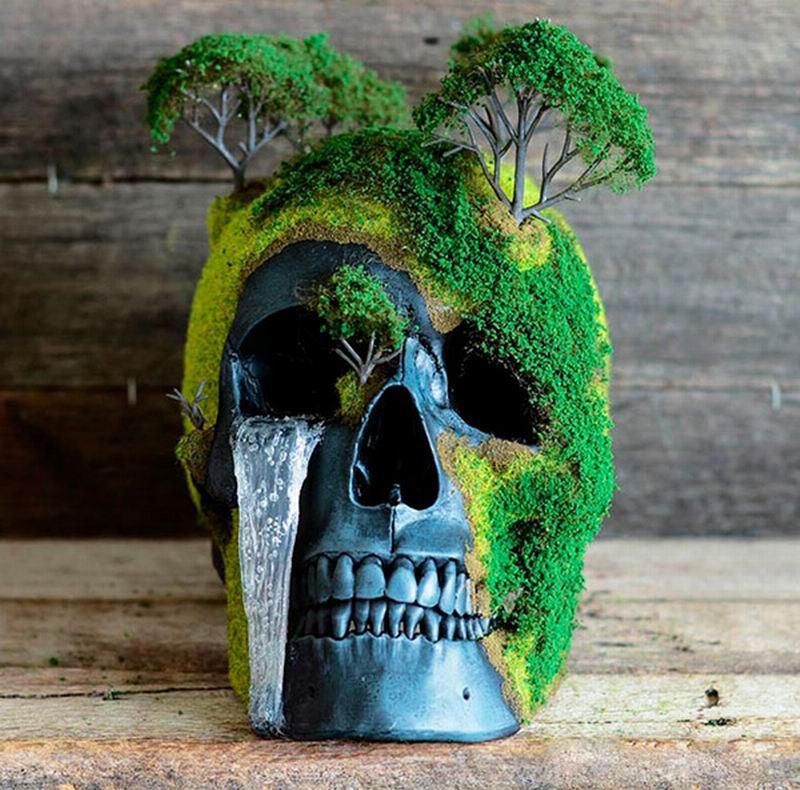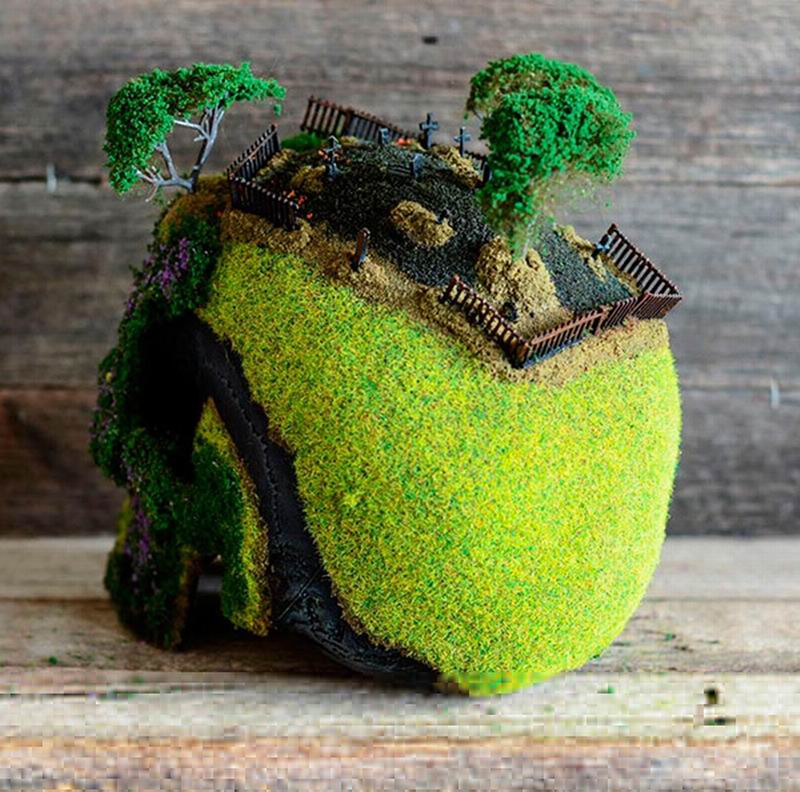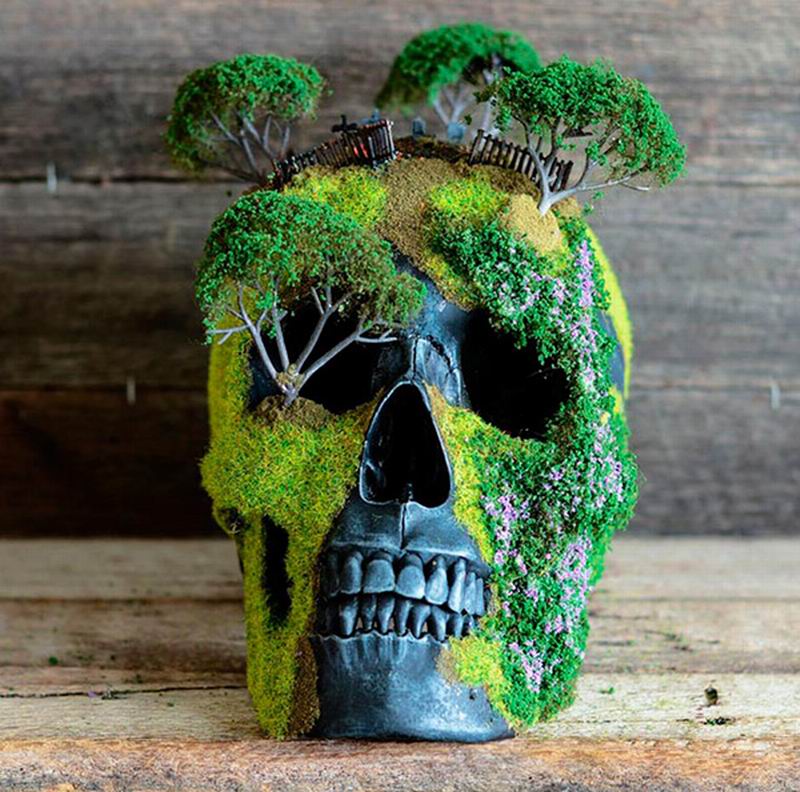 Dilansir dari berbagai sumber, bonsai tengkorak yang dinamakan Grave Yard Bonsai Mountain Skulls ini melambangkan "Memento Mori" yang berasal dari bahasa Latin dan berarti "ingatlah bahwa semua orang bisa mati". Dalam bahasa Jepang sendiri kata "Memento Mori" juga bisa berarti "Hutan Memento". Bonsai dengan bagian tengkorak yang terbuat dari plastik PVC ini dijual seharga $399 AUS.
Berminat memajangnya di kamar kalian?
Sources :