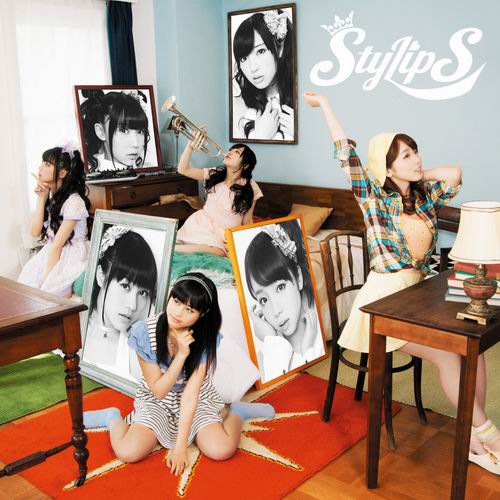 Single baru StylipS yang berjudul Junsui na Fujunbutsu (純粋なフジュンブツ) telah dirilis di Jepang pada tanggal 21 Mei.
Ini adalah single ke-6 dari StylipS.
Video musiknya telah dirilis.
Lagu utama dari single ini adalah lagu pembuka untuk anime Mangaka-san to Assistant-san to (マンガ家さんとアシスタントさんと).
Liriknya ditulis oleh Hata Aki.
Lagu coupling-nya, Spica adalah lagu tema penutup untuk anime dengan nama yang sama.
Edisi Artist berisi 4 lagu. Single ini hadir dengan bonus DVD yang menampilkan video musik, versi tarian, rekaman di balik pembuatan, dan sebuah video dari masing-masing anggota Stylips.
Edisi Anime hanya berisi hanya 2 lagu dan versi instrumentalnya.
Tracklist
Artist Edition
            Junsui na Fujunbutsu (純粋なフジュンブツ)
            All You Need Is Dance Feat. Noto Arisa & Matsunaga Maho (All you need is Dance feat.能登有沙 & 松永真穂)
            Jelly Beans Diary (Like Cover Girl) Feat. Ito Miku & Toyota Moe (ジェリービーンズ・ダイアリー(Like Cover Girl) feat.伊藤美来 & 豊田萌絵)
            Spica
            Junsui na Fujunbutsu (純粋なフジュンブツ) (Instrumental)
            All You Need Is Dance Feat. Noto Arisa & Matsunaga Maho (All you need is Dance feat.能登有沙 & 松永真穂) (Instrumental)
            Jelly Beans Diary (Like Cover Girl) Feat. Ito Miku & Toyota Moe (ジェリービーンズ・ダイアリー(Like Cover Girl) feat.伊藤美来 & 豊田萌絵) (Instrumental)
            Spica (Instrumental)
            Junsui na Fujunbutsu (純粋なフジュンブツ) (Music Video)
            Junsui na Fujunbutsu (純粋なフジュンブツ) (Dance Style)
            Junsui na Fujunbutsu (純粋なフジュンブツ) (Music Video) (Making-of)
            Arisa Style
            Maho Style
            Miku Style
            Moe Style
            StylipS Style
Anime Edition
            Junsui na StylipS (純粋なフジュンブツ)
            Spica
            Junsui na StylipS (純粋なフジュンブツ) (Instrumental)
            Spica (Instrumental)
Source : jpop-idols.com