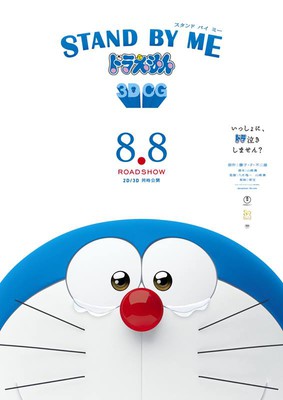 Stand By Me Doraemon, film 3D CG pertama yang dibintangi robot kucing anime Doraemon, telah memenangkan kategori animasi dalam ajang tahunan Japan Academy Prizes ke-37 pada hari Jumat yang lalu. Film ini bersaing dengan When Marnie Was There produksi Studio Ghibli, Giovanni's Island, Detective Conan: Dimensional Sniper, dan Buddha 2: Tezuka Osamu no Buddha – Owarinaki Tabi.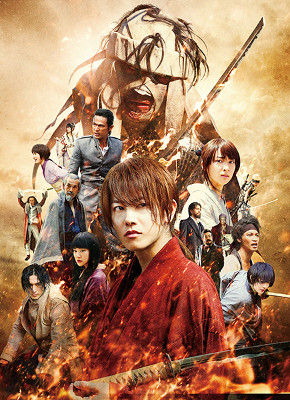 Film sekuel live-action Rurouni Kenshin: Kyoto Taika-hen dan Rurouni Kenshin: Densetsu no Saigo-hen memenangkan penghargaan All Night Nippon Wadai-Sho dari Japan Academy Prizes. Untuk penghargaan penonton ini, para pendengar dari program radio All Night Nippon memilih film dan aktor favorit mereka.
Penghargaan kehormatan The Best Picture of the Year jatuh pada film live-action Eien no 0 (The Eternal Zero). Film ini juga meraih delapan penghargaan lainnya, termasuk Best Director dan kategori aktor All Night Nippon Wadai-Sho untuk peran utama Junichi Okada (From Up On Poppy Hill, Tales from Earthsea).
Frozen dari Disney memenangkan penghargaan tertinggi dalam kategori film asing. Para nominator lainnya termasuk Interstellar, Jersey Boys, Fury, dan Godzilla.
Mendiang aktor Bunta Sugawara (Spirited Away, Tales from Earthsea, Wolf Children) adalah salah satu dari lima orang yang menerima penghargaan anumerta Chairperson's Special Awards untuk pencapaian seumur hidup. Sound engineer Masashi Tara (From Up On Poppy Hill) menerima penghargaan Association's Special Award juga untuk pencapaian seumur hidup.
The Nippon Academy-Sho Association, sebuah kelompok dari Jepang yang kira-kira ketenarannya sebanding dengan Academy of Motion Picture Arts and Sciences of Oscars dari Amerika, menyajikan Japan Academy Prizes setiap tahun. Para nominatornya semua menerima "Awards of Excellence," tapi penghargaan teratas sebenarnya dalam setiap kategori disajikan dalam upacara pada tanggal 27 Februari di Grand Prince Hotel New Takanawa di Tokyo.
Film-film dianggap memenuhi syarat jika diputar di Jepang antara tanggal 15 Desember 2013, dan 13 Desember 2014.
Kategori Animation of the Year baru dibuat delapan tahun yang lalu. Tahun lalu, The Wind Rises garapan Hayao Miyazaki memenangkan penghargaan tersebut. The Girl Who Leapt Through Time, Tekkonkinkreet, Ponyo, Summer Wars, The Secret World of Arrietty, From Up On Poppy Hill, dan Wolf Children adalah pemenang-pemenang sebelumnya. Sebelum itu, Studio Ghibli pernah memenangkan penghargaan Picture of the Year Award secara keseluruhan untuk Princess Mononoke dan Spirited Away.
Source : animenewsnetwork.com