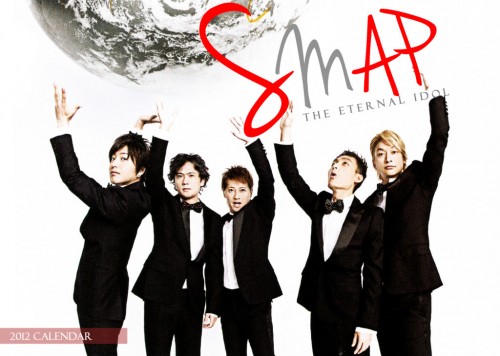 Salah satu idol grup terkenal dari Johnny's , SMAP telah mengumumkan akan merilis DVD konser mereka yang berjudul, 'Gift of SMAP CONCERT 2012' pada tanggal 5 Desember mendatang.
DVD ini akan berisi tur keliling negerinya SMAP yang bertajukan sama dengan judul dari DVD konser ini. Konser tersebut telah diselenggarakan pada 23 Agustus lalu. Tur ini merupkan hadiah dari SMAP untuk para penggemarnya, dan juga untuk mempromosikan album mereka, "GIFT of SMAP".
DVD ini akan dikemas menjadi 3 set disc. Pada DISC ke 1 dan ke 2 akan berisi Konser SMAP di Tokyo Dome dari awal hingga akhir. Sedangkan, pada Disc ke 3 akan berisi video special  dengan durasi 1 jam 40 menit . Termasuk video latihan dan backstage dan special performance dari Katori Shingo dan Yamashita Tomohisa  dengan grup terbaru mereka 'THE MONSTERS'.
Apabila kita membeli DVD ini , kita bisa mempunyai kesempatan untuk datang ke Secret Party-nya SMAP lho!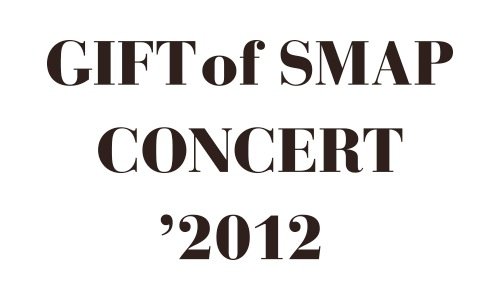 Cek track list DVD dibawah ini :
===
<GIFT of SMAP CONCERT'2012>
DISC 1:
01. Theme of gift
02. Just Go!
03. BANG! BANG! Vacances!
04. KANSHA Shite
05. Kimi to Boogie Woogie
06. Junction
07. I Wanna Be Your Man
08. gift
09. WOW! WOW! WOW!
10. Yozora no Mukou
11. Karajishi Botan
12. SMAP
13. not alone ~Shiawase ni Narou yo~
14. Moment
15. Sakasama no Sora
16. Junction
17. La + LOVE & PEACE
18. Special Thanks
19. Boku no Hanbun
20. Junction
21. Inakute Sabishii
22. Ohayou
23. Angel Heart
24. Orange
25. Conte Corner
DISC 2:
01. MONSTERS
02. Junction
03. Manatsu no Datsugokusha
04. Keep my love
05. HIKARI
06. CRAZY FIVE
07. Te wo Tsunagou
08. Nee…
09. SHAKE
10. Original Smile
11. This is love
12. Arigatou
13. Mae ni!
14. ENDING
DISC 3:
01. Rehearsal Digest
02. Fukuoka
03. Osaka
04. Nagoya
05. Tokyo
06. Ajinomoto Stadium
07. Masahiro Nakai
08. Takuya Kimura
09. Goro Inagaki
10. Tsuyoshi Kusanagi
11. Shingo Katori
12. Memories' of GIFT (Digest)
– SUMMER GATE
– Major
– Can't Stop!! -LOVING=
– Nakitai Kimochi
– Over Flow
13. Introduction for stage
Special Privilege:
– 32 halaman photo booklet
– Kertas pendaftaran Undian SMAP secret party
source : tokyohive.com