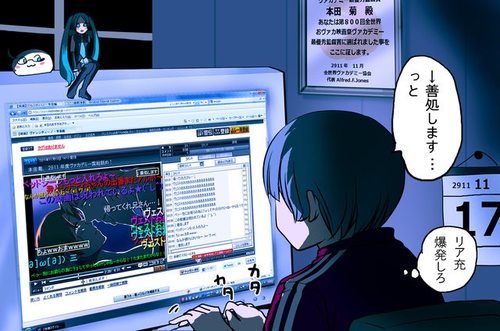 ---
---
Layanan video-streaming Niconico mengumumkan pada hari Senin bahwa mereka akan menutup situs Inggris mereka pada akhir tahun 2012. Layanan ini akan menggantinya dengan versi Inggris yang terdapat di domain Jepang mereka, mulai tanggal 17 Oktober.
Pengguna di Niconico tidak akan dapat membuat klub baru setelah tanggal 9 Oktober karena adanya pemindahan ini. Data terjemahan para pengguna yang ditambahkan hingga tanggal 9 Oktober akan dipindahkan ke niconico.jp namun semua komentar, tag dan favorit tidak termasuk.
Situs ini meluncurkan versi beta dari niconico.com tahun lalu dan kemudian mengumumkan rencana untuk memberikan akses video-streaming untuk judul-judul dari Funimation sebagai bagian dari usaha bersama mereka, Funico. Situs ini telah memberikan akses video-streaming untuk anime Black★Rock Shooter, Symphogear, Detective Opera Milky Holmes 2, Blood-C, The Mystic Archives of Dantalian, dan banyak judul lainnya.
sumber : aramatheydidnt.livejournal.com