STARMARIE, idol grup yang saat ini sedang menggelar tur asia yang bertajuk "STARMARIE ASIA TOUR 2015" ~FANTASTIC~ yang di sponsori oleh e-earphone, telah mendapatkan banyak respon positif dari media luar negeri.
Diproduksi oleh Toru Hidaka dari THE STARBEMS, "Net Auction Babies" dijadwalkan rilis pada 27 Mei mendatang sebagai proyek pertama Nyt (Saluran Musik terbaru dari NOTTV "Music Nyt"). Video musik "Net Auction Babies", telah dirilis di Youtube pada 22 Mei lalu.
Single terbaru STARMARIE "Net Auction Babies" juga akan tersedia di iTunes dan Spotify di Indonesia pada 27 Mei mendatang.
STARMARIE, yang sering menggelar pertunjukan live mereka, telah merebut hati penggemar di Jepang selama 7 tahun dengan keindahan 'dark fantasy', musik dan gerakan 'dance' yang menarik dan mudah di ingat. Video musik "Net Auction Babies" menggambarkan hingar-bingar pertunjukan live STARMARIE. Juga, lagu ini menceritakan tentang sebuah produk yang dijual secara online melalui situs lelang.
Single ini akan menampilkan dua lagu dari "FANTASTIC!!", yang di produksi oleh Toru Hidaka, dengan lima cover dan lima tipe yang berbeda, setiap tipe dijual dengan harga ¥1,000 atau sekitar Rp. 100.000 (belum termasuk pajak).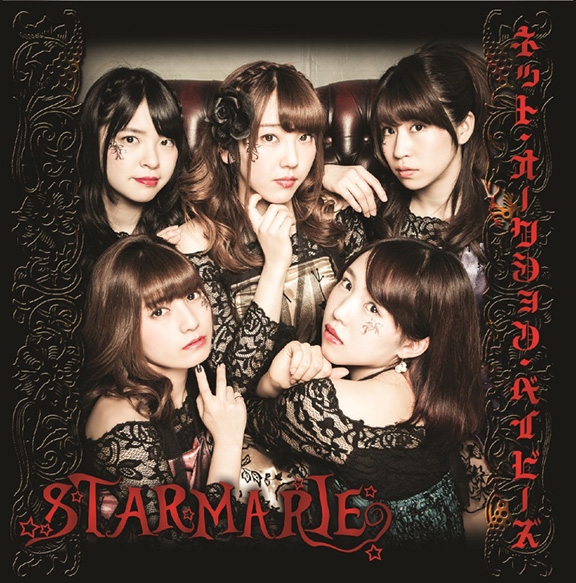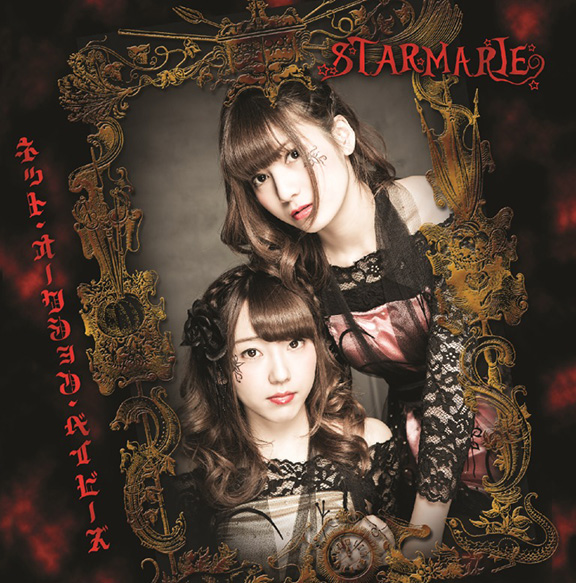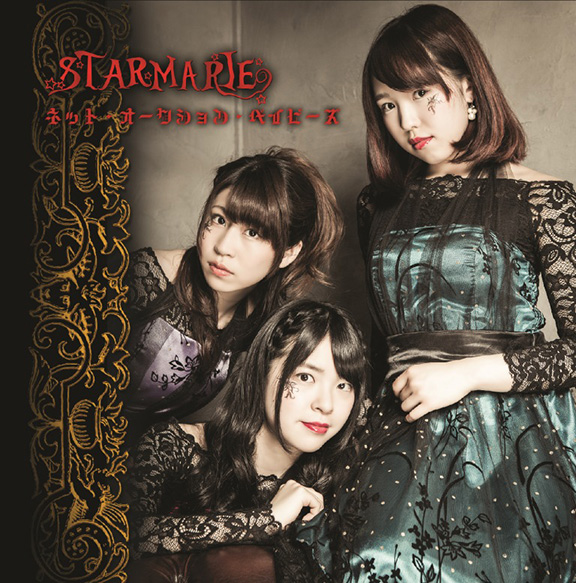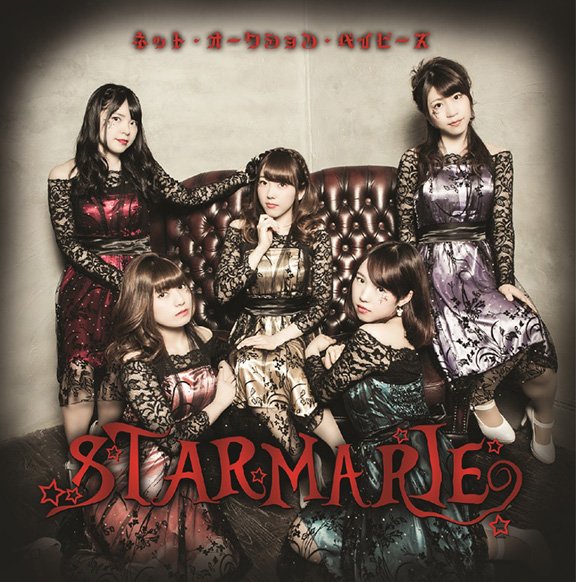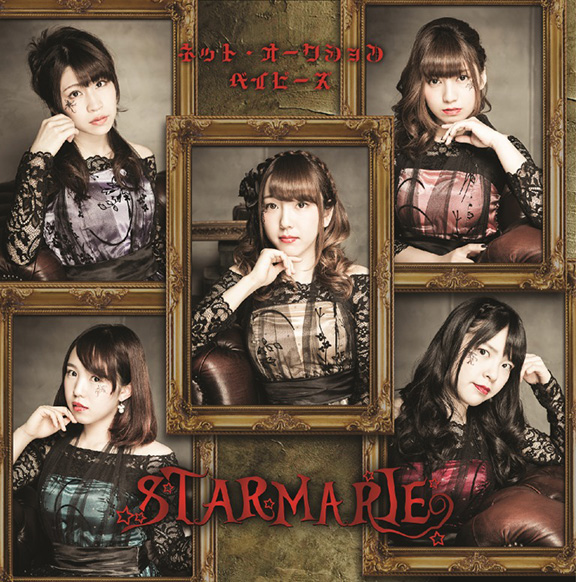 Jadwal acara perilisan single "Net Auction Babies" :
・24 Mei   16:00~ Tower Records Umeda Osaka Maru Building Store
・25 Mei   19:00~ LalaPort Toyosu Seaside Deck Main Stage
・26 Mei   19:00~ Tower Records Yokohama Vivre Store Event Space
・27 Mei   19:10~ NicoNico HQ B2F Event Space
・30 Mei   18:30~ Akihabara Sofmap Store 1 8F (Bersama Dengan Acara di Shibuya Dominion)
・31 Mei   12:00~, 15:30 Akihabara Sofmap Store 1 8F
Jadwal pertunjukan STARMARIE di Jepang :
・ 23 Mei   17:00~Independent Osaka show at Osaka club vijon Tiket dijual di e+
・24 Mei    11:30 Hazuki first album release event at Osaka RUIDO
・30 Mei    18:30 JUMP POP FES 2015 3rd Division TOKYO FM HALL
・31 Mei     11:30 『LIVE PLUS FESTIVAL』supported by Kimidake LIVE
・2 Juni     19:30 Judai Na Oshirase Itashimasu~ TOKYO FM HALL
・14 Juni   17:00 Independent Nagoya Show Osu RADHALL Tiket dijual di e+
・21 Juni   12:00 Radio NIKKEI Live Public Recording "Idol Generation Vol. 27" Kichijoji SEATA
・22 Juni   19:00 Tour Finale Shibuya TSUTAYA O-EAST Tiket tersedia di Pia, Lawson Ticket, dan e+
Jadwal Pertunjukan STARMARIE di Luar Negeri
・5 Juni Manila, Philippines Music Hall, SM Mall Of Asia HERO FACEOFF 2015: The Ultimate Cosplay Battle
・7 Juni Manila, Philippines Movie Stars Café Sponsored Event STARMARIE PRESENTS~TOKYO COSPLAY BATTLE~ https://www.facebook.com/events/823943817685418/
・4 Juli dan Juli 5 Taiwan Performances PIPE Live Music
・3 Oktober dan 4 Oktober Zuhai, China Anime Fair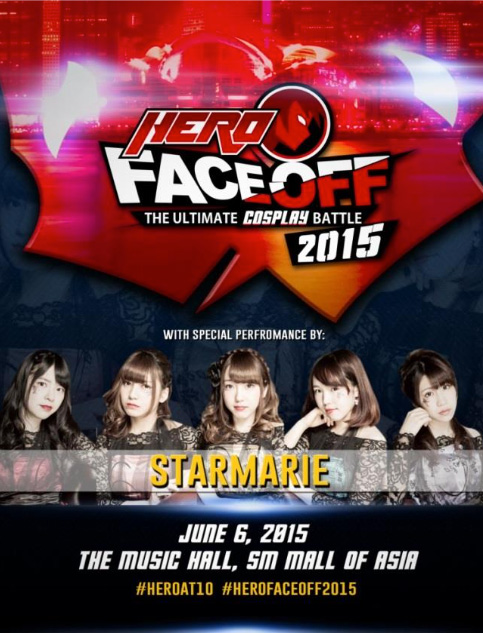 【Profile STARMARIE】
Dibentuk tahun 2008, STARMARIE adalah 5 gadis imut yang bergaya 'gothic' dan 'dark fantasy', STARMARIE memiliki lagu-lagu sedih yang gelap, juga memiliki dance yang kuat. STARMARIE terdiri dari Hiroka Matsuzaki, Motoko Nakane, Nozomi Kishita, Shino Takamori dan Kaede Watanabe. Mereka telah menggelar pertunjukan di luar negeri seperti di Amerika Serikat, Filipina, Taiwan, Tokyo, Sapporo, Hamamatsu, Indonesia, Osaka, Filipina, dan Nagoya di Tur Asia mereka. STARMARIE adalah 'brand ambassadors' untuk merek headphone terpopuler di Jepang bernama e☆earphone.
【STARMARIE official website】http://starmarie.syncl.jp/