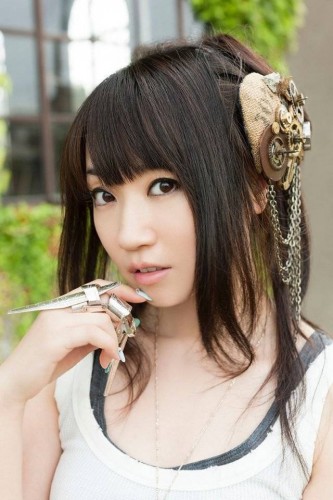 Nana Mizuki telah mengungkap detail untuk single terbarunya yang dijadwalkan akan dirilis tanggal 14 Januari di Jepang.
Judul single ke-31 Nana Mizuki adalah "Eden". Lagu ini telah dipilih sebagai lagu iklan tv untuk situs distribusi lagu anime animelo mix. Sebagai track pendamping, single tersebut akan dilengkapi dengan lagu "No Limit" yang merupakan lagu ending untuk anime 'DOG DAYS' (tayang di bulan Januari), dan "Sumatsu no Love Song", dan "Necessary", yang merupakan lagu ending dan insert song untuk anime 'Cross Ange: Tenshi to Ryuu no Rondo' (Cross Ange: Rondo of Angels and Dragons) yang kini tengah ditayangkan.
Mizuki juga mengungkap detail untuk DVD/Blu-ray live-nya "NANA MIZUKI LIVE FLIGHTxFLIGHT+" yang akan dirilis bersamaan dengan single. Kalian dapat melihat cover jaket dan tracklist untuk single dan DVD/Blu-ray live di bawah ini.
[Eden]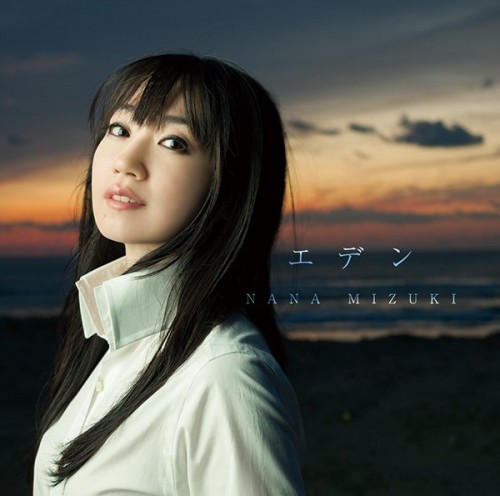 01. Eden
02. No Limit
03. Shumatsu no Love Song
04. Necessary
[NANA MIZUKI LIVE FLIGHT×FLIGHT+]
Blu-ray: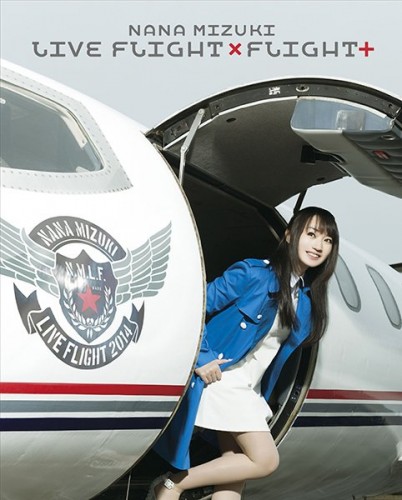 DVD: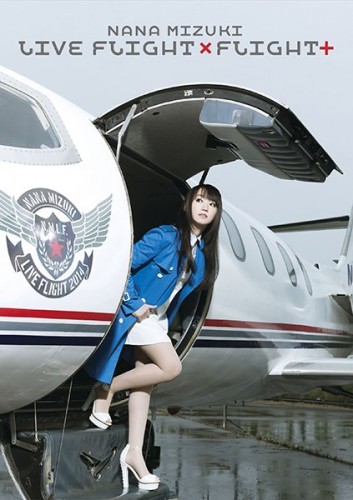 Track List:
2014.8.3 YOKOHAMA STADIUM
01. OPENING
02. VIRGIN CODE
03. NEXT ARCADIA
04. Kakumei Dualism
MC1
05. Million Ways=One Destination
06. Don't be long
07. Cherry Boys SHOWCASE "Cherry Boeing Take off!!"
08. Fun Fun★People
09. Dramatic Love
10. Egao no Yukue
MC2
11. DESIRE -Jounetsu-
MC3
12. Soradokei
13. FATE
14. team YO-DA SHOWCASE「New Generation」
15. GUILTY
16. still in the groove
MC4
17. undercover
18. Antique na Hato Music
19. SHORT MOVIE "Promised Wings"
20. Vitalization
21. Appasshionato
22. ETERNAL BLAZE
MC5
23. New Sensation
24. Rock you baby!
25. POWER GATE
MC6
26. Miracle☆Flight
<Encore>
27. Jikuu Sapphire
28. Setsuna Capacity
MC7
29. innocent starter
MC8
30. DISCOTHEQUE
31. LINEUP
<Double Encore>
MC9
32. Aoi Iro
MC10
33. ENDROLL
2014.9.27 Resorts World Theatre, Resorts World Sentosa
01. OPENING
02. VIRGIN CODE
03. Vitalization
04. Zankou no Gakia
MC1
05. Silent Bible
06. ETERNAL BLAZE
07. Cherry Boys SHOWCASE "Cherry Boeing Take off!!"
08. Fun Fun★People
09. Dramatic Love
MC2
10. Setsuna Capacity
11. FATE
12. team YO-DA SHOWCASE "New Generation"
13. GUILTY
14. still in the groove
MC3
15. Mugen
16. Antique na Hato Music
17. SHORT MOVIE "Promised Wings"
18. Kakumei Dualism
19. Appasshionato
MC4
20. Kindan no Resistance
MC5
21. Rock you baby!
22. POWER GATE
MC6
23. Miracle☆Flight
<Encore>
24. POP MASTER
MC7
25. DISCOTHEQUE
26. LINEUP
<Double Encore>
27. MC8
28. Shin Ai
MC9
29. ENDROLL
SPECIAL FEATURE DISC
・MAKING OF LIVE FLIGHT
・MAKING OF LIVE FLIGHT+
2014.7.11 Osaka Performance
01. Preserved Roses
02. STAY GOLD
2014.7.12 Osaka Performance
01. TRANSMIGRATION
02. Hikari
03. through the night
04. Risouron
05. suddenly~Meguriaete~
06. JET PARK
Promised Wings Digest
・AIR01 Yamanashi
・AIR02 Nagano
・AIR03 Mie
・AIR04 Mie
・AIR05 Fukuoka
・AIR06 Fukuoka
・AIR07 Yamaguchi
・AIR08 Tottori
・AIR09 Yamagata
・AIR10 Miyagi
・AIR11 Osaka
・AIR12 Osaka
・AIR13 Kagawa
・AIR16 Taiwan
・SHORT MOVIE "Cherry Boeing Take off!!"
Source : DramaNewsNetwork