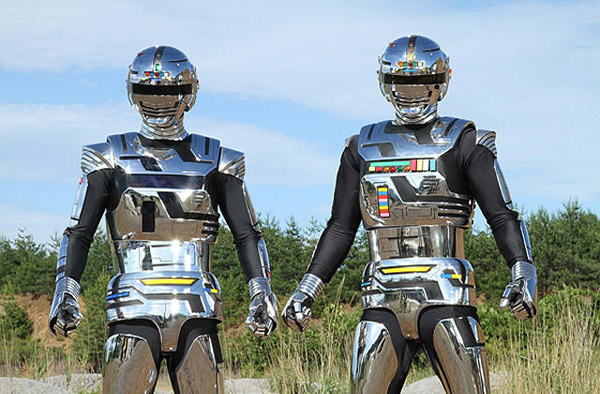 Dalam poster terbaru untuk film tokusatsu yang akan segera dirilis Space Sheriff Gavan : The Movie, terungkap bahwa dua polisi ruang angkasa lainnya yaitu Sharivan dan Shaider akan bergabung dengan Gavan dalam film itu. Telah 27 tahun lamanya sejak terakhir mereka bertarung bersama di episode terakhir serial Space Sheriff Shaider di tahun 1985 silam. Trilogi Space Sheriff yaitu Space Sheriff Gavan, Space Sheriff Sharivan dan Space Sheriff Shaider ditayangkan di Jepang sejak bulan Maret 1982 hingga Maret 1985. Tiga serial tersebut sangat sukses dan merupakan serial-serial pertama yang membuka genre baru superhero tokusatsu oleh Toei, Serial Metal Hero.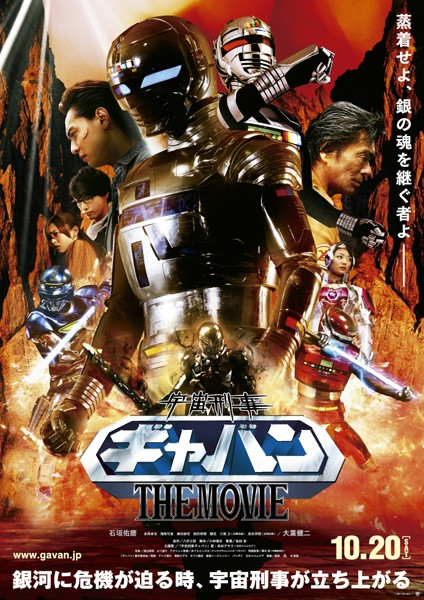 Kenji Ohba meneruskan perannya sebagai Retsu Ichijouji, tokoh protagonis dalam serial televisi orisinilnya dan Yuma Ishigaki akan membintangi film ini sebagai Geki Jumonji/Gavan Type-G. Sharivan baru (Kai Hyuga) diperani oleh Riki Miura (Gou Fukami/GekiViolet dalam Juken Sentai Gekiranger), sementara Shaider baru (Shu Karasuma) diperani oleh Hiroaki Iwanaga (Akira Date/Kamen Rider Birth dalam Kamen Rider OOO).
Space Sheriff Gavan : The Movie dijadwalkan akan tayang perdana di Jepang pada tanggal 20 Oktober.
sumber : crunchyroll.com