Super Groupies, retailer Jepang yang kerap mengeluarkan berbagai fashion wanita yang terinspirasi dari judul manga/anime/game populer mulai dari tas Detective Conan, aksesoris Full Metal Alchemist, hingga sepatu Love Live, kini memperkenalkan 2 pasang sepatu berdasarkan serial video game Tales of keluaran Bandai Namco.

Dalam kolaborasi dengan Tyake Tyoke, sepatu pump ini terinspirasi dari karakter Leon Magnus dari Tales of Destiny dan Yuri Lowell dari Tales of Vesperia.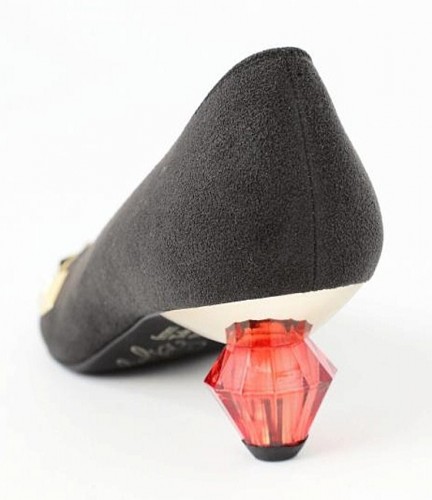 Setiap pasangnya dijual dengan harga 16800 yen (kira-kira US$144), dan produk ini direncanakan telah tersedia pada bulan Maret 2015.
Source : AnimeNewsNetwork