Serial baru The Powerpuff Girls versi Jepang yang telah disulihsuarakan dalam bahasa Jepang akan diisisuarakan oleh Aki Toyosaki, Sumire Uesaka dan Tomo Muranaka menggantikan para pengisi suara terdahulunya. Dalam serial baru ini, Aki Toyosaki akan memerankan karakter Blossom, Sumire Uesaka berperan sebagai Bubbles dan Tomo Muranaka berperan sebagai Buttercup.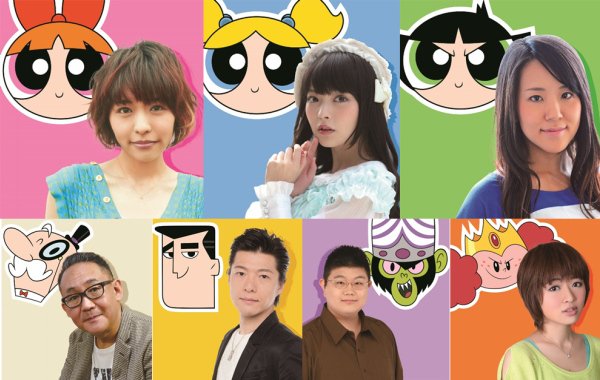 Seperti dilansir dari crunchyroll.com, sebelumnya ketiga karakter tersebut masing-masing diisisuarakan oleh Kaori Asoh, Yuuka Nanri dan Yukiko Ikeda. Episode pertama dari serial baru The Powerpuff Girls versi Jepang akan ditayangkan tanggal 9 April mendatang, sehari setelah tayang di Amerika Serikat, di saluran Cartoon Network Japan.
Para pengisi suara The Powerpuff Girls versi Jepang:
Blossom: Aki Toyosaki (Yui Hirasawa di K-ON!)
Bubbles: Sumire Uesaka (Kikko Hoshino di Concrete Revolutio)
Buttercup: Tomo Muranaka (Yuuma Kuga di World Trigger)
Walikota dan Narator: Hayashiya Shouzo IX (aktor rakugo)
Profesor Utonium: Yoshihisa Kawahara (Precht Gaebolg di Fairy Tail Zero)
Mojo Jojo: Kouji Takeda
Putri Morbucks: Shiho Kokido (Aroma di Go! Princess PreCure)
Selain anime Jepang, apa kalian juga menonton animasi/kartun Amerika seperti The Powerpuff Girls?
TM&© 2016 Cartoon Network
Source : crunchyroll.com