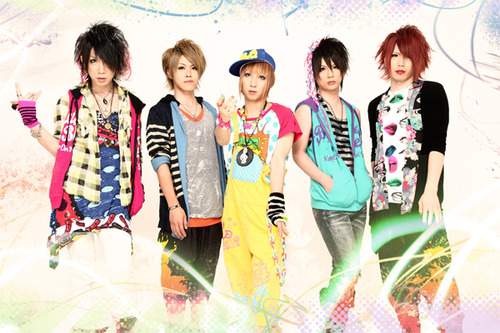 Pada tahun 2013 , ★NO House akan tampil tanpa gitaris mereka, Sechi. Karena Sechi memutuskan untuk vakum dari dunia entertainment.
★NO House adalah band visual kei baru yang memulai debutnya pada bulan Juni tahun ini. Mereka hanya baru melakukan live performance satu kali pada tanggal 25 Agustus 2012, dengan single pertama mereka "Nexus World". Band ★NO House bukanlah band normal seperti biasanya, personilnya merupakan orang-orang yang sudah keluar dari industri musik. Band ini adalah salah satu projek yang membebaskan para personilnya untuk tetap melakukan aktivitasnya masing-masing. Para member ★NO House menganggap bandnya sendiri sebagai hobi, bukan pekerjaan. Karena mereka telah memiliki pekerjaan masing-masing.
★NO House 'members :
Vocalist: Icchi (ex.Canzel)
Guitarist: Sechi (ex.176 BIZ, the Riotts.)
Guitarist: Mitsu (ex.Charlotte)
Bassist: Teriten Nuru (ex.176 BIZ, the Riotts. as Tara)
Drummer: NaruT (ex.The Vambie. as Naruto)
Mereka mengumukan bahwa live performance mereka yang kedua akan diselenggarakan pada 23 Desember, dan akan mengadakan tur pendek pada awal 2013. Namun, Sechi memutuskan untuk vakum dan tur tersebut akan diisi oleh gitaris additional.
Source : Jpopasia.com