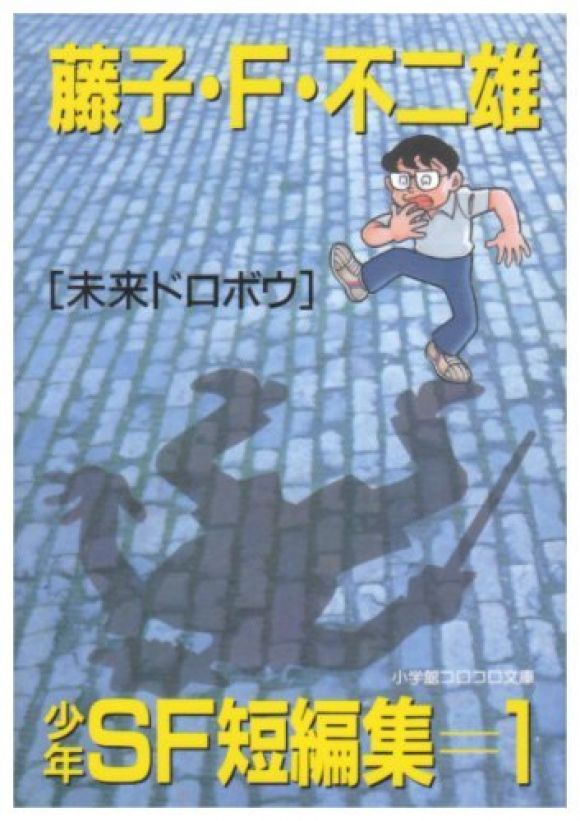 "Mirai Dorobou" (Future Thief), sebuah manga fiksi ilmiah pendek karya pencipta Doraemon, Fujiko F. Fujio, menginspirasi adaptasi live-action televisi pada bulan Oktober. Adaptasi ini akan mengudara pada tanggal 18 Oktober sebagai bagian dari omnibus khusus dari berbagai cerita pendek, Yo nimo Kimyou na Monogatari '14 Aki no Tokubetsu-hen.
Live-action ini bercerita tentang orang-orang muda dan orang-orang tua yang bertukar tubuh. Ryunosuke Kamiki (Soujirou dalam live-action Rurouni Kenshin, Markl dalam Howl Moving Castle, Sho dalam The Secret World of Arrietty) akan berperan sebagai Naoki Shirai, seorang mahasiswa yang tidak puas yang menghabiskan hari-harinya dalam pencarian pekerjaan yang sia-sia. Koutarou Yoshida akan berperan sebagai Kunimasa Ooba, seorang ahli ilmu fisiologi otak yang kaya tetapi menderita penyakit yang mencari tubuh pemuda yang sehat.
Toshiya Ono (Gatchaman Crowds, Suite Precure, tsuritama) menulis naskahnya, dan Yosuke Gotou mengarahkan live-action pendek ini.
Source : animenewsnetwork.com