Pada tanggal 25 October 2017, Tokyo International Film Festival (TIFF) yang ke-30 dibuka. Produser, sutradara, dan aktor dari Jepang dan seluruh dunia siap untuk mewakili film mereka, pada dekade ketiga TIFF sebagai salah satu festival film utama di Asia. Acara Red Carpet diawali dengan kemunculan Duta Besar Festival Kanna Hashimoto, penyanyi dan aktor yang terkenal dengan perannya dalam film seperti Gintama dan Psychic Kusuo, didampingi oleh Sutradara Takeo Hisamatsu. Selanjutnya, aktor, direktur dan tamu lainnya mulai menyusuri karpet merah.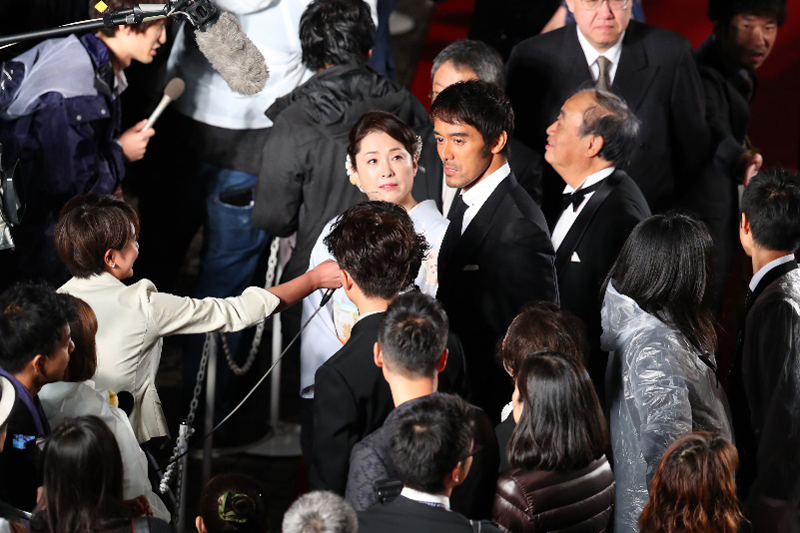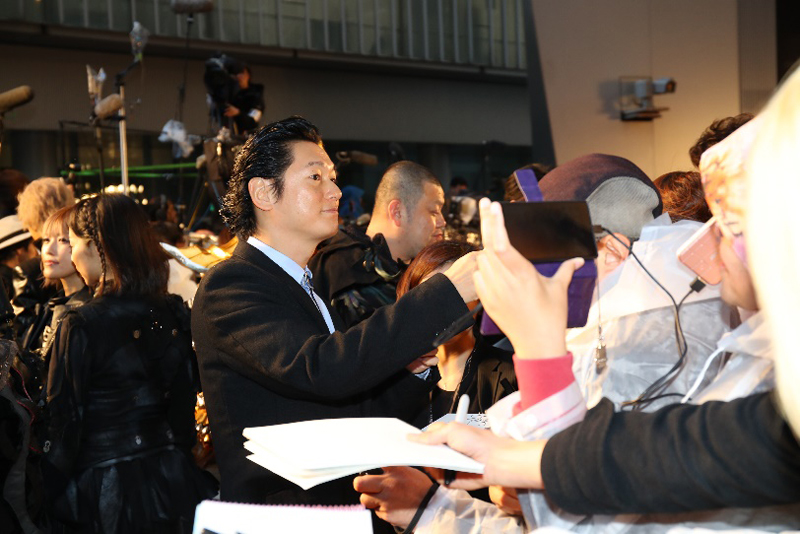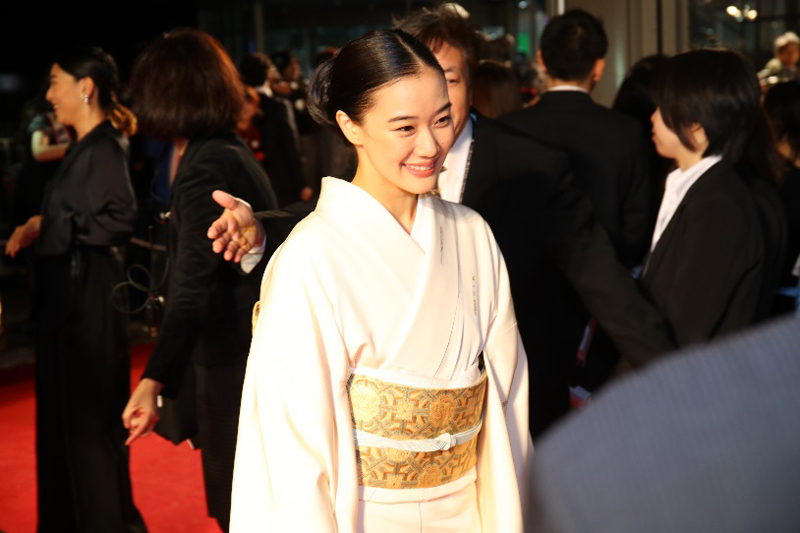 Penonton juga memberikan sambutan meriah kepada Presiden Juri Kompetisi Tommy Lee Jones, yang sebelumnya menghadiri festival 18 edisi tersebut dengan filmnya The Three Burials of Melquiades Estrada.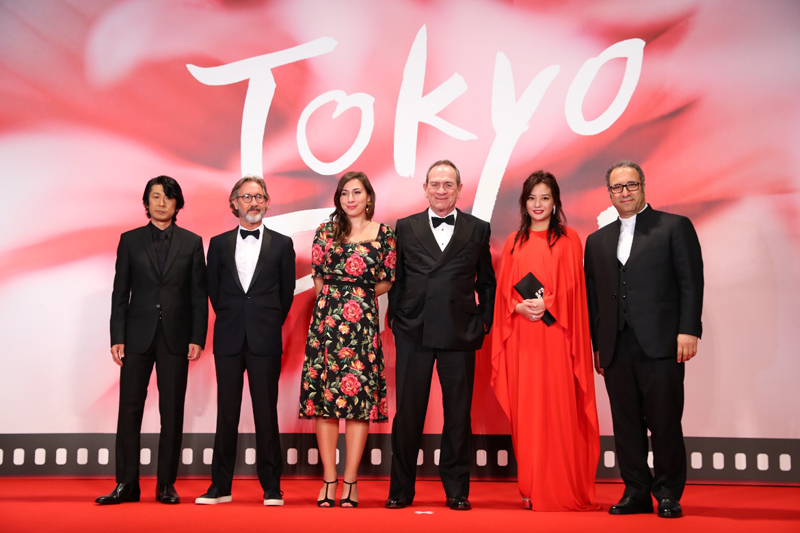 Akhirnya, upacara Karpet Merah ditutup dengan penampilan mewah oleh bintang-bintang Presisi Presentasi Khusus Legend of the Demon Cat; Shota Sometani, Huang Xuan, Xin Baiqing, Keiko Matsuzaka dan Hiroshi Abe, diikuti oleh anggota pemeran dan kru film FULLMETAL ALCHEMIST, termasuk di dalamnya sutradara Fumihiko Sori dan aktor Ryosuke Yamada dan Tsubasa Honda.
Aksi tersebut kemudian dipindahkan ke Upacara Pembukaan, dan setelah sambutan dari Hiroshige Seko, Menteri Ekonomi, Perdagangan dan Industri, dan Yoshimasa Hayashi, Menteri Pendidikan, Kebudayaan, Olahraga, Ilmu Pengetahuan dan Teknologi. Diperkenalkan berikutnya adalah empat festival resmi Muses Bioskop Jepang, Sakura Ando, ​​Yu Aoi, Hikari Mitsushima dan Aoi Miyazaki. Ando berkomentar tentang betapa jarangnya keempat aktris tersebut, yang semua berasal dari generasi yang sama, untuk berbagi panggung yang sama.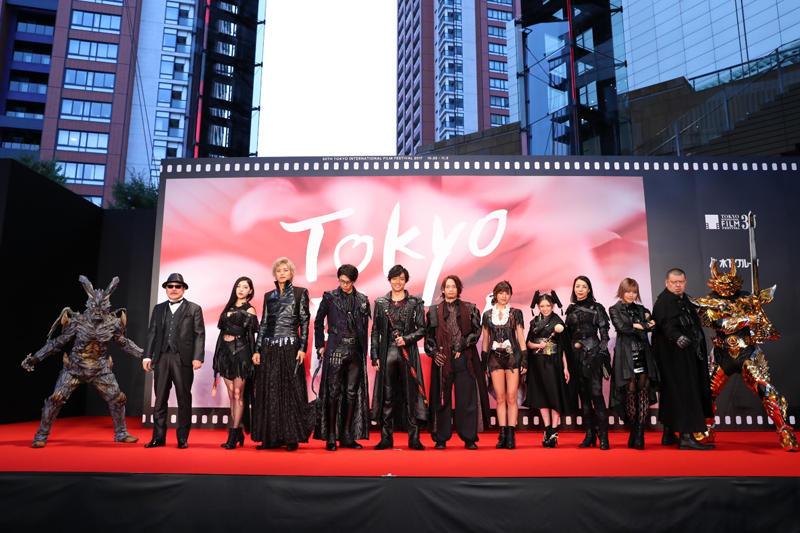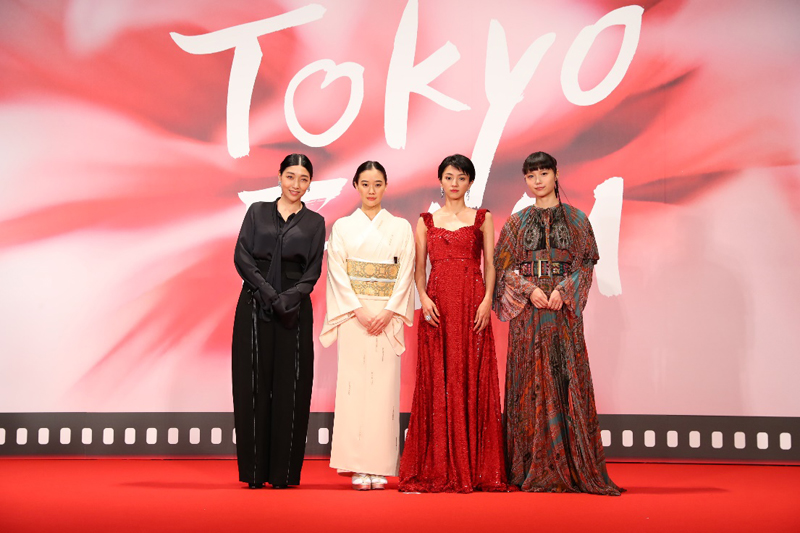 Ditambahkan Miyazaki, "Saya berharap ada sutradara di luar sana yang ingin menggunakan kita berempat bersama dalam filmnya!" Aoi menggenapkan komentar dari para muses dengan membicarakan tentang kekuatan festival film: "Luar biasa bahwa orang-orang yang tidak mengenal satu sama lain bisa berkumpul dan berbagi suasana seperti ini."
Akhirnya, hanya beberapa jam sebelum pemutaran perdana dunia, para tamu diberi melihat trailer untuk FULLMETAL ALCHEMIST, film Jepang pertama yang membuka TIFF dalam satu dekade. Direktur Fumihiko Sori Berkata, "20 tahun yang lalu, Titanic membuka TIFF ke-10. Kebetulan, saya berpartisipasi dalam film itu sebagai animator. Saya ingat James Cameron dan Leonardo DiCaprio berdiri di atas panggung, dan saya tidak pernah membayangkan bahwa 20 tahun kemudian saya akan berdiri di sini dengan film saya sendiri. Ini seperti mimpi yang menjadi kenyataan. "
Film 10-hari Tokyo International Film Festival akan menampilkan lebih dari 200 film dari Jepang dan seluruh dunia, ditambah acara terkait film yang unik, termasuk penampilan panggung, sesi tanya-jawab dan simposium yang menampilkan tamu-tamu terkenal.
Festival Film Internasional Tokyo ke-30 berlangsung sampai 3 November 2017 di Roppongi Hills, EX Theater Roppongi dan tempat-tempat lain di Tokyo.
(All images: Tokyo International Film Festival)