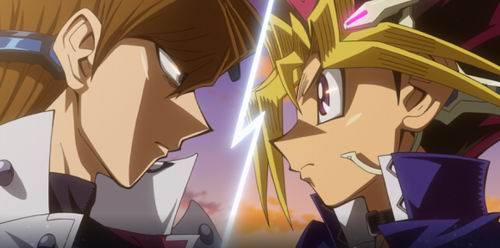 Menonton film baru tidak selalu disambut dengan gegap gempita dan riuh ramai teriakan para penonton. Sebut saja Jepang, yang memiliki kebiasaan untuk menonton film dengan sangat tenang. Jadi jangan heran bila saat mencoba menonton di sana kalian sama sekali tidak akan menemukan bunyi-bunyian aneh, entah itu teriakan ketakutan, tawa, isak tangis hingga bisik-bisik obrolan yang tidak penting.
Akan tetapi selalu ada pengecualian bagi segala sesuatu. Khusus menyambut film terbaru Yu-Gi-Oh! berjudul The Dark Side of The Dimensions, ada beberapa norma yang didobrak. Melalui acara bernama screening ovation, para fans diperbolehkan mengeluarkan ekspresi mereka secara gamblang. Entah itu berteriak-teriak saat menonton film sampai berperan sebagai karakter favorit mereka dengan ber-cosplay.
Event unik ini akan diselenggarakan di berbagai kota di Jepang. Tokyo contohnya, memiliki kesempatan screening ovation film Yu-Gi-Oh! spesial ini di Shinjuku Wald 9, Shibuya Toei dan Cinema Sunshine Ikebukuro. Selain itu masih banyak lagi dari Yokohama, Osaka, Fukuoka sampai ke Saitama.
Kalau kalian bisa datang, karakter apa yang ingin dijadikan inspirasi untuk ber-cosplay?
Source : rocketnews24.com