ABOUT COOL TOKYO EXPERIENCE
CLAS:H tahun 2013 ini di buka oleh Pre-Event dengan nama Cool Tokyo Experience, yang diadakan di Skenoo Hall, Gandaria City Mall. Pada tanggal 2 – 3 Maret 2013, menghadirkan Official Ultraman Tiga ke Indonesia, Vocaloid Show yang di dukung oleh dan Cosplay Gathering bersama Guest Star dari Jepang dan Singapura. Content yang menarik lainnya adalah Screening Anisong, Screening Monogatari no Kakera, Ninja Ramen, booth Anime PES, dll. Penyelenggara CLAS:H tahun ini diselenggarakan oleh Tokyo Gets Rights Studio, Thanks Creative, Coo, Agehasprings, dan Ennichisai.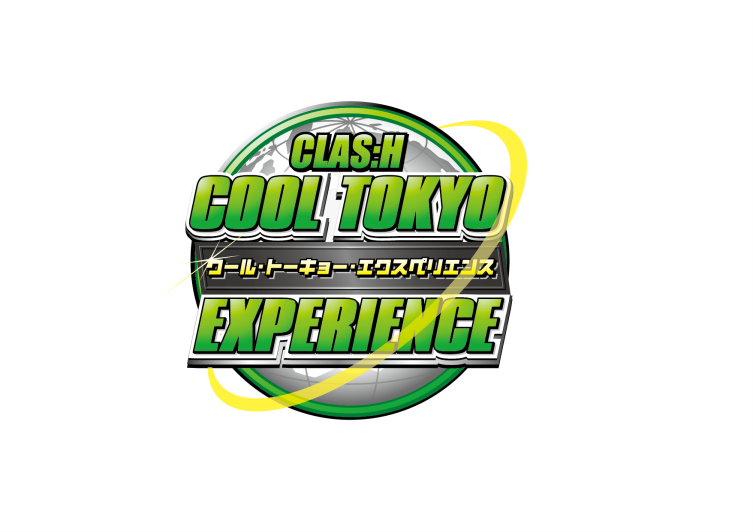 ACTIVITY CONTENTS
 1. Cosplay Gathering
Memecahkan rekor MURI dan juga Dunia, yaitu "Aksi Cosplay Terbanyak"
CLAS:H ingin menyampaikan informasi langsung bahwa CLAS:H memiliki event-event yang berkesinambungan yang dapat diikuti oleh cosplayer.
Guest Star dari Jepang Kaname, yang pernah datang pada CLAS:H 2011, CLAS:H/ AFAID 2012, sekarang datang kembali untuk berkumpul bersama cosplayer Indonesia. Guest Star dari Singapura, Section Eight Team, yaitu Raistlin Koh dan Valerie Aya yang juga juara ke 2 di World Cosplay Summit 2012
2.Vocaloid
CLAS:H Theme Song Contest menggunakan software Vocaloid, nanti lagu ini akan digunakan untuk CLAS:H 2013
CLAS:H & Vocapost Illustration Contest, seluruh karya akan di tampilkan di stage.
Crypton Character Cosplay : Miku, Luka, Rin, Len, Kaito dan Meiko, cosplayer yang datang gathering akan di pilih Crypton sebagai cosplayer kehormatan untuk meng-cosplay-kan 6 character itu.
VJ Performance, penampilan music Vocaloid oleh VJ dan Band performance.
Vocaloid Talkshow tentang penggunaan software vocaloid
Seluruhnya didukung oleh Crypton Future Media, Inc.

3.Ultraman
Meet and Greet dengan Ultraman Tiga secara Official, foto bersama dan Autobiografi
Panel Signing by Ultraman Tiga, sebagai tanda bahwa Ultraman pernah datang ke Indonesia
Seluruhnya didukung oleh Tsuburaya Productions Co., Ltd
4. JKT 48 Show
JKT48 akan menyanyikan 5 lagu di hari kedua dan berbincang bersama cosplay Guest Star CTEX
5. Naruto: Road to Ninja by IM3
Penayangan movie Naruto: Road to Ninja di 21 Gandaria City Mall dan game bersama IM3
6. Screening Toyota Anime PES
Anime dengan design unik dan lucu dengan teknologi visual grafis tinggi
7. Japan Embassy
Hair Style oleh NOBU dari Jepang dan Talk Show bersama Penerima Penghargaan Silver Award Lomba Manga Internasional ke-6
8. Screening Anisong DVD
Screening Anisong dari JAM Project LIVE 2011-2012 GO!GO!GOING!!~FUMETSU NO ZIPANG~
9. Tokusatsu Show
Ditampilkan oleh Komunitas Tokusatsu Indonesia, menampilkan aksi superhero Kamen Rider
10. Karaoke Stage Time
Valerie Aya, cosplayer dari Singapore akan bernyanyi dan singer lainnya
11. Screening Monogatari no Kakera
Screening event Second Life, Monogatari no Kakera, yaitu pertunjukan musik dan tarian teknologi 3D program.
12. Gramedia Publisher
Komik gratis untuk 250 pengunjung pertama dan bagi2 tabloid Warta Muda
BOOTH
1. Food Booth
Ninja Ramen

Restoran Ramen dengan konsep dan ninja tematik, makan dengan nuansa ninja dan beberapa surprised action akan ada disini, dirancang oleh Ramen 38.
Drink Booth oleh Pokka, Marumaruichi Takoyaki, Ichiban Dorayaki dan HotDog King
2. Product Booth
Naruto Movie & IM3 Booth
Aidoru
Jo D Eagle
Hatsune Miku Booth
Ultraman/ Tsuburaya Booth
CLAS:H Booth
Japan Grocery Store Booth
Harajuku Kawaii
Anime International
Trading Card Game Vanguard dan produk trading card Bushiroad.
Gramedia Publisher booth
Kompas Gramedia Booth