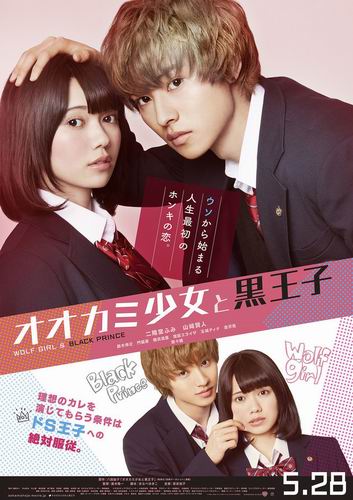 Menyusul video promosi film live-action Wolf Girl and Black Prince yang telah dirilis sebelumnya, kini poster teaser untuk film yang dibintangi Fumi Nikaido dan Kento Yamazaki tersebut telah terungkap yang menampilkan kedua pemeran utamanya. Film yang dalam bahasa Jepang berjudul "Okami Shojo to Kuro Oji" ini diadaptasi dari manga karya Ayuko Hatta dan akan dirilis di berbagai bioskop di Jepang pada tanggal 28 Mei 2016 yang akan datang.
Selain Fumi Nikaido yang berperan sebagai Erika Shinohara dan Kento Yamazaki yang memerankan karakter bernama Kyouya Sata, film yang disutradarai oleh Ryuichi Hiroki ini juga akan turut dimeriahkan oleh Nobuyuki Suzuki sebagai Nozomi Kamiya, Mugi Kadowaki sebagai Ayumi Sanda, Ryusei Yokohama sebagai Takeru Hibiya, Elaiza Ikeda sebagai Aki Tazuka, Tina Tamashiro sebagai Marin Tachibana, Ryo Yoshizawa sebagai Yuu Kusakabe, dan Nanao sebagai Reika Sata dikutip dari Asian Wiki.
Yang sudah ga sabar ingin menonton film ini mana suaranyaaa?
Source : asianwiki.com