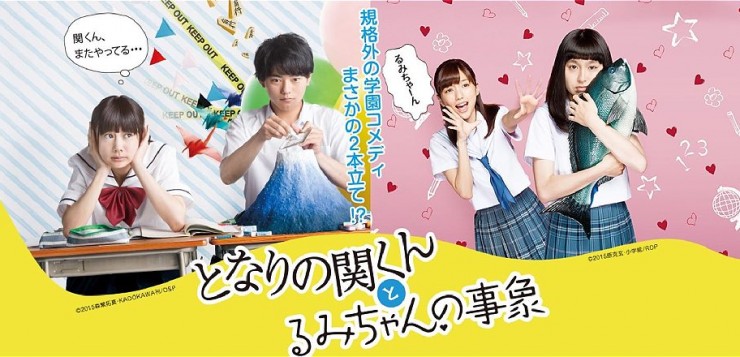 Halaman berita natalie dan Oricon telah mengumumkan para pemeran tambahan untuk versi drama live-action Tonari no Seki kun to Rumi chan no Jisho yang akan datang. Seperti yang telah diberitakan sebelumnya, Fumika Shimizu akan berperan sebagai Rumi Yokoi, Yutaro Watanabe sebagai Seki Toshinari dan Shiori Tomita sebagai Rumi Ikuno. Drama ini diangkat berdasarkan manga Tonari no Seki-kun karya Takuma Morishige dan manga Rumi-chan no Jisho karya Katsunori Hara.
---
---
Seperti dilansir dari sumikai.com, selain para pemeran yang telah disebutkan tadi, dalam drama live-action ini juga akan tampil para pemeran lainnya, seperti Rika Mayama, Mari Yamachi, Risa Shinohara, Erina Mano, Kishii Yukino, Shuko Ito, Ginnojo Yamazaki, Masahiro Usui, Yuma Yamoto, Sairi Itoh, Tomoya Maeno, Chad Mullane, Nobue Iketani, Munenori Nagano, Go Riju, Oolongta Yoshida, Shinobu Hasegawa, Motoki Fukami, Ayaka Onishi, Shiori Kitayama, dan Jiro.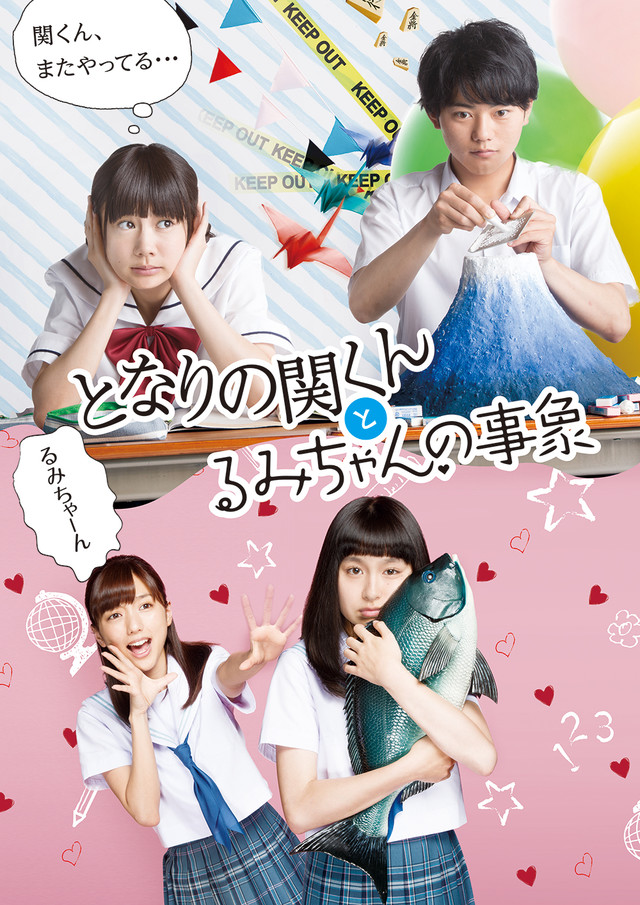 Masing-masing dari delapan episode berdurasi 30 menit dari Tonari no Seki kun to Rumi chan no Jisho dibagi menjadi dua bagian, yang masing-masing adalah 15 menit per episode. Meskipun drama ini berasal dari dua manga berbeda, dua karakter utamanya bernama Rumi. Episode pertamanya akan tayang pada tanggal 26 Juli 2015 pada saluran MBS di Jepang dan saluran TBS akan menayangkannya dari tanggal 28 Juli 2015.
Source : sumikai.com