Baru-baru ini, situs resmi anime Pokemon XY mengumumkan rencana penundaan episode bertema kapal tenggelam berjudul 'Kaitei no Shiro! Kuzumo to Doramidoro!!' (Castle at the Bottom of the Ocean! Skrelp and Dragalge!!) yang rencananya ditayangkan pada 24 April 2014.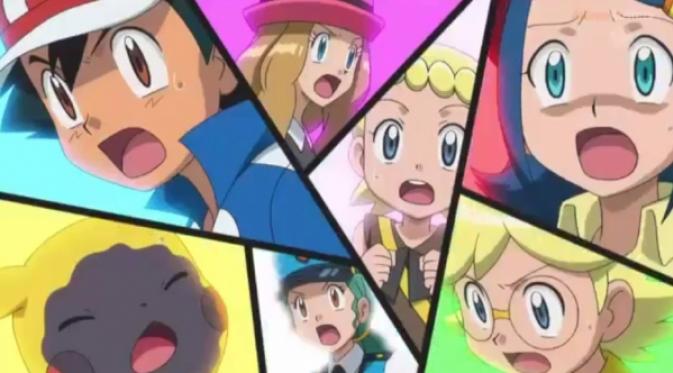 Disebutkan oleh situs resminya itu bahwa penundaan dilakukan 'karena keadaan'. Akan tetapi, pengumuman tersebut dilakukan tepat setelah munculnya kabar terbaru mengenai insiden yang menimpa kapal feri Sewol. Sehingga, kemungkinan besar penundaan dilakukan karena adanya kabar baru tersebut.
Tenggelamnya kapal feri Sewol asal Korea Selatan pada 16 April 2014 di lepas pantai Negeri Ginseng itu, memakan korban jiwa sebanyak 87 orang dan 215 di antaranya masih hilang. Total penumpang di dalam kapalnya sendiri mencapai 462 orang termasuk 325 murid SMA Danwon.
Dalam episode Pokemon XY yang ditunda itu, karakter Satoshi (di Amerika dikenal sebagai Ash) sedang memancing di Pantai Muraille. Saat ia mengeluarkan monster Skrelp hingga membuat Pikachu keracunan, sepasang suami istri menawarkan diri untuk membuatkan penangkalnya.
Pasangan tersebut diketahui merupakan arkeolog bawah laut yang sedang mencari kapal tenggelam di sekitar area itu. Akhirnya, Satoshi dan kawan-kawannya pun memutuskan untuk membantu, namun Team Rocket malah datang mengganggu mereka sambil mencari harta karun di dalam kapal.
Pokemon XY merupakan rangkaian anime Pokemon yang dimulai sejak episode ke-803 dan diputar sejak 17 Oktober 2013 di Jepang. Pokemon atau Pocket Monster sendiri mengudara dalam bentuk anime pertama kali sejak 1997.
Source : showbiz.liputan6.com