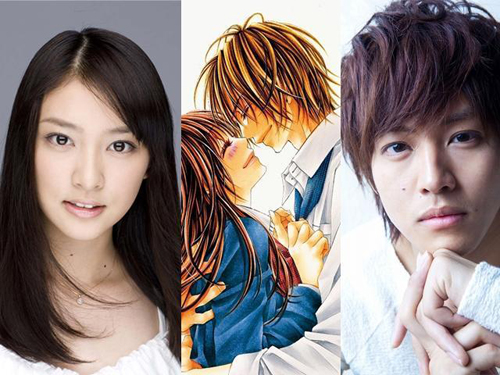 Tidak kurang dari 12 musisi akan mengisi soundtrack Kyou, Koi wo Hajimemasu, film live-action adaptasi manga shoujo romance berjudul sama karangan Minami Kanan. SCANDAL, Perfume, bómi, LGMonkees, Tamurapan, SEKAI NO OWARI, MAY'S, Sayonara Ponytail, back number, Mika Nakashima, Negoto and 7!! akan muncul dalam soundtrack film tersebut (urutan di atas berdasarkan urutan adegan film yang menampilkan lagu mereka).
Saat artis lain masih menggarap lagu yang akan mereka sumbangkan dalam soundtrack ini, Perfume telah memutuskan bahwa mereka akan menyumbangkan sebuah lagu mereka berjudul Natural ni Koi Shite.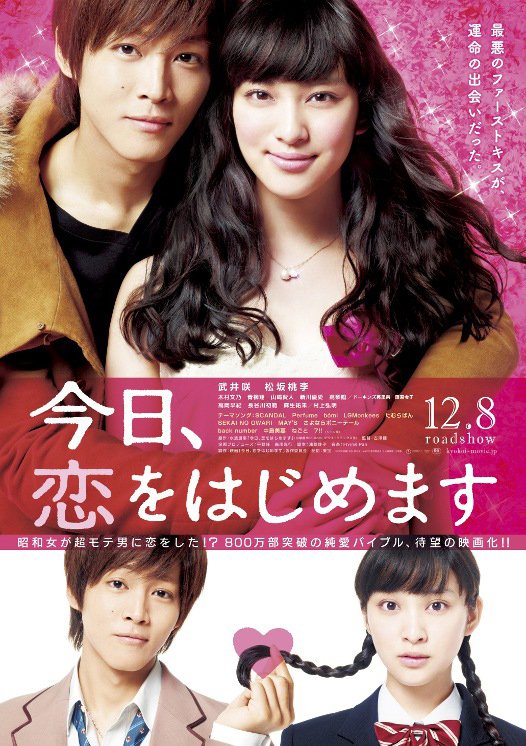 Kyou, Koi wo Hajimemasu bercerita mengenai seorang gadis bernama Tsubaki. Tsubaki menganut faham kuno dan kolot untuk urusan percintaan dan busana, walau ia sendiri senang menciptakan tata rambut yang menawan untuk orang lain. Di hari pertamanya di SMA, ia duduk di sebelah Kyouta, seorang pria "modern" yang terus menggodanya. Untuk membalasnya, Tsubaki spontan mengeluarkan gunting dari tasnya dan langsung menggunting rambut Kyouta. Kejadian tersebut mengawali hubungan mereka yang kompleks.
Kyou, Koi wo Hajimemasu dibintangi oleh Emi Takei (Rurouni Kenshin live-action, Ai to Makoto) sebagai Tsubaki dan Tori Matsuzaka (We Can't Change The World, Samurai Sentai Shinkenger) serta disutradarai oleh Takeshi Furukawa yang telah sukses menangani film-film seperti Ghost Train dan Another.
Kyou, Koi wo Hajimemasu akan tayang perdana di Jepang pada tanggal 8 Desember, semantara manga-nya sendiri pertama kali terbit di Sho-Comi pada bulan Januari 2008 dan berakhir sebanyak 14 volume pada bulan November lalu.
sumber : animenewsnetwork.com