The Academy of Motion Picture Arts and Sciences mengundang dua orang pendiri Studio Ghibli, sutradara Hayao Miyazaki dan produser Toshio Suzuki ke jajarannya pada hari Kamis. Acara tersebut telah memberikan penghormatan kepada kedua orang itu atas kerja keras mereka berdua dalam Spirited Away dengan sebuah penghargaan Oscar sebagai Film Animasi terbaik tahun 2003.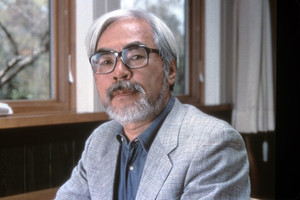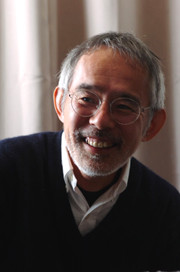 Acara tersebut telah mengundang Miyazaki sebanyak 3 kali sebelumnya, namun dia selalu menolak. Ketika Miyazaki menolak pada tahun 2006, Suzuki menjelaskan sebabnya. "Dia tidak senang dengan hal ini karena ia berpikir seolah waktu pensiunnya sudah dekat. Pemikiran Miyazaki, 'aku ingin bisa seaktif mungkin,' sepertinya terlalu kuat."
Miyazaki pensiun dari menyutradarai film tahun lalu, sedangkan Suzuki turun jabatan dari posisi produsernya tahun ini, meskipun dia mengasumsikan posisi baru sebagai "general manager".
Komposer Joe Hisaishi (Spirited Away, Departures), kolaborator yang sering bekerja sama di film-film Miyazaki, telah diundang tahun lalu. Kunio Kato juga telah diundang tahun 2009 setelah menjadi animator Jepang kedua yang memenangkan Oscar dengan lagunya yang berjudul "La Maison en Petits Cubes"("Tsumiki no Ie" or House of Blocks).
Sebagai tambahan setelah Miyazaki dan Suzuki, tahun ini acara tersebut juga mengundang aktor Clancy Brown (Pom Poko), aktor Josh Hutcherson (Howl's Moving Castle), produser Kevin Reher (Ponyo), Komposer Steve Jablonsky (Steam Boy), sutradara Jennifer Lee (Frozen), dan produser Peter Del Vecho (Frozen).
Source : animenewsnetwork.com