Wakil direktur dan pendiri Studio Ghibli, Toshio Suzuki, mengatakan pada NHK di acara televisi pagi Asa Ichi hari Kamis bahwa sutradara Hayao Miyazaki "mungkin akan membuat sesuatu lagi". Dia mengatakan bahwa Miyazaki membicarakan tentang pembuatan film pendek untuk museum Ghibli.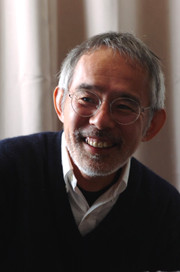 Sebagai tambahan untuk film layar lebarnya yang telah memenangkan penghargaan seperti Nausicaa of the Valley of the Wind dan Spirited Away, Miyazaki juga menyutradarai film pendek museum Ghibli seperti "The Whale Hunt", "Koro's Big Day Out", "Mei and the Kitten Bus", "Mon Mon the Water Spider", "House Hunting", "Hoshi o Katta Hi", dan "Mr.Dough and the Egg Princess".
Suzuki juga mendiskusikan rencana studionya untuk mengambil jeda singkat untuk mempertimbangkan arah ke depannya setelah pensiunnya Miyazaki dari dunia film layar lebar. "Kami mengubah cara kami membuatnya (animasi). Kami ingin membuat perusahaan impian. kami pikir kami bisa membuat apa yang cocok dengan kami dan tidak membuat apa yang tidak cocok dengan kami. kami menyadari (mimpi itu) sampai tahap tertentu dan kami sangat senang dengan hal itu. Tapi sekarang kami berada pada titik di mana kami harus berpikir tentang apa yang akan kami kerjakan selanjutnya."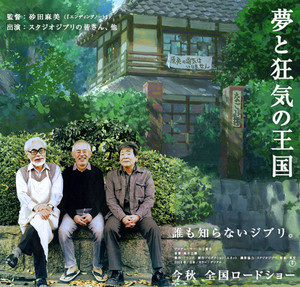 Miyazaki (duduk di paling kiri di gambar) pensiun dari menyutradarai film layar lebar tahun lalu. Suzuki (duduk di tengah antara Miyazaki dan sutradara Isao Takahata) sendiri mengundurkan diri dari peran produser tahun ini, meskipun di mengasumsikan jabatan baru sebagai "manajer umum". Film terakhir studio tersebut, When Marnie Was There dari sutradara Hiromasa Yonebayashi, dibuka pada peringkat #3 selama akhir minggu tanggal 19-20 Juli dengan 378,790,697 yen atau sekitar 3.721.297 US$ pada 461 penayangan.