Pada tanggal 1 Juli 2017, "Anisong World Matsuri at Anime Expo 2017 ~Japan Super Live~" telah diadakan di Microsoft Theater di Los Angeles, yang menandai malam kedua konser back-to-back yang digelar di hadapan lebih dari 13.000 penggemar di Anime Expo 2017, konvensi anime terbesar di Amerika Utara.
Anisong World Matsuri adalah sebuah acara yang berhasil diadakan melalui upaya kolektif dari berbagai perusahaan Jepang yang berfokus pada konten yang berhubungan dengan animasi. Acara ini bertujuan untuk menyebarkan budaya animasi/anisong Jepang, dan untuk memaksimalkan nilainya di seluruh dunia.
Pertunjukan kedua dari acara tersebut, "Japan Super Live", telah mengumpulkan koleksi artis anisong Jepang yang sangat populer – ALI PROJECT, angela, GARNiDELiA, Konomi Suzuki, Mashiro Ayano, dan Minori Chihara – untuk menciptakan malam yang ajaib di Los Angeles dalam merayakan musik anime Jepang.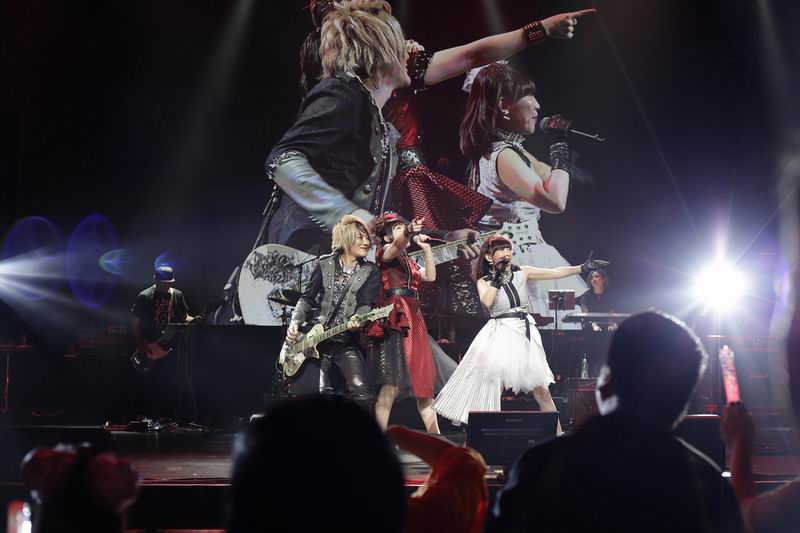 Konser dimulai dengan kolaborasi khusus antara angela dan Konomi Suzuki yang menampilkan "Zankoku na Tenshi no These" ("A Cruel Angel's Thesis", lagu tema dari anime Neon Genesis Evangelion yang terkenal di seluruh dunia). Energi konser tersebut dengan segera melesat ke tingkat tertinggi. Konomi Suzuki kemudian melanjutkan penampilannya dengan pertunjukan solo termasuk membawakan lagu tema anime populer "This game" (dari No Game No Life), "Blow out" (dari Akashic Records of Bastard Magic Instructor), dan "Redo" (dari Re:Zero -Starting Life in Another World-).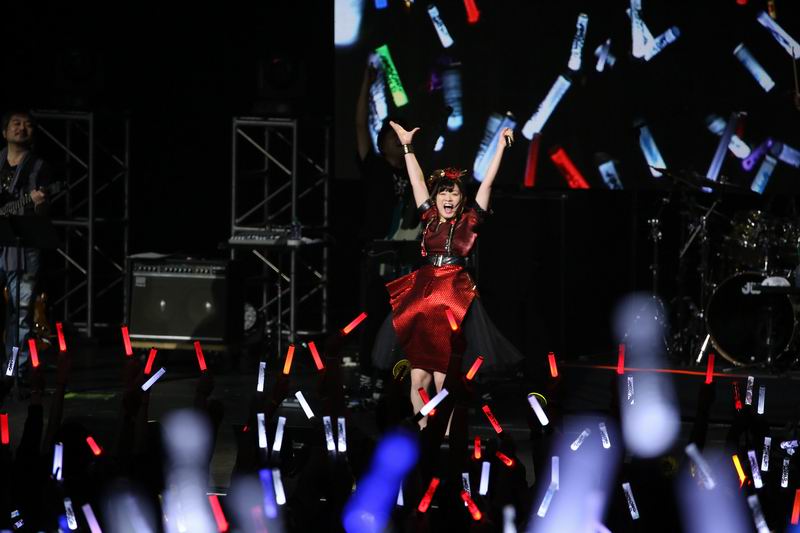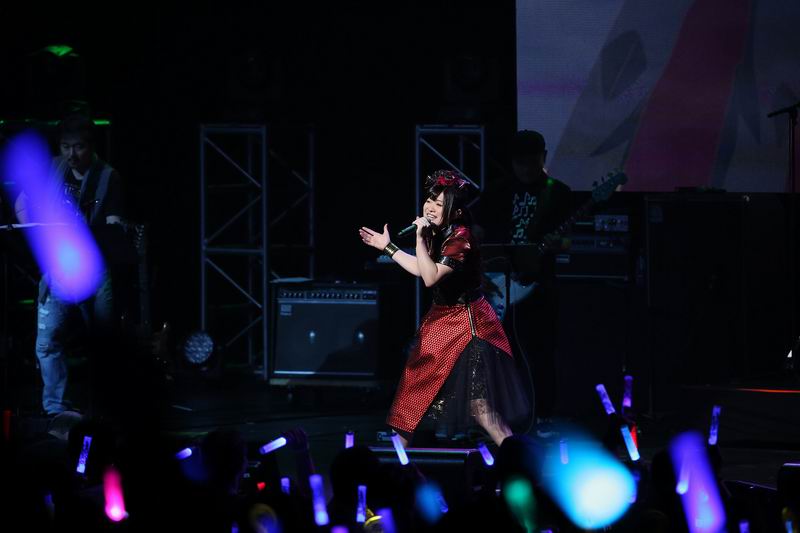 Penampil berikutnya di atas panggung adalah Mashiro Ayano. Atmosfer di tempat konser menjadi memanas saat bintang anisong yang sedang naik daun ini menampilkan lagu "vanilla sky" (dari GUNSLINGER STRATOS), "NEWLOOK" (dari Re: CREATORS), dan "ideal white" (dari Fate/stay night: Unlimited Blade Works).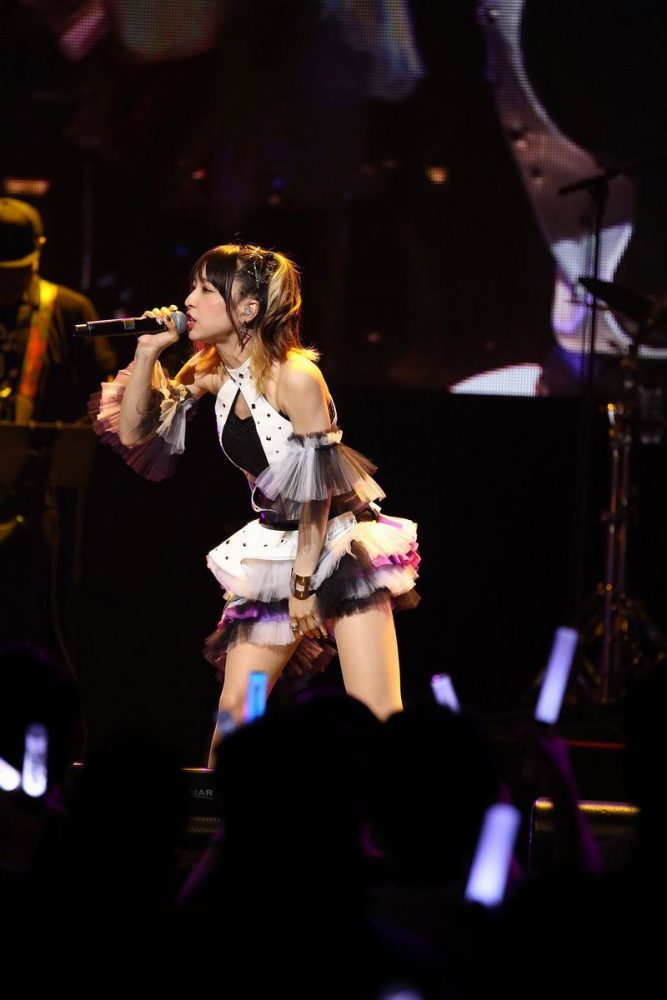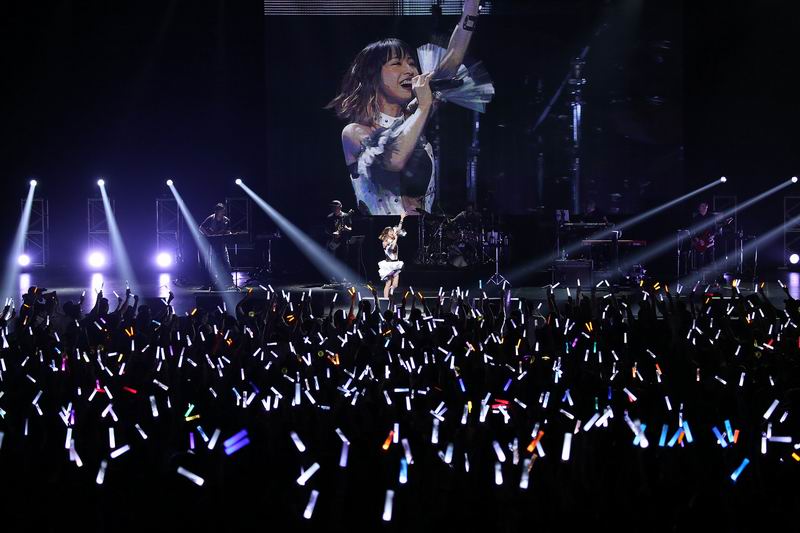 Setelah penampilan Mashiro, GARNiDELiA mengambil alih panggung dan menampilkan lagu "ambiguous" di mana suara sang vokalis MARiA yang kuat memenuhi tempat tersebut dan penonton mulai melompat mengikuti irama. Para penari mereka pun muncul setelah itu saat GARNiDELiA membawakan lagu-lagu terpilih berenergi tinggi dari lagu-lagu anisong mereka seperti "grilletto" (dari The Irregular at Magic High School), "SPEED STAR" (dari The Irregular at Magic High School The Movie), dan "Yakusoku -Promise code-" (dari Qualidea Code).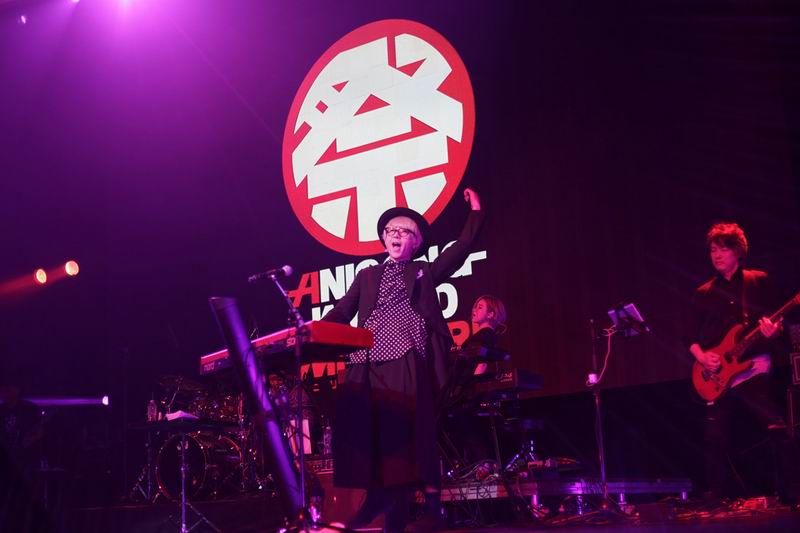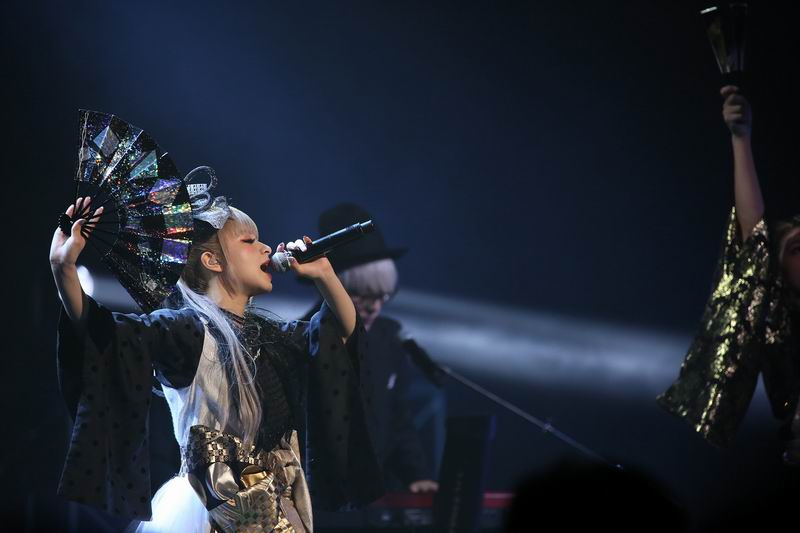 MARiA kemudian menyambut Mashiro Ayano kembali ke panggung untuk sebuah pertunjukan kolaborasi bertajuk "Sorairo Days" (dari Gurren Lagann). Kejutan tak terduga itu membuat penonton bersorak gembira.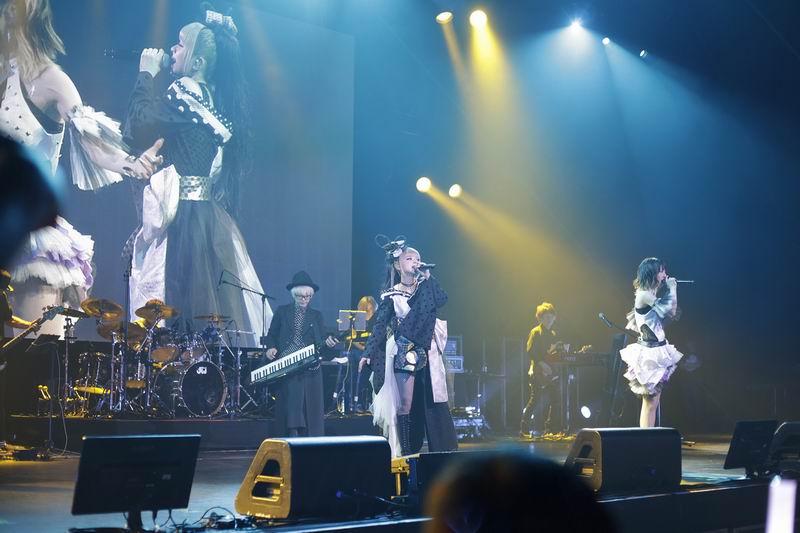 ALI PROJECT muncul di penampilan berikutnya. Vokalis Arika Takarano membimbing para penonton ke dunia fantasi dengan lagu-lagu seperti "Boukoku Kakusei Katharsis" (dari .hack//Roots), "Yukyou Seishunka" (dari CODE GEASS Lelouch of the Rebellion), "Seishoujo Ryouiki" (dari Rozen Maiden) , dan "Rara Eve Shinseiki" (dari SORA Kake GIRL).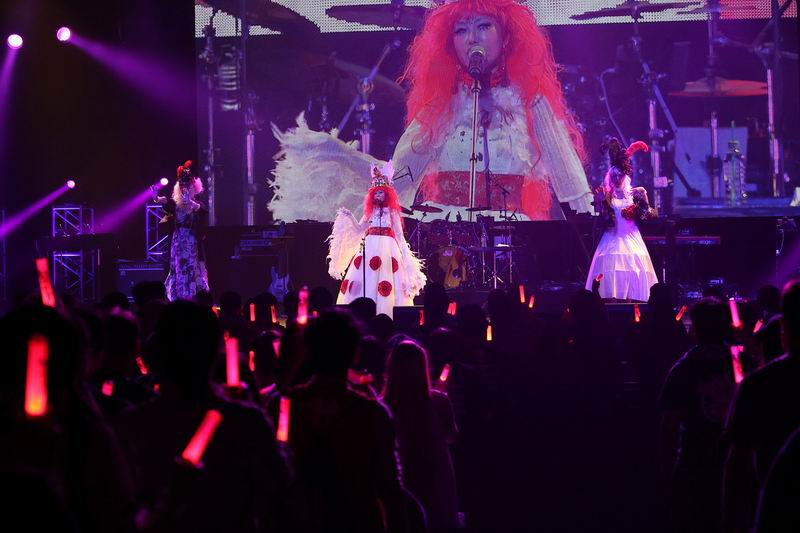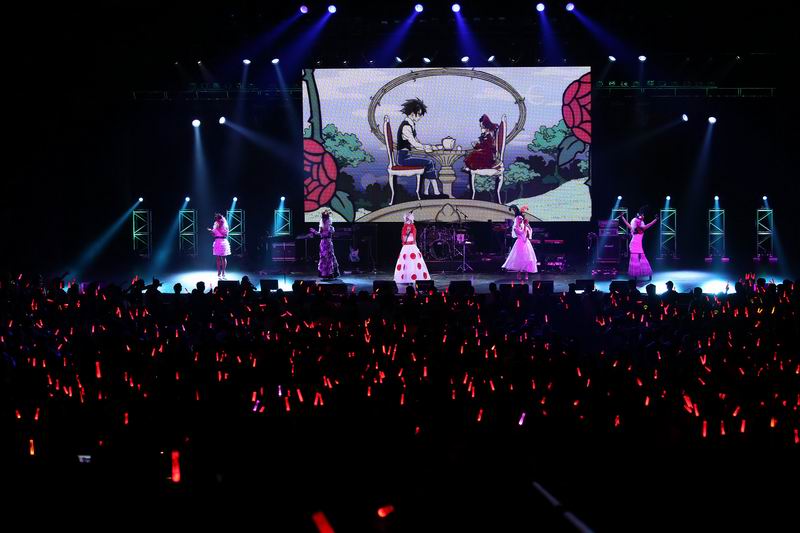 Aktris pengisi suara dan penyanyi anisong Minori Chihara memulai paruh kedua konser tersebut, yang didukung oleh sambutan penonton yang antusias.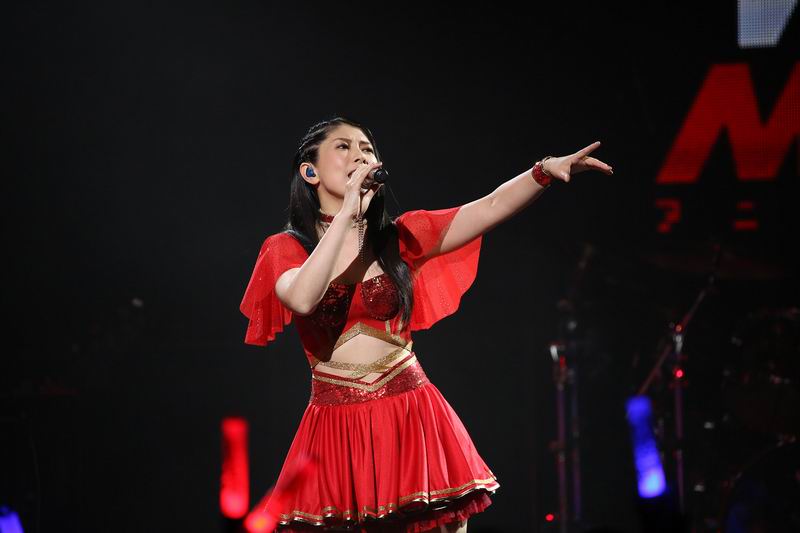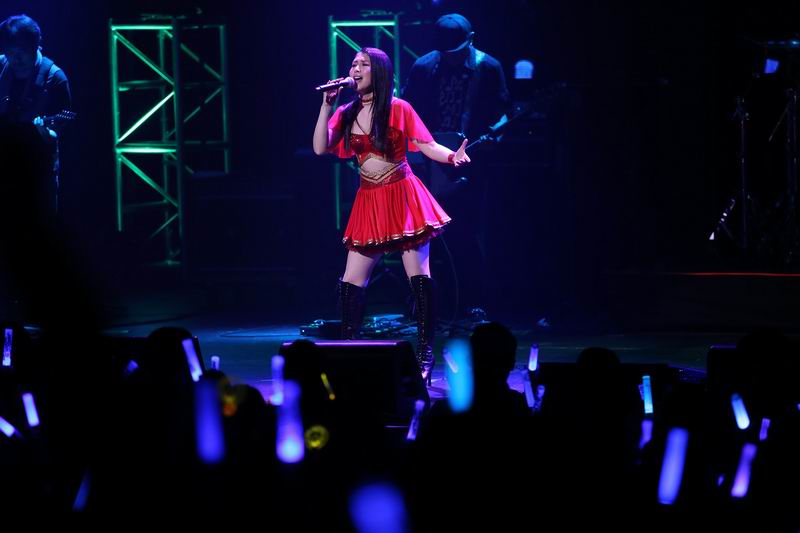 Setelah membawakan "Paradise Lost" (dari Ga-rei -Zero-), "TERMINATED" (dari Horizon in the Middle of Nowhere) dan "Beyond the Boundary" (dari Beyond the Boundary), Arika dari ALI PROJECT muncul di atas panggung dan kedua penyanyi itu tampil membawakan lagu "Celestial Diva" (dari CHAOS RINGS II).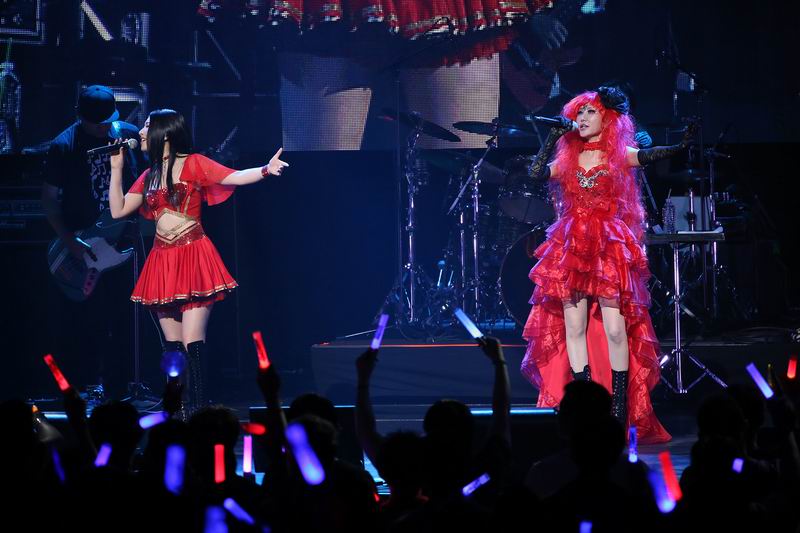 Pasangan ini menguasai tempat konser itu dengan suara unik mereka. Minori Chihara kemudian menyanyikan lagu pembuka The Melancholy of Haruhi Suzumiya, serial anime yang mendorong ketenaran Minori ke seluruh dunia. Saat ia membawakan lagu terakhirnya, "Freedom Dreamer," aula konser pun bergetar dengan penuh energi.
Akhirnya, tongkat pertunjukan itu diserahkan pada angela, yang menampilkan beberapa lagu anime terkenal mereka seperti "Boku wa Boku de Atte" (dari Ajin: Demi-Human), "Asu he no brilliant road" (dari Stellvia), "Sidonia" (dari KNIGHTS OF SIDONIA), "KINGS" (dari K), dan "Shangri-La" (dari Fafner in the Azure).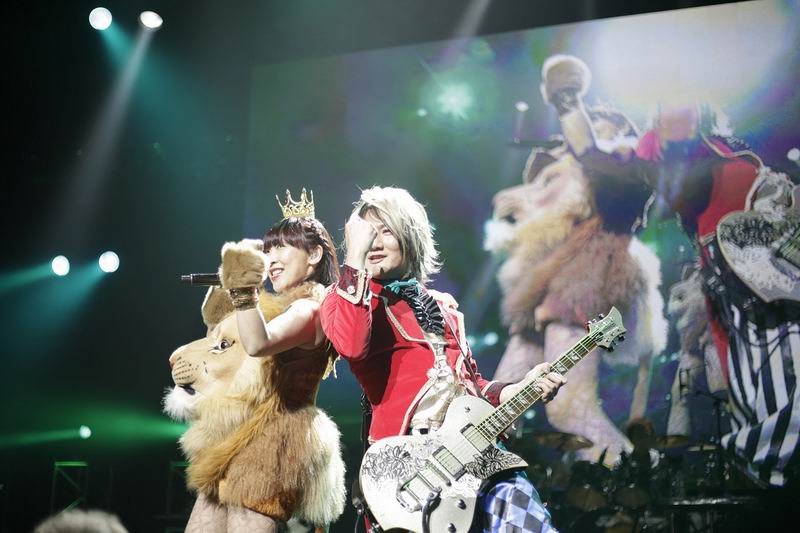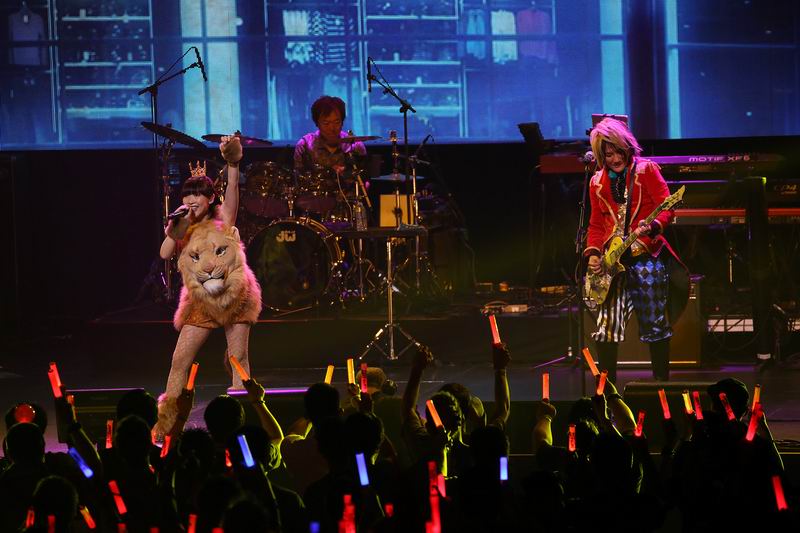 Setelah semua pertunjukan, masing-masing artis berbaris di atas panggung dan menyapa para penonton. angela, yang tampil terakhir di Anisong World Matsuri di Anime Expo 2017, berjanji kepada para penonton "Kami akan kembali lagi!", dan pertunjukan tersebut telah berakhir dengan sukses.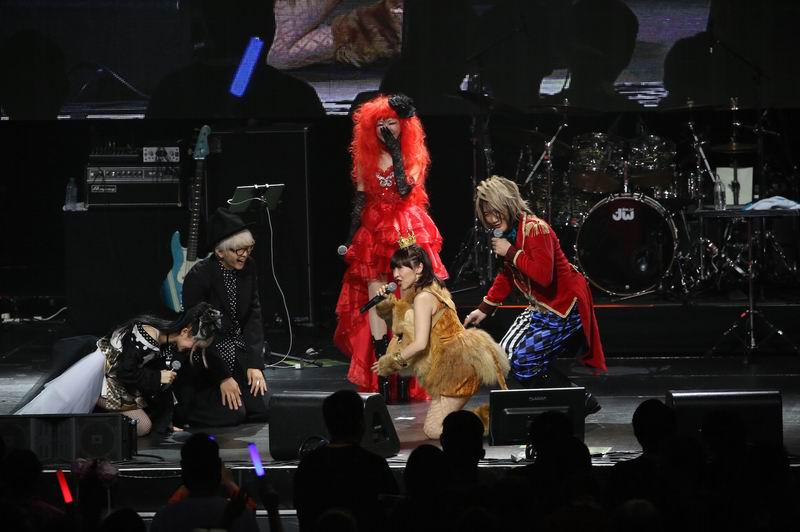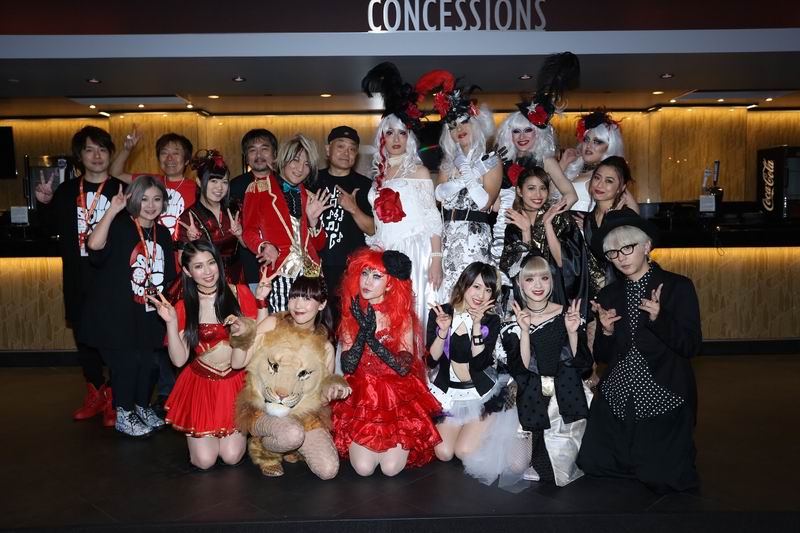 Tur Anisong World Matsuri akan berlanjut di Shanghai, China, di Mercedes-Benz Arena yang tiketnya sudah terjual habis. Pertunjukan terakhir musim panas ini akan berlangsung di Otakon 2017 dengan deretan artis seperti FLOW, T.M. Revolution, Yousei Teikoku, dan JAM Project.
Set List
Konomi Suzuki
Zankoku na Tenshi no These (Kolaborasi Khusus dengan angela)
This game
Blow out
Redo
Mashiro Ayano
vanilla sky
NEWLOOK
ideal white
GARNiDELiA
ambiguous
grilletto
SPEED STAR
Yakusoku -Promise code-
Sorairo Days (Kolaborasi Khusus dengan Mashiro Ayano)
ALI PROJECT
Boukoku Kakusei Katharsis
Yukyou Seishunka
Seishoujo Ryouiki
Rara Eve Shinseiki
Minori Chihara
Paradise Lost
TERMINATED
Beyond the Boundary
Celestial Diva (Special Collaboration with ALI PROJECT)
Hare Hare Yukai
Freedom Dreamer
angela
Boku wa Boku de Atte
Asu he no brilliant road
SIDONIA
KINGS
Shangri-La
ANISONG WORLD MATSURI
Dengan tujuan untuk membawakan konser anisong Jepang di seluruh dunia dengan kualitas terbaik, berbagai perusahaan hiburan terkemuka Jepang bekerja sama untuk memproduseri Anisong World Matsuri.
Anisong World Matsuri yang pertama kali diadakan pada bulan Juli 2016 di Anime Expo di Los Angeles, California di Microsoft Theatre dan beberapa tempat lainnya dengan jumlah pengunjung lebih dari 18.000 orang. Pada tahun 2017, Anisong World Matsuri kembali untuk membawakan anisong kepada para penggemar di Amerika Serikat dan dunia.
DETAIL TUR ANISONG WORLD MATSURI
Anisong World Matsuri di Anime Expo 2017
~Japan Kawaii Live~
Tanggal: 30 Juni 2017
Tempat: Microsoft Theater Los Angeles
Lineup: Aqours, THE [email protected] CINDERELLA GIRLS, JUNNA dan Minori Suzuki dari Walküre, Wake Up, Girls!
~Japan Super Live~
Tanggal: 1 Juli 2017
Tempat: Microsoft Theater Los Angeles
Lineup: ALI PROJECT, angela, Mashiro Ayano, Minori Chihara, GARNiDELiA, Konomi Suzuki
BILIBILI MACRO LINK -STAR PHASE × Anisong World Matsuri
Tanggal: 22 Juli 2017
Tempat: Mercedes-Benz Arena Shanghai
Lineup: Aimer, Aqours, May'n, Suzuko Mimori, Mamoru Miyano, OLDCODEX, Yoko Takahashi, JUNNA dan Minori Suzuki dari Walküre
Anisong World Matsuri di Otakon 2017
Tanggal: 11 & 12 Agustus
Tempat: Walter E. Washington Convention Center Washington DC
Lineup: FLOW, JAM Project, T.M. Revolution, Yousei Teikoku
Tiket dan Info: https://www.otakon.com/concerts/anisong
Website Anisong World Matsuri: http://anisongworldmatsuri.com
Facebook Anisong World Matsuri: https://www.facebook.com/AnisongWorldMatsuri
Twitter Anisong World Matsuri: https://twitter.com/AnisongWorld
YouTube Anisong World Matsuri: https://www.youtube.com/anisongworldmatsuri
(images credit: Anisong World Matsuri)