Pernah membayangkan jika yang ditemui Alice di Wonderland adalah para bishounen (pria-pria cantik atau 'indah')? Demikianlah konsep franchise game smartphone Heart no Kuni no Alice (Alice in the Country of Hearts) yang bahkan sudah sukses merambah media manga, anime, hingga adaptasi drama panggung musikalnya yang sudah dipentaskan pada 4-11 Februari lalu, namun akan kembali melalui gelaran Heart no Kuni no Alice ~The Best Revival~ yang akan digelar di Tokyo pada 16-24 Januari tahun depan.
Daftar pemeran lengkapnya adalah sebagai berikut: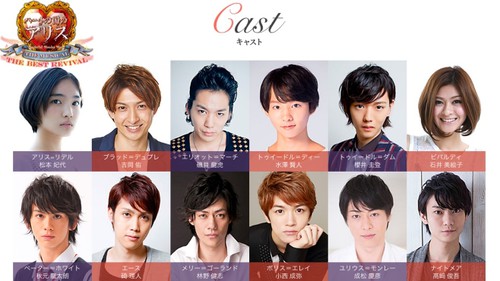 Barisan atas (dari kiri ke kanan):
Kiyo Matsumoto (Amnesia the musical) sebagai Alice Liddell
Yū Yoshioka (Prince of Tennis the Musical, Sengoku Basara the stage play) sebagai Blood Dupre
Ryoko Isogai (Amnesia the musical, Samurai 7 the stage play) sebagai Elliot March
Kento Mizusawa (Hakkenden the musical) sebagai Tweedle Dee
Keito Sakurai sebagai Tweedle Dum
Mikako Ishii (Sailor Moon the musical) sebagai Vivaldi
Barisan bawah (dari kiri ke kanan):
Ryūtarō Akimoto (Yowamushi Pedal Irregular musical) sebagai Peter White
Masato Saki as Ace
Takeshi Hayashino (Prince of Tennis the musical, Macross the musical) sebagai Mary Gowland
Seiya Konishi sebagai Boris Airay
Yoshihiko Narimatsu sebagai Julius Monrey
Shungo Takasaki (Gurren Lagann, Hamatora stage plays) sebagai Nightmare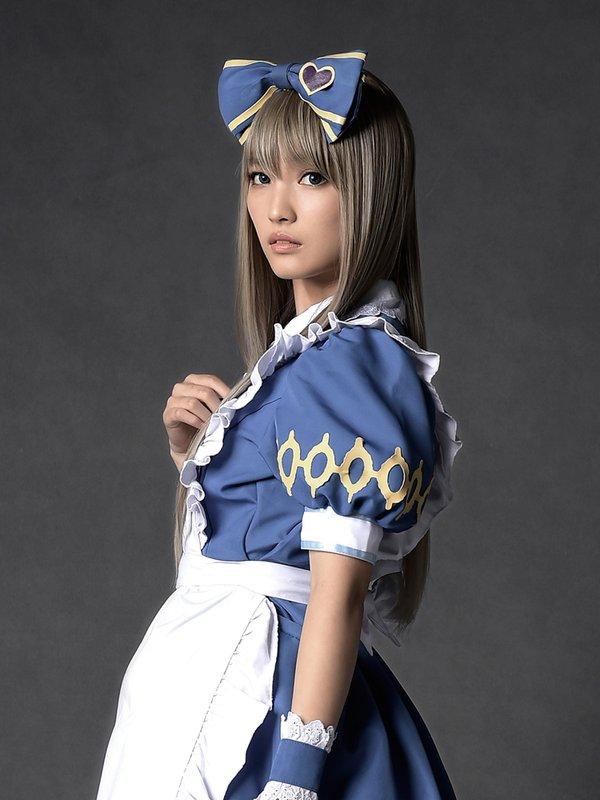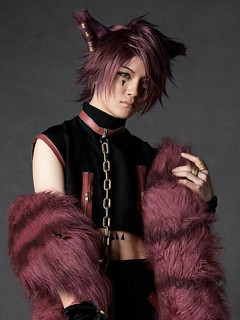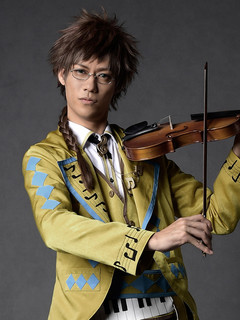 Para aktor dan aktris dari pementasan drama yang sebelumnya kembali sebagai karakter masing-masing, dengan pengecualian bagi Kento Mizusawa dan Ryuutarou Akimoto sebagai Tweedle Dee dan Petter White yang baru bergabung dalam pentas Revival ini. Uniknya pula, drama musikal ini akan mementaskan 7 ending berbeda yang dipentaskan pada hari-hari yang berbeda pula, di mana ketujuh ending tersebut akan berfokus pada karakter Blood, Elliot, Peter, Ace, Boris, Julis, dan Nightmare.
Source : animenewsnetwork.com