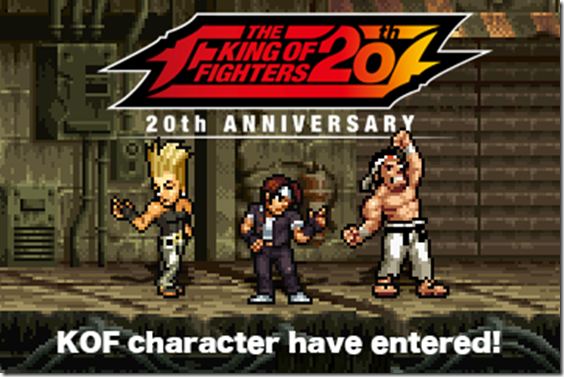 SNK Playmore telah memperbaharui game free-to-play tower defense bertajuk Metal Slug Defense dengan tiga karakter dari The King of Fighters untuk merayakan ulang tahun ke-20 dari seri game fighting tersebut.
Ketiga karakter itu adalah Kyo Kusanagi, Benimaru Nikaido, dan Goro Daimon. Judul pertama dari The King of Fighters muncul pada tanggal 25 Agustus 1994 sehingga perayaan ini sedikit lambat dari seharusnya, tapi, siapa yang akan mengeluhkannya?
Pokoknya, untuk mendapatkan para karakter baru ini, kalian harus membayar $ 4,99 untuk mendapatkan "Japan Team" agar ditambahkan ke daftar pemain kalian. Setelah selesai, kalian dapat memilih tiga petarung sebagai unit untuk berjalan di medan perang dengan jurus tinju mereka yang melesat mengenai apa pun yang menghalangi jalan. Update ini juga menambahkan berbagai area baru dan Misi Khusus yang dapat kalian tempuh dengan unit baru kalian.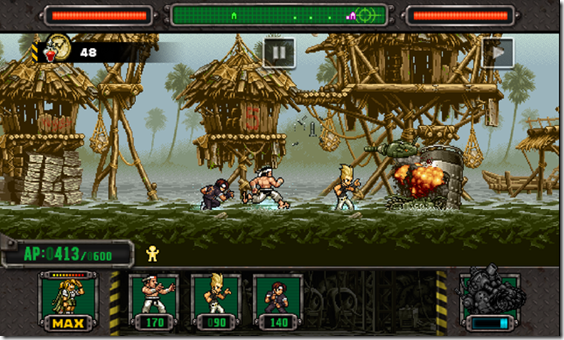 Jika kalian belum memilikinya, kalian dapat mengunduh Metal Slug Defense secara gratis di iOS App Store dan Google Play untuk Android. Rupanya, game ini telah diunduh hampir 20 juta kali melalui kedua platform tersebut hingga saat ini.
Source : siliconera.com