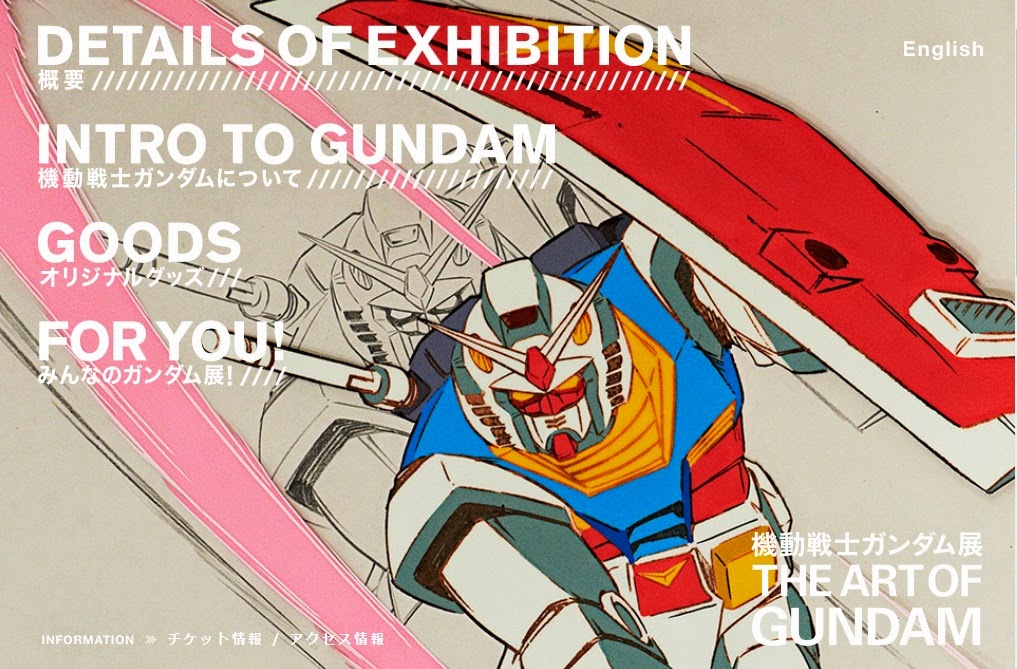 Sebuah kabar yang menakjubkan untuk para penggemar setia serial Gundam! Dari tanggal 12 Juli 2014 sampai 3 Agustus 2014, The Art of Gundam akan diselenggarakan di Osaka, Jepang. The Art of Gundam adalah sebuah pameran besar yang memperkenalkan dunia menarik dari serial Mobile Suit Gundam, cerita monumental pertama dari serial Gundam, dalam skala terbesar yang pernah ada. Pameran ini akan menampilkan karya dari 35 tahun hingga saat ini, yang merupakan pameran utama di mana Anda dapat sepenuhnya menikmati atraksi abadi Gundam dan pesannya untuk masa depan.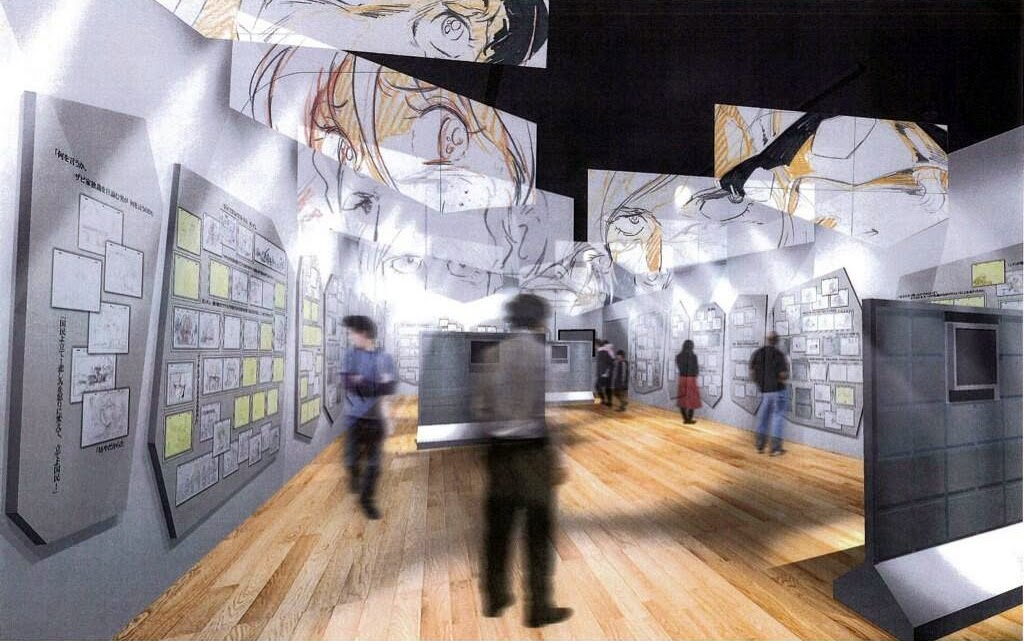 Teater berukuran kecil sedang didirikan di acara tersebut untuk menampilkan video asli dari serial Mobile Suit Gundam. Film terbaru akan ditampilkan di teater virtual dan lebih dari 1000 item, yang digunakan dalam proses pembuatan program TV dan film bioskop, akan dipamerkan dalam pameran ini.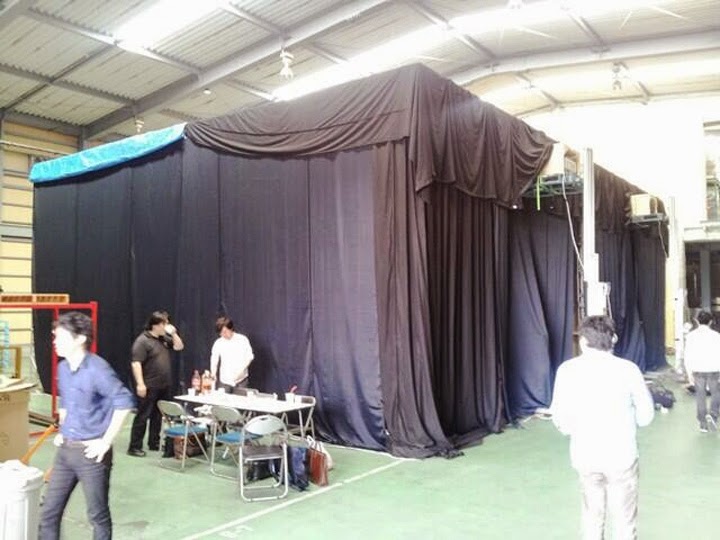 Berikut adalah beberapa koleksi gambar yang sekiranya akan dipamerkan pada pameran ini.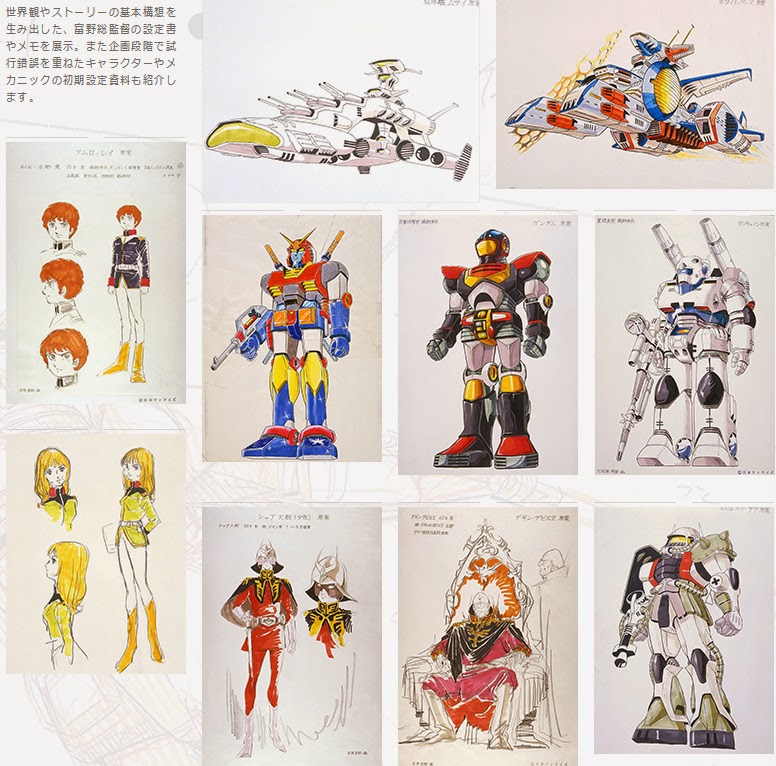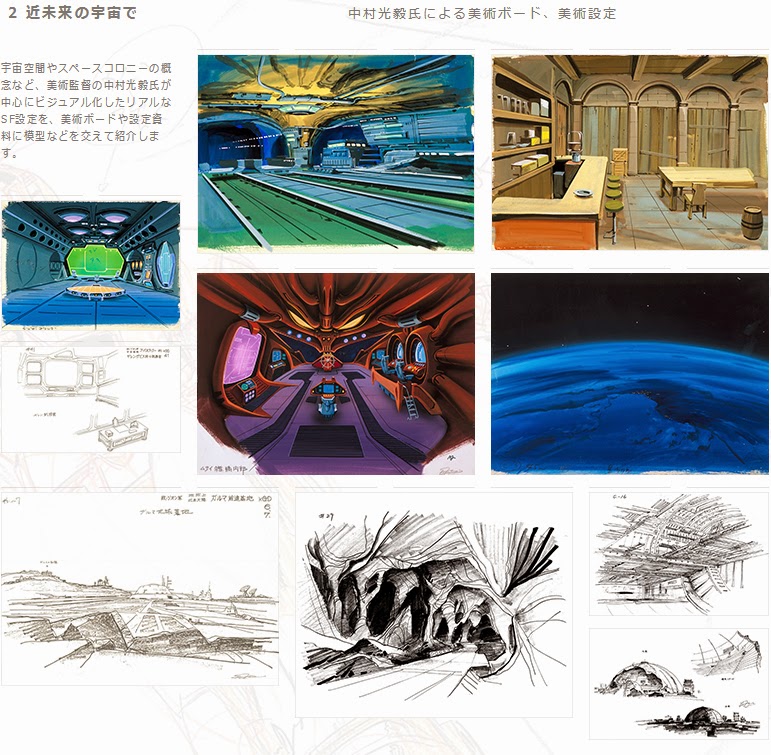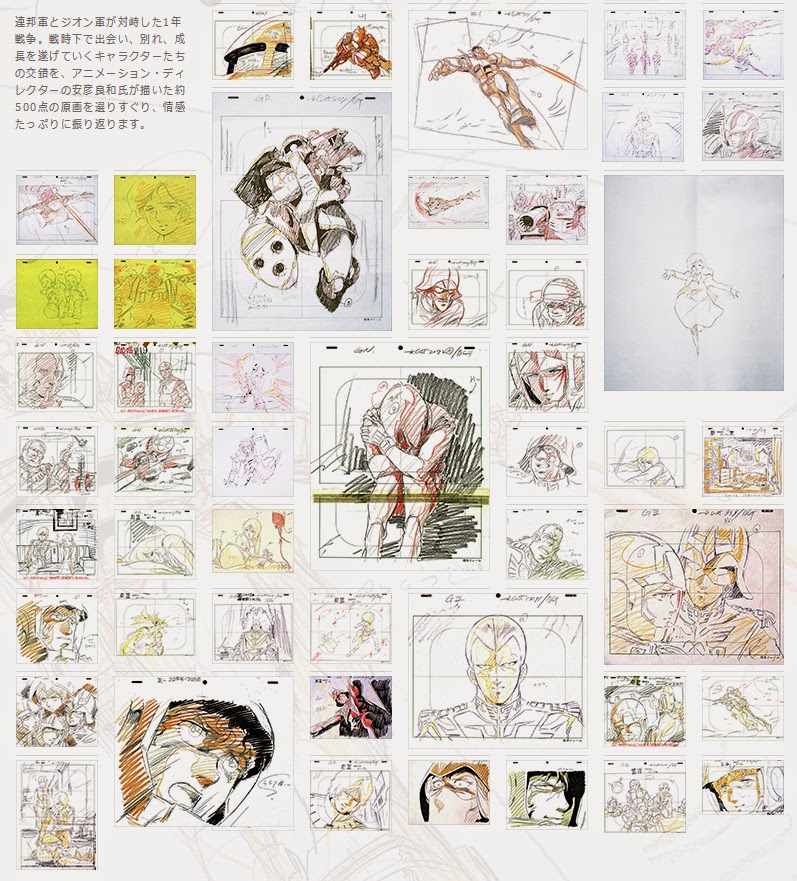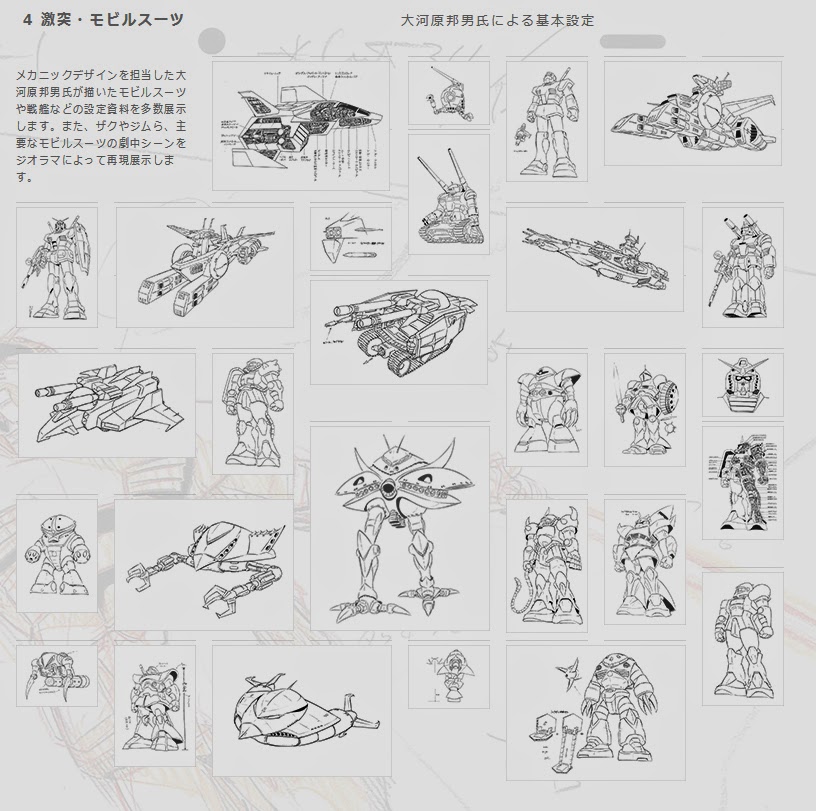 Bisakah kalian menebak siapa saja karakter dan mobile suit yang ditampilkan pada gambar-gambar di atas?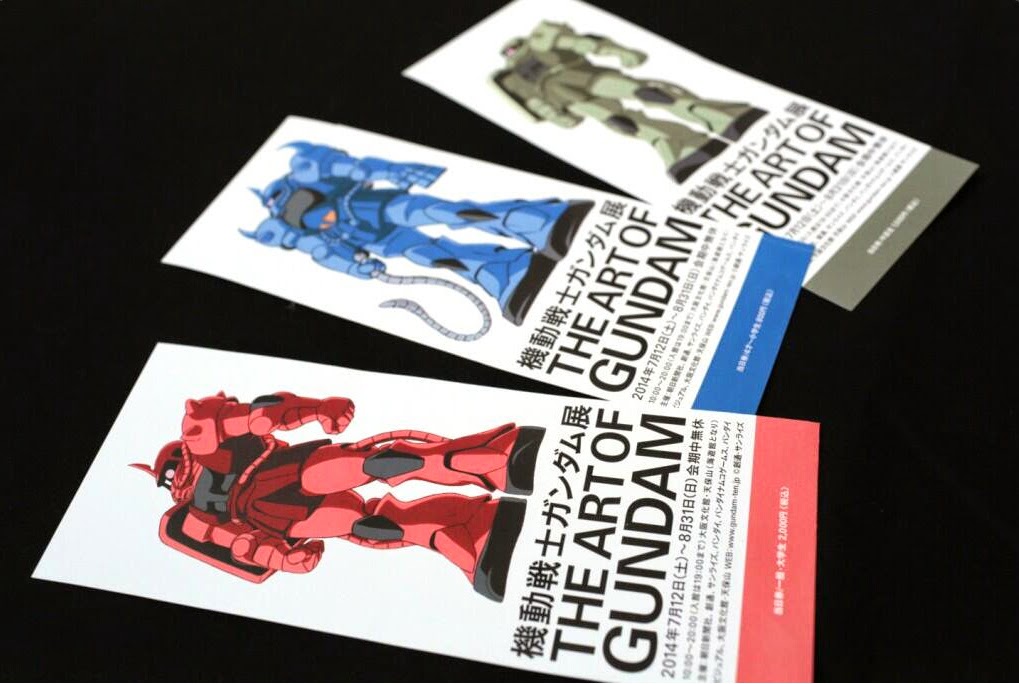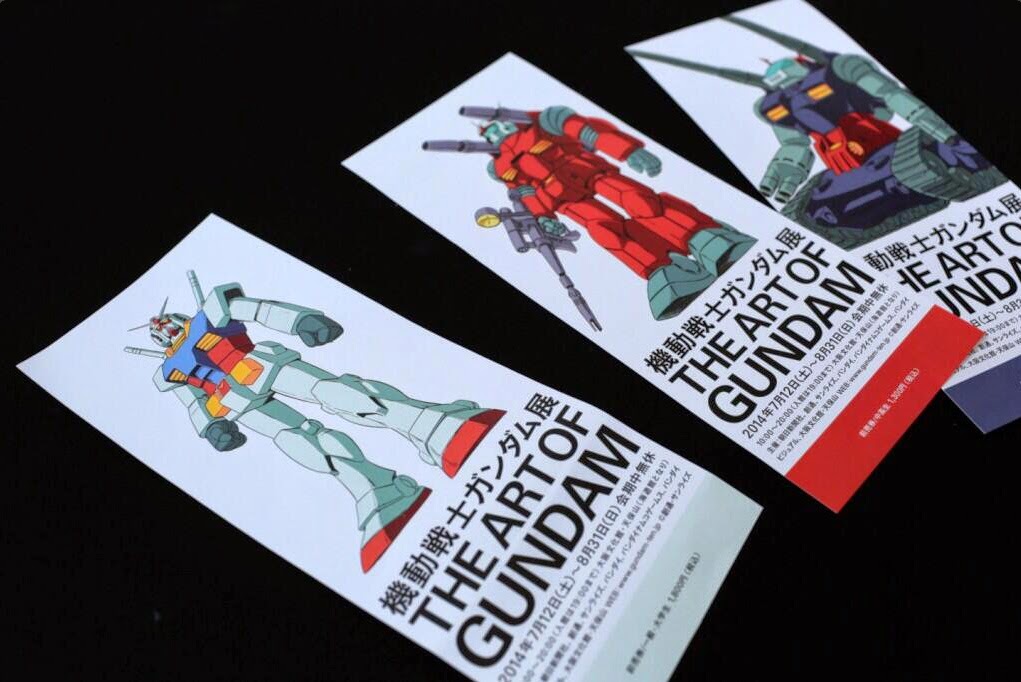 Tiket dapat diperoleh mulai tanggal 12 Mei 2014 hingga 11 Juli 2014, dengan harga:
Dewasa (1,800 yen atau sekitar 209.000 rupiah)
SMP-SMA (1,300 yen atau sekitar 150.000 rupiah)
Usia 4 tahun hingga SD (600 yen atau sekitar 70.000 rupiah)
Jadwal pameran The Art of Gundam
Tanggal: 12 Juli 2014 (Sabtu) – 3 Agustus 2014 (Minggu) – buka 7 hari seminggu selama pameran
Waktu: 10:00-20:00 (masuk terakhir 19:00)
Lokasi: Osaka Culturarium di Tempozan, 1-5-10 Kaigandori Minato-ku, Osaka-shi, Osaka
Diselenggarakan oleh
The Asahi Shimbun / SOTSU CO., LTD. SUNRISE INC. / BANDAI CO., LTD. / BANDAI NAMCO Games Inc. BANDAI VISUAL CO., LTD. / Osaka Culturarium at Tempozan
Official Website http://www.gundam-ten.jp/
Source : Gundam Guy