Setelah memutuskan lulus dari grup pada tahun 2017 lalu, salah satu mantan anggota idol group AKB48 generasi ke-15, Nana Owada kembali muncul ke dunia hiburan Jepang. Gadis yang kini telah berusia 18 tahun tersebut akan memainkan peran sebagai karakter utama bernama Kuze Tsugumi dalam drama panggung baru bertajuk Libra of Nil Admirari, yang diadaptasi langsung dari sebuah game simulasi percintaan populer di PlayStation Vita.
Kisah dalam permainan ini diatur di Era Taisho pada awal abad ke-20, Kuze Tsugumi merupakan sosok putri sulung dari keluarga Kuze yang dikenal sangat terhormat. Dia kemudian membuat keputusan untuk menikah dengan seorang pria yang bahkan namanya pun tidak dia kenal, hal itu dilakukan demi untuk melindungi keluarganya yang jatuh dari kejayaan mereka sebelumnya. Namun, sebelum dia melakukan tindakan tersebut, sang adik, Kuze Hitaki melakukan aksi bunuh diri dalam api misterius, dengan sebuah buku tua di tangan.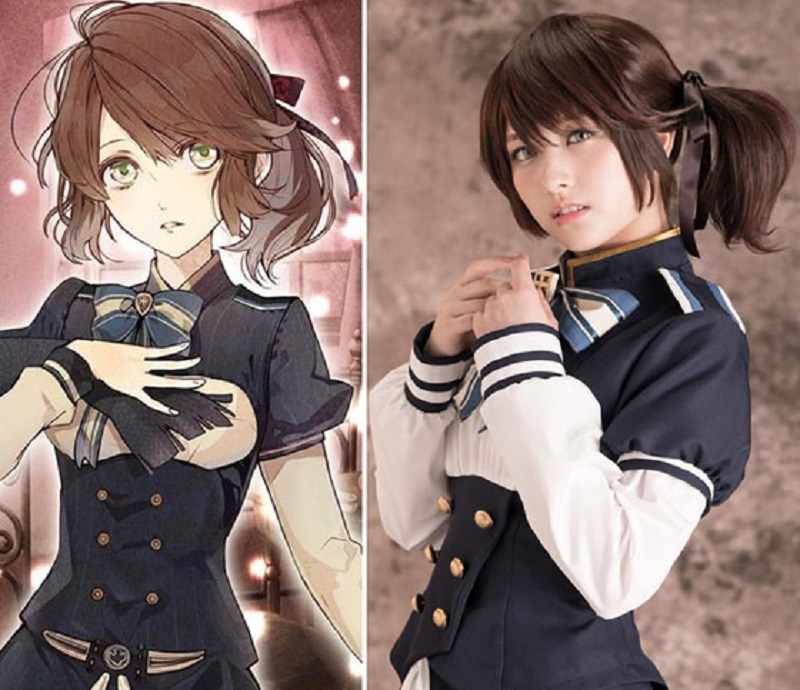 Selain Nana Owada, drama panggung ini juga akan dimainkan oleh Taishi Sugie sebagai Hayato Ozaki, Yuzuki Hoshimoto sebagai Hisui Hoshikawa dan masih banyak lagi. Drama panggung bertajuk Libra of Nil Admirari sendiri akan berlangsung di Zenrosai Hall – Space Zero, Shibuya, Tokyo, mulai dari tanggal 1 hingga tanggal 11 November mendatang.
Nana Owada bergabung dengan idol group AKB48 setelah lolos audisi generasi ke-15 yang diadakan pada bulan Januari 2013 silam, kemudian pada bulan Februari 2014 ia masuk menjadi salah satu anggota resmi grup tersebut. Selain itu, sejak bulan Mei 2015, gadis yang akrab dipanggil Naanya ini juga aktif sebagai anggota sub unit DendenmuChu! bentukan AKB48, sebelum akhirnya mengumumkan kelulusan di bulan November 2016, dan menggelar konser terakhirnya pada Maret 2017.
Source : jshowbiz.com