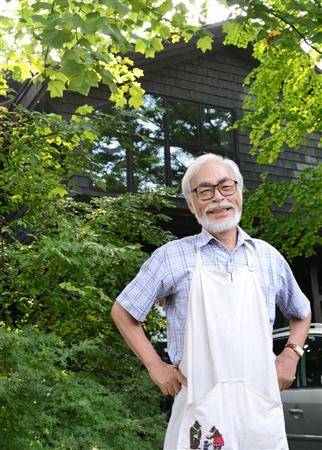 Telah diumumkan bahwa sutradara film animasi terkenal Miyazaki Hayaoi akan pensiun, dan karya terbarunya "Kaze Tachinu/The Wind Rises" akan menjadi film terakhirnya.
Pengumuman ini diumumkan oleh Presiden Studio Ghibli, Hoshino Koji, saat konferensi pers di Venice Film Festival yang menayangkan "Kaze Tachinu". Di sana, Hoshino mengumumkan,  "Sutradara Miyazaki telah memutuskan pensiunnya, membuat 'Kaze Tachinu' menjadi film terakhirnya."
Belum ada detail lebih lanjut mengenai hal ini, namun Miyazaki akan mengadakan konferensi pers pada 6 September mendatang di Tokyo.
Miyazaki mengawali karirnya sebagai sutradara pada tahun 1979 dengan "Lupin the Third: The Castle of Cagliostro" dan telah melahirkan karya-karya monumental sejak itu baik di Jepang maupun luar Jepang.
Source : tokyohive.com