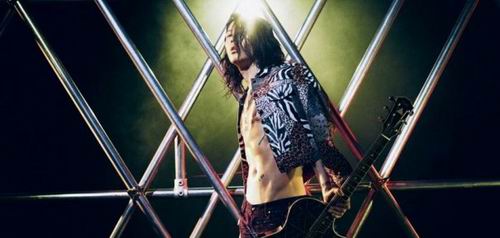 Gitaris Miyavi telah mengumumkan perilisan album berikutnya di bulan Juni!
Album ini akan diberi judul namanya sendiri (self-titled) dan dijadwalkan untuk dilepas pada tanggal 19 Juni. Juga telah diungkapkan bahwa album ini akan dirilis di seluruh dunia.
Tapi ada lebih banyak lagi yang dapat ditunggu oleh para penggemarnya di luar negeri! Miyavi telah mengumumkan bahwa ia telah merencanakan world tour baru! Ini akan menjadi keempat kalinya ia akan mengunjungi negara-negara di luar negeri. Gitaris tersebut belum mengungkapkan rincian apapun namun dikatakan bahwa ia akan menggelar tur di musim gugur.
Saat ini ia berada di tour "Ahead Of The Light"-nya yang akan berakhir pada 13 April di Okinawa, Jepang.
Source : jpopasia.com