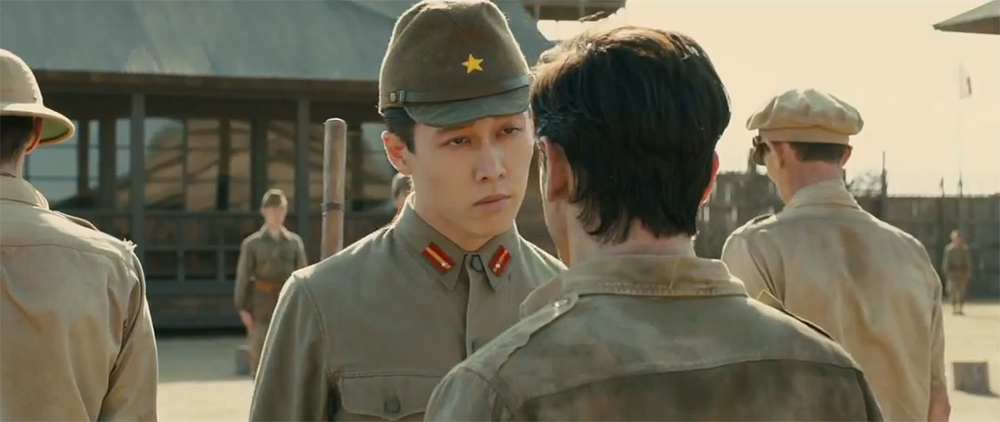 Dalam film Unbroken yang akan datang yang disutradarai oleh Angelina Jolie, penyanyi Miyavi berperan sebagai Mutsushiro "The Bird" Watanabe, penjaga kamp POW (Prisoner Of War/tahanan perang) Perang Dunia II. Dalam film ini, misinya adalah untuk mematahkan semangat karakter utama Louis Zamperini (diperankan oleh Jack O'Connell), seorang pelari Olimpiade yang ditawan oleh pasukan Jepang selama Perang Dunia II. Unbroken, yang diangkat berdasarkan buku "Unbroken: A World War II Story of Surivival, Resilience, and Redemption" karya Laura Hillenbrand, menceritakan kisah tentang bagaimana Zamperini bertahan hidup sebagai POW di beberapa penjara perang Jepang.
Dalam trailer di bawah ini, Miyavi muncul mulai menit ke 1:20:
Unbroken akan diputar di berbagai layar lebar pada tanggal 25 Desember bersama dengan sejumlah film lainnya. Tapi hanya salah satu dari film itu yang dibintangi Miyavi.