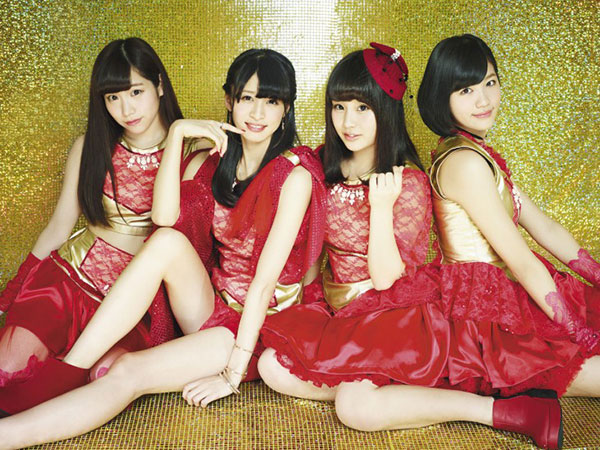 Mini album pertama GALETTe berjudul Grooving Party akan dirilis di Jepang pada tanggal 25 Maret.
Album ini berisi 7 lagu termasuk 4 single pertama mereka dan 3 lagu baru.
Foto artis baru dari GALETTe yang menampilkan Akari Fujita (Party Rockets), yang untuk sementara bergabung dengan grup idola ini, telah terungkap.
Gadis-gadis ini mengenakan gaun merah dan emas yang menyoroti perbedaan antara warna-warna tersebut.
4 versi dari Grooving Party akan dijual, misalnya satu untuk setiap anggota reguler GALETTe (Saki Shishima, Nonoko, Yui Komori) dan satu lagi untuk grup idola tersebut secara keseluruhan. Daftar lagunya sama untuk masing-masing anggota, satu-satunya perbedaan adalah sampul CD-nya.
Album ini berisi sebuah DVD bonus yang menampilkan video musik dari single G, Jajauma to Yobanaide, Brand-New Style dan She Is Wannabe!.
Selain itu, GALETTe akan mengadakan audisi untuk merekrut seorang anggota yang baru. Audisi ini terbuka untuk gadis-gadis berusia antara 12 dan 22 tahun. Batas waktu pendaftarannya adalah tanggal 15 Maret.
Tracklist
CD
1. Jump! for a Dream
2. Pink Cotton Flower
3. Upbeat People
4. G
5. Jajauma to Yobanaide (じゃじゃ馬と呼ばないで)
6. Neo Disco
7. She Is Wannabe!
DVD
1. G (Music Video)
2. Jajauma to Yobanaide (Music Video)
3. Brand-New Style (Music Video)
4. She Is Wannabe! (Music Video)
Edition : Type A (Shishima Saki) / Type B (Nonoko) / Type C (Komori Yui) / Type D (GALETTe)
Source : jpop-idols.com