AKB48 Request Hour Set List Best 200 2014 telah usai! Minegishi Team 4 menjadi nomor satu dengan lagu mereka "Seijun Philosophy". Lagu ini mengalahkan semua pesaing termasuk lagu "Suzukake Nanchara" di posisi kedua dan "Koisuru Fortune Cookie" di posisi ketiga. Lagu yang menjadi jawara tahun lalu "Hashire! Penguin" pun terpaksa harus turun peringkat ke urutan 25.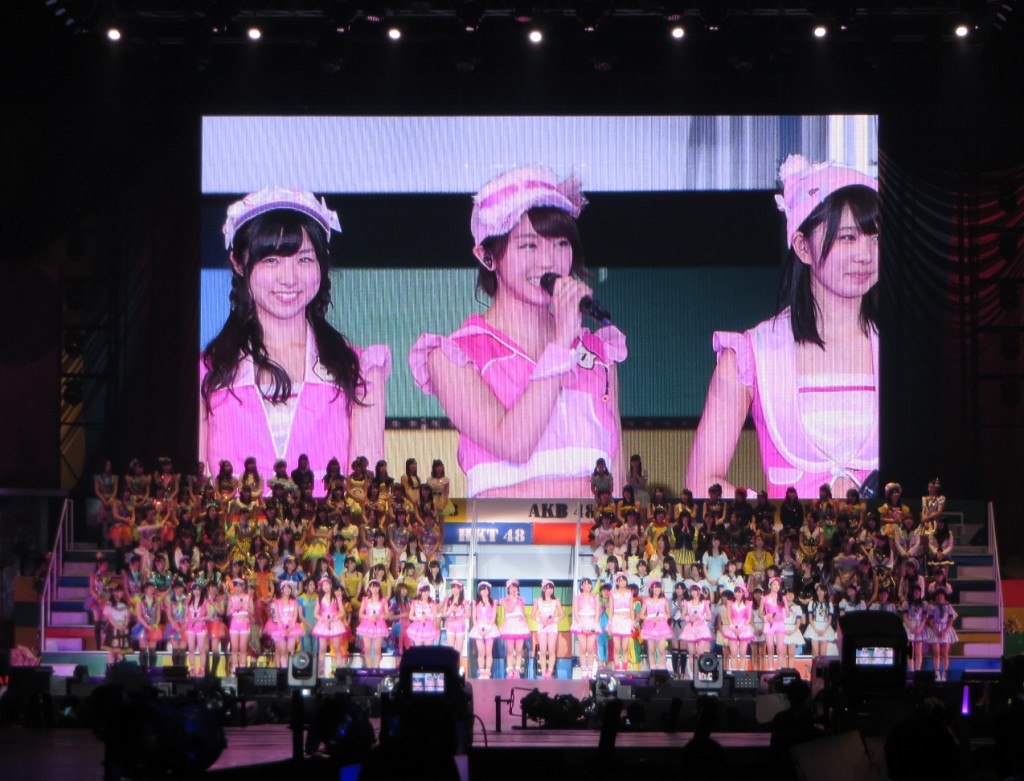 Event ini sendiri diadakan di Saitama Super Arena, Jepang pada 6 April 2014. Mereka menampilkan semuanya hanya dalam sehari, peringkat 100~51 pada show pertama (siang) dan peringkat 50~1 pada show kedua (sore). Sedangkan urutan 200~101 telah diadakan lebih awal secara terpisah pada 23-26 Januari 2014.
Selama konser berlangsung, diumumkan bahwa tiap tim dari AKB48 nantinya akan membawakan ulang beberapa set list lama mereka di teater pada waktu mendatang. Team A akan membawakan ulang "Renai Kinshi Jourei", Team K akan membawakan ulang "RESET", Team B akan membawakan ulang "Pajama Drive", dan Team 4 akan membawakan "Idol no Yoake".
Sebagai tambahan, juga telah diumumkan bahwa pada waktu mendatang AKB48 akan merilis film dokumenter terbaru mereka yang berjudul "DOCUMENTARY of AKB 48 The time has come shoujo-tachi wa, ima, sono senaka ni nani o omou?" ~「DOCUMENTARY of AKB48 The time has come 少女たちは、今、その背中に何を想う?」.
Source : nihongogo.com