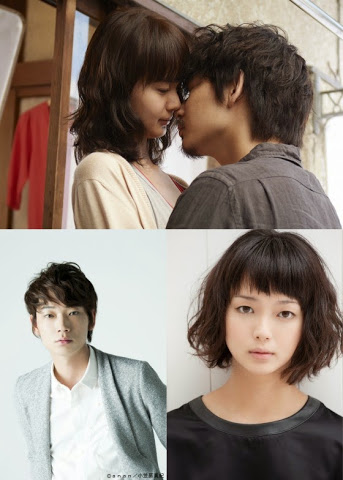 Mikako Tabe dan Gou Ayano berperan dalam film live-action Piece of Cake. Film ini diangkat berdasarkan seri manga "Piece of Cake" karya mangaka wanita George Asakura ("Heibon punch"/"Koibumi-Biyori") dan disutradarai oleh aktor/sutradara Tomorowo Taguchi.
Cerita untuk Piece of Cake membawa Mikako Tabe memerankan seorang wanita yang mudah bepergian dengan berbagai pria berbeda yang tertarik pada dirinya, hanya karena ia tidak ingin sendirian. Ia pindah ke sebuah kota baru untuk memulai hidup baru dan menjadi tertarik pada tetangga/manajernya yang diperankan oleh Gou Ayano.
Piece of Cake akan dirilis pada musim gugur ini di Jepang.
Source : Asian wiki on m.google.com