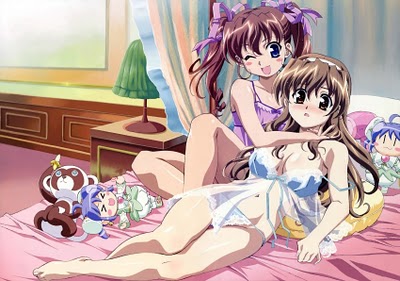 Jika Anda menulis karakter untuk 10-bulan 10-hari (十日十月), karakter yang tertulis mirip dengan kanji untuk moe (萌), hingga tanggal 10 Oktober ditetapkan oleh para otaku di Jepang sebagai hari libur Moe Day. Sekarang, walaupun moe dan keimutan memiliki konsep yang tidak persis sama, bukanlah suatu kebetulan jika BIGLOBE Anime Ranking memilih tanggal tersebut untuk menutup polling yang mereka buat, diikuti oleh 16.000 fans anime yang memilih karakter anime terimut menurut mereka.
1. K-on!'s Mio Akiyama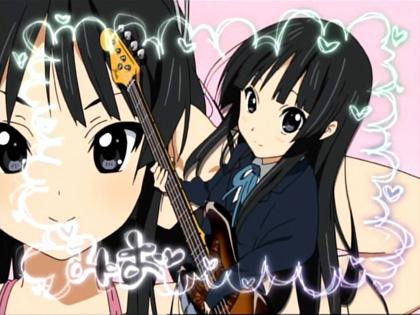 2. K-on!'s Yui Hirasawa
3. Sword Art Online's Asuna
4. K-on!'s Azusa Nakano
5. Hyōka's Eru Chitanda
6. Tari Tari's Sawa Okita
7. Kokoro Connect's Himeko Inaba
8. Humanity Has Declined's protagonist
9. Nyarko-san
10. Madoka Magica's Homura Akemi
11. YuruYuri's Akarin
12. Kokoro Connect's Iori Nagase
13. Chūnibyō Demo Koi ga Shitai!'s Rikka Takanashi
14. Accel World's Kuroyukihime
15. Madoka Magica's Madoka Kanome
16. Boku wa Tomodachi ga Sukunai's Kobato Hasegawa
17. Ro-Kyu-Bu!'s Tomoka Minato
18. The Melancholy of Haruhi Suzumiya's Yuki Nagato
19. Higurashi's Rika Furude
20. Working!!'s Popura Taneshima
21. Inu x Boku SS' Ririchiyo Shirakiin
22. Oreimo's Kuroneko
23. Haruhi Suzumiya
24. Listen to Me, Girls. I Am Your Father!'s Sora Takanashi
25. Higurashi's Rena Ryugu,
26. (seri) Sakura-sō no Pet na Kanojo's Mashiro Shiina
26. (seri) Denpa Onna to Seishun Otoko's Erio Towa
28. Lucky Star's  Tsukasa Hiiragi
29. Hidamari Sketch's Yuno
30. Another's Izumi Akazawa
31. The Familiar of Zero's Louise
32. Dog Days' Millhiore Firianno Biscotti
33. La storia della Arcana Famiglia's Felicità
34. Listen to Me, Girls. I Am Your Father!'s Hina Takanashi
35. Ro-Kyu-Bu!'s Hinata Hakamada
36. Little Busters' Kudryavka "Kud" Noumi
37. Full Metal Panic Fumoffu?'s Teletha "Tessa" Testarossa
38. Mashiroiro Symphony's Miu Amaha
39. Oniai's Akiko Himenokōji
40. Kyon's Sister from Haruhi Suzumiya
41. Kamisama Kiss' Nanami Momozono
42. Upotte!!'s Funco
43. Detective Conan's Kazuha Toyama
44. Jewlpet Twinkle's Sakura Akari
45. Magical Girl Lyrical Nanoha StrikerS' Caro Ru Lushe
46. Nyako-san's Cthugha
47. Robotics;Notes' Akiho Senomiya
48. Cross Fight B-Daman's Ruri Tenpouin
49. Cosmic Baton Girl Comet-san
50. Jewlpet's Tomoko Miyakawa
Siapa karakter paling imut pilihan Anda?
sumber : crunchyroll.com