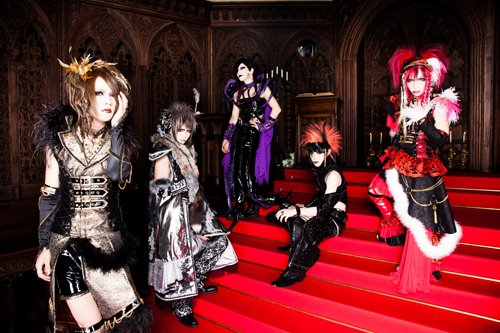 Band visual kei Megaromania mengumumkan perilisan DVD konser terakhir mereka.
Pada 31 Juli lalu, Megaromania, yang berada di bawah label UNDER CODE PRODUCTION, mengadakan konser terakhir mereka dan memutuskan bubar setelah 5 tahun berkarir. Mereka mengumumkan bahwa mereka ingin merilis konser terakhir ini dalam bentuk DVD berjudul "THE LEGEND OF CREATION". Konser tersebut diadakan di Shibuya O-East dan Megaromania memainkan 20 lagu sebagai berikut.
01.God of Megaromania-junketsu no kokuin-
02.Phantom to the past
03.Crimson
04.APOCALYPSE
05.a Revolving Lantern…
06.Prologue & Epilogue
07.Disillusion on heaven-drums solo-
08.bishuu no kajitsu
09.Punish for pain
10.Gate of the prophet
11.Cardinal Sin
12.Absolute obedience
13.Tragedy
14.zanka-Scent of Perfume-
15.Sabbath
EN1
16.Farewell
17.Ideal future
18.Oath-cross of eternity-
EN2
19.THE END OF VENGEANCE
EN3
20.AURORA-destinies of world-
Belum ada detail lebih lanjut mengenai perilisan ini namun majalah visual kei "Cure" akan merilis informasi tambahan pada 21 September mendatang.
Source : jpopasia.com