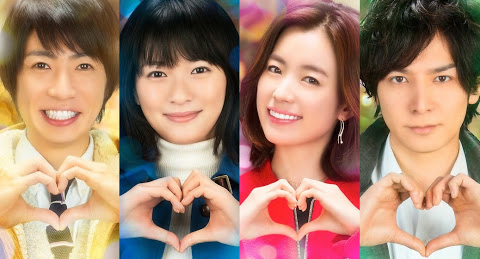 Trailer teaser untuk film kisah percintaan berlatar Natal berjudul Miracle: Devil Claus' Love and Magic yang dibintangi Masaki Aiba, Nana Eikura, Han Hyo-Joo dan Toma Ikuta telah dirilis. Film ini diangkat berdasarkan novel tahun 2013 berjudul "Debikuro kun no Koi to Mahou" karya Ko Nakamura ("Crying 100 Times -Every Raindrop Falls") dan disutradarai oleh Isshin Inudo ("Josee, the Tiger and the Fish").
Cerita dalam film ini melibatkan empat bersahabat, termasuk seorang karyawan toko buku (Masaki Aiba) yang berharap untuk menjadi seorang mangaka, teman wanitanya dari masa-masa kecilnya (Nana Eikura), desainer pencahayaan dari Korea Selatan (diperankan oleh Han Hyo-Joo) dan mangaka profesional (Toma Ikuta).
Miracle: Devil Claus' Love and Magic akan dirilis tanggal 22 November 2014 di Jepang.