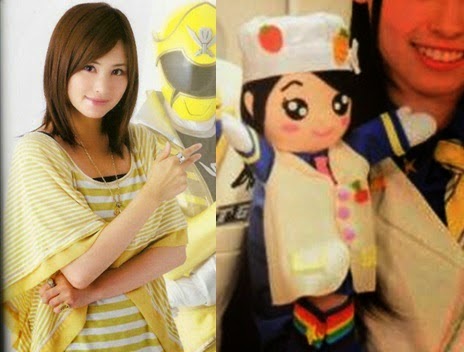 Berita gembira untuk para penggemar GokaiYellow! Karena menurut situs resmi Ressha Sentai Toqger Toei Production, Mao Ichimichi akan bergabung ke dalam jajaran pemain Toqger The Movie sebagai pengisi suara boneka tangan Lady!
Dalam film tersebut, Mao akan mengisi suara dari Pasco, boneka tangan milik konduktor Galaxy Line, Lady, dan akan dikenali di jajaran pemain sebagai M*A*O. lalu, KENN dari Yu-Gi-Oh! GX juga turut bergabung dalam jajaran pemain sebagai Hound Shadow.
Ressha Sentai Toqger The Movie: Galaxy Line SOS akan rilis di bioskop-bioskop Jepang pada 19 Juli 2014.