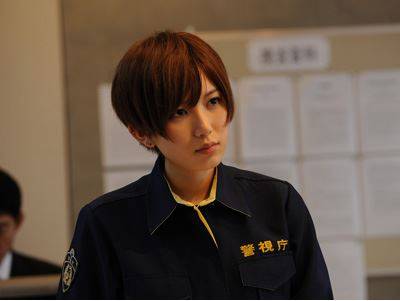 Mantan member AKB48, Mitsumune Kaoru, akan kembali sebagai aktris melalui film terbarunya, 'ATARU-THE FIRST LOVE & THE LAST KILL-'.
Mitsumune akan kembali berperan sebagai Ishikawa Yui, seorang staff Divisi Identifikasi Kriminal. Ia berkata, "Karena ini adalah set 'ATARU' pertamaku di tahun ini, aku sangat gugup. Saat syuting drama TV 'ATARU' sebelumnya, aku begitu gugup hingga melupakan seluruh dialog. Kini aku begitu gugup hingga hampir mengingat apa yang kurasakan waktu itu."
Mitsumune mundur dari AKB48 Oktober tahun lalu karena kondisi kesehatan yang buruk. Sejak saat itu, ia mulai jarang muncul. Ia tidak dapat berpartisipasi dalam drama spesial 'ATARU' di awal Januari juga karena kondisi kesehatan yang buruk. Namun meskipun ini adalah set 'ATARU' pertamanya tahun ini, para staff tetap menyambutnya dengan hangat.
"Aku kira atmosfirnya akan berubah, namun untungnya tidak ada yang berubah. Para pemain dan staff tetap ramah dan aku rasa mereka benar-benar menjagaku, Karena atmosfir yang sangat baik, aku kira aku dapat memerankan peranku seperti dulu," jelas Mitsumune. Film ini juga akan dibintangi salah satu anggota AKB48, Shimazaki Haruka.
Ia juga menambahkan, "Melalui pekerjaan, aku dapat melihat dunia yang berbeda yang belum kuketahui. Mulai sekarang, aku ingin mencaari hal-hal yang ingin kulakukan dan dunia-dunia berbeda yang menarik, serta membuat banyak penemuan baru."
'ATARU-THE FIRST LOVE & THE LAST KILL-' akan mulai diputar di bioskop pada 14 September.
Source : tokyohive.com