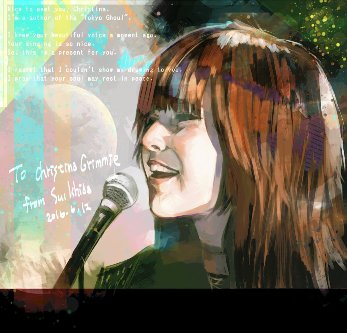 Suasana duka yang mengiringi kepergian penyanyi jebolan The Voice, Christina Grimmie, telah sampai kepada Sui Ishida, kreator dan mangaka Tokyo Ghoul. Ishida kemudian menyampaikan rasa belasungkawa dengan membuat ilustrasi wajah Christina. Penyanyi 22 tahun ini digambarkan sedang menyanyi disertai dengan tulisan besar "Ini untukmu, tidurlah yang tenang."
"Senang bertemu denganmu Christina. Saya pengarang "Tokyo Ghoul." Saya mengetahui suara indahmu beberapa waktu yang lalu. Kamu menyanyi sangat baik. Jadi inilah hadiah untukmu. Saya sangat menyesal saya tidak dapat menunjukan gambar ini untukmu. Saya berdoa jiwamu dapat beristirahat dengan tenang," tulisnya di sela-sela gambar. Christina memang dikenal menyukai Tokyo Ghoul dan beberapa manga Jepang. Bahkan dia juga menyertakan kalimat dari karakter Ken Kaneki dalam bio twitter-nya.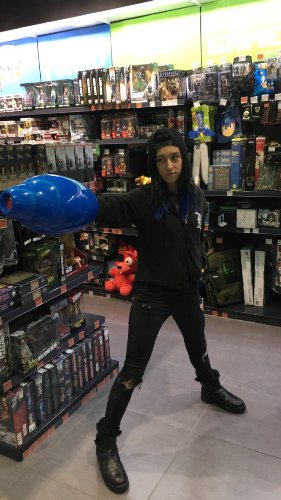 Christina Grimmie meninggal dunia karena sebuah insiden penembakan yang dilakukan oleh Kevin James Loibl saat menggelar konser di The Plaza Live Theater di Orlando, Amerika pada 10 Juni 2016. Dirinya berpulang satu hari kemudian setelah kejadian naas tersebut.
Beristirahatlah dengan tenang, Grimmie.
Source : animenewsnetwork.com