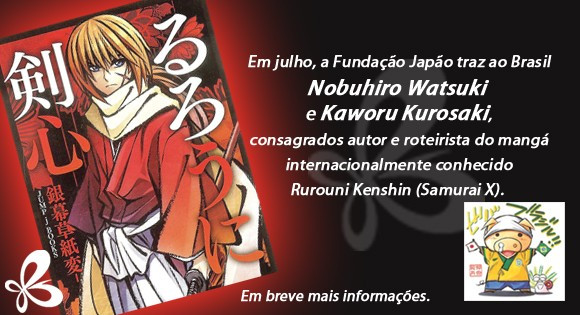 Mangaka Nobuhiro Watsuki, yang dikenal atas seri Rurouni Kenshin, akan mengunjungi Brazil pada bulan Juli nanti atas undangan San Paulo Culture Center of the Japan Foundation untuk ulang tahun ke-120 dari pembentukan hubungan diplomatik antara Jepang dan Brazil.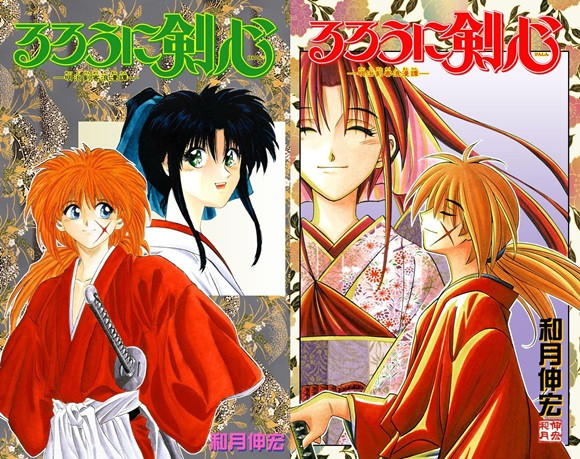 Istrinya, Kaworu Kurosaki, yang juga dikenal sebagai penulis profesional dan yang mendukung Watsuki dalam karya-karyanya termasuk Buso Renkin dan Embalming, juga akan turut menemaninya.
Seperti dilansir dari crunchyroll.com, Watsuki dijadwalkan akan tinggal di negara itu dari tanggal 13 hingga 20 Juli. Pada tanggal 14, ia akan memberikan ceramah tentang karya-karyanya dengan istrinya di Rio de Janeiro, sedangkan tanggal 17 di Centro Cultural Sao Paulo, dan tanggal 18 di Comics Festa Sao Paulo.
© Nobuhiro Watsuki/Shueisha
Source : crunchyroll.com