Manga berjudul The Fable karya mangaka Katsuhisa Minami telah dikabarkan akan mendapatkan sebuah adaptasi film live-action. Filmnya akan disutradarai oleh Kan Eguchi (Tokyo Onlypic), sedangkan Yusuke Watanabe (Gantz, Attack on Titan live-action) dipilih sebagai penulis skenario filmnya.
Selain staff produksinya yang telah diumumkan, adapatasi filmnya pun telah mengumumkan para aktor dan aktris yang akan membintangi film live-action ini. Diantaranya yaitu Junichi Okada yang akan menjadi pemeran utama protagonis dalam filmnya, yakni Fable, lalu Funimo Kimura yang berperan sebagai Yoko, Mizuki Yamamoto sebagai Misaki. Selain mereka filmnya juga akan turut dibintangi Koichi Sato yang berperan sebagai Boss yang melatih Fable sejak kecil, lalu ada juga aktor tampan Sota Fukishi yang berperan sebagai Hood, seorang pembunuh bayaran yang disewa untuk membunuh Fable, Yuya Yagira sebagai Kojima, teman dekat dari Ebihara yang keluar dari penjara dan mengejar Misaki, Osamu Mukai sebagai Sunakawa, musuh dari Ebihara serta Ken Yasuda yang memerankan tokoh Ebihara, yang juga merupakan manajer Fable.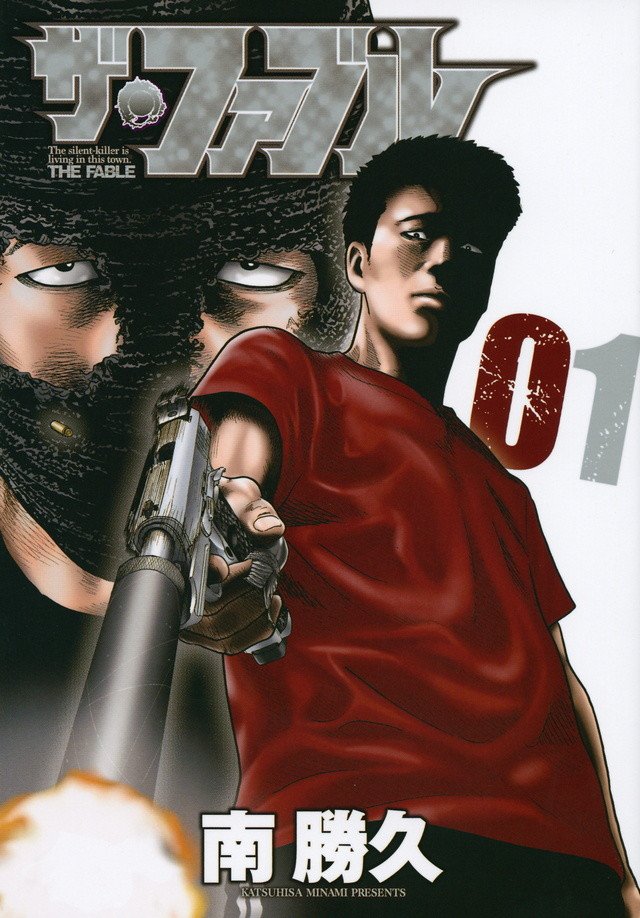 Manga-nya sendiri bercerita tentang Fable, seorang pembunuh jenius yang hidup bersembunyi di Osaka. Untuk mematuhi perintah dari bos-nya, ia diperintahkan untuk tinggal di Osaka sebagai orang biasa selama satu tahun.
Manga ini diterbitkan oleh Kodansha Young Magazine pada tahun 2014 silam, di mana pada 6 Juni lalu jilid keempat belas dari manga-nya baru saja dipublikasikan. Pada 2017, manga ini juga telah mendapat penghargaan sebagai Best General Manga dalam penghargaan tahunan ke-41 Kodansha.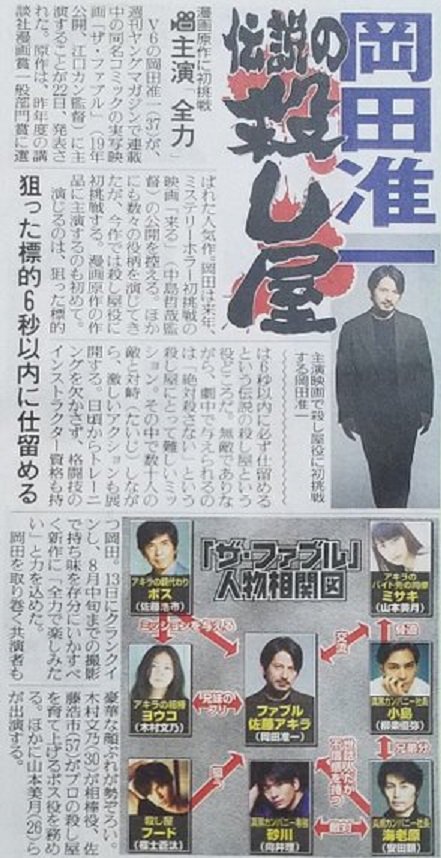 Selain itu, pada  6 Maret lalu melalui aplikasi terbaru Kodansha yaitu "Comic Days" dan sebuah layanan web, sebuah manga spinoff  juga turut diterbitkan dengan judul yang sama yaitu The Fable, namun penulisan judulnya menggunakan penulisan Hiragana.
(Featured Image: Twitter.com)
Source : Anime News Network