Kemarin, majalah Shonen Sunday terbitan Shogakukan minggu ini mengeluarkan edisi terakhir dari manga karya Yutaka Abe dan Jiro Maruden yang berjudul Detective Conan: Crossroad in the Ancient Capital. Manga tersebut diadaptasi dari film dengan judul sama yang diangkat dari manga Detektif Conan (Case Closed) milik mangaka terkenal Jepang, Gosho Aoyama.
---
---
Film Detective Conan: Crossroad in the Ancient Capital diluncurkan pada tahun 2003, sutradara Kenji Kodama menjadi pengarah film ini bersama dengan Kazunari Kouchi yang menjadi penulis naskahnya. Sementara itu, Abe dan Maruden meluncurkan manga tersebut pada bulan September 2016, dan volume pertamanya dirilis pada tanggal 12 April kemarin.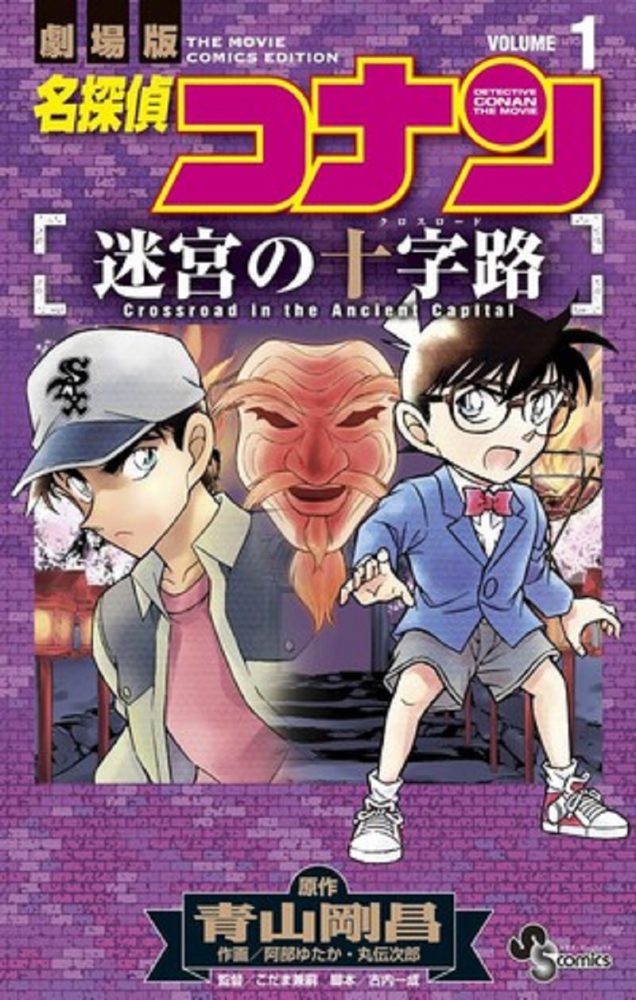 Dilansir oleh animenewsnetwork.com, majalah tersebut juga mengumumkan bahwa dua manga Detective Conan terbaru akan diluncurkan di edisi berikutnya pada tanggal 25 Mei mendatang. Abe dan Maruden akan menulis salah satu manga baru tersebut, manga ini diadaptasi dari film anime Detective Conan: The Darkest Nightmare yang tayang tahun lalu. Manga baru kedua berjudul Detective Conan: Hannin no Hanzawa-san (Hanzawa-san the Criminal) yang sedang digambar oleh Mayuko Kanba.
Source : animenewsnetwork.com