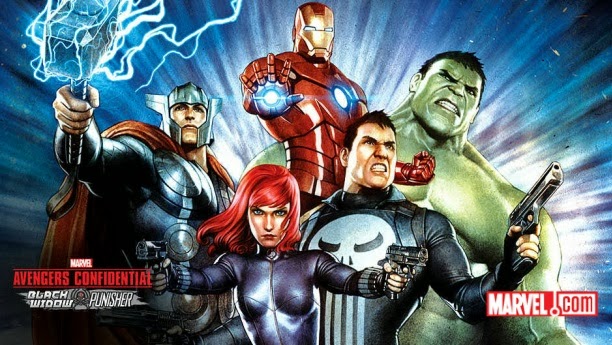 Madhouse Japan sekali lagi akan kembali membuat film animasi Marvel terbaru! Marvel Avenger Confidential: Black Widow and Punisher yang difokuskan pada kerjasama antara Black Widow dan Punisher setelah Punisher dibawa ke tempat tahanan S.H.I.E.L.D.
Di samping itu, mereka bekerja sama untuk melawan organisasi teroris baru yang bernama "Leviathan" yang telah mencuri teknologi S.H.I.E.L.D. Selain Black Widow dan Punisher, mereka juga menampilkan anggota Avenger lainnya, seperti Iron Man, Thor, War Machine, Hulk, Hawkeye dan Captain Marvel (Carol Danvers).
Marvel Avengers Confidential: Black Widow and Punisher dijadwalkan rilis pada 25 Maret dalam format Blu-ray, DVD dan digital format.
Source : jefusion.com