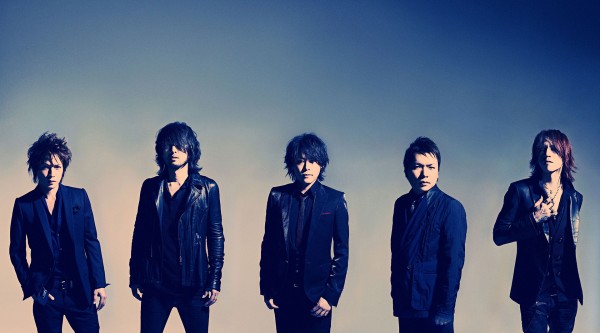 Band rock Jepang LUNA SEA telah mengungkapkan bahwa mereka akan menyelenggarakan live tour berjudul The End of the Dream ZEPP TOUR 2012 'Kourin' mulai bulan November nanti.
Mereka memutuskan akan mengadakan tur ini setelah tiket untuk konser mendatang LUNA SEA di Osaka-jo Hall dan Nippon Budokan habis terjual hanya dalam waktu satu hari saja. Band ini akan melakukan performance di berbagai live house di Jepang untuk pertama kalinya sejak tur fan club mereka di tahun 2000 silam.
Selain itu, LUNA SEA akan mengadakan konser Natal pada tanggal 24 Desember di Sendai Sun Plaza Hall. Ini akan menjadi bagian kedua dari konser mereka untuk mendukung rekonstruksi Gempa Tohoku, LUNA SEA For JAPAN A Promise to The Brave.
Di bawah ini adalah jadwal tur mereka.
The End of the Dream ZEPP TOUR 2012 "Kourin"
Jumat, 16 November – Zepp Namba (Osaka)
Sabtu, 17 November – Zepp Namba (Osaka)
Minggu, 18 November – Zepp Namba (Osaka)
Jumat, 23 November – Zepp Nagoya (Aichi)
Sabtu, 24 November – Zepp Nagoya (Aichi)
Minggu, 25 November – Zepp Nagoya (Aichi)
Sabtu, 1 Desember – Zepp Fukuoka (Fukuoka)
Minggu, 2 Desember – Zepp Fukuoka (Fukuoka)
Sabtu, 8 Desember – Zepp Sapporo (Hokkaido)
Minggu, 9 Desember – Zepp Sapporo (Hokkaido)
Jumat, 14 Desember – Zepp Tokyo (Tokyo)
Sabtu, 15 Desember – Zepp Tokyo (Tokyo)
Minggu, 16 Desember – Zepp Tokyo (Tokyo)
LUNA SEA For JAPAN A Promise to The Brave 2012 in Sendai
Senin, 24 Desember – Sendai Sun Plaza Hall (Miyagi)
sumber : tokyohive.com