Film live-action Saki Achiga-hen episode of side-A yang diadaptasi dari manga karya Ritsu Kobayashi dan Aguri Igarashi telah merilis video trailer terbarunya melalui kanal YouTube.
Telah diumumkan juga bahwa lagu pembuka live-action ini yang berjudul Egao no Hana akan dinyanyikan oleh 5 orang pemeran anggota klub mahyong Sekolah Wanita Achiga, yaitu Hiyori Sakurada, Momoka Ito (Fairies), Yuri Tsunematsu, Yuko Watanabe(SUPER☆GiRLS), dan Riko Nakayama(Shiritsu Ebisu Chuugaku).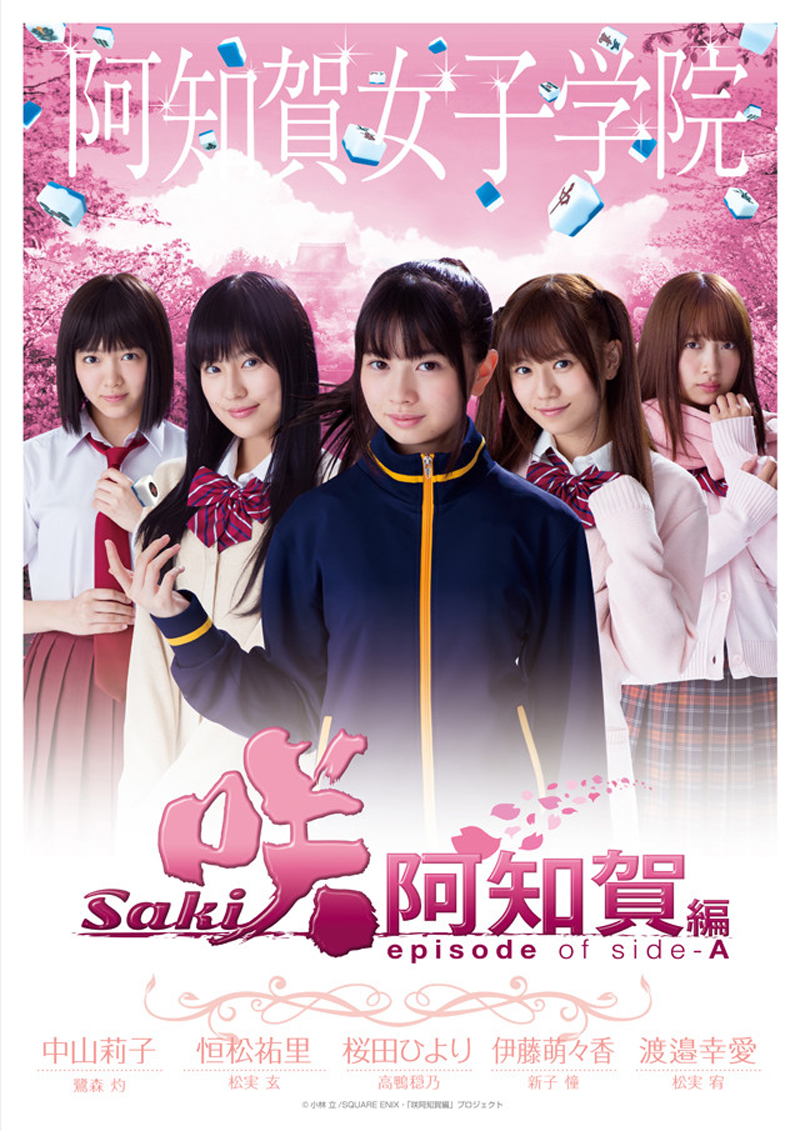 Tidak hanya itu, untuk lagu penutupnya, kelima orang di atas akan menyanyikan versi cover dari lagu milik Hysteric Blue yang berjudul Haru ~spring~. Baik Egao no Hana maupun Haru~spring~ akan digunakan juga sebagai lagu pembuka dan penutup drama tv yang akan mulai tayang sejak Desember mendatang, dan CD yang memuat kedua lagu tersebut akan dirilis pada 17 januari 2018 mendatang.
Saki Achiga-hen episode of side-A adalah film kedua dalam proyek pembuatan live-action Saki. Versi drama berjumlah 4 episode dengan 1 episode spesial akan tayang mulai 3 Desember mendatang di stasiun TV MBS dan TBS, sedangkan film layar lebarnya akan mulai diputar di bioskop-bioskop Jepang mulai 20 Januari 2018.
(All images: natalie.mu)
Source : natalie.mu