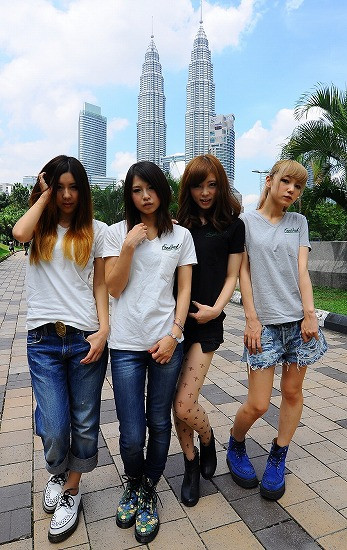 ---
---
SCANDAL band asal Jepang yang beranggotakan Haruna (Vocal & Guitar), Mami (Guitar), Tomomi (Bass) dan Rina (Drum), keempat wanita cantik ini beberapa hari yang lalu (01/12/12) telah menggelar konsernya yang bertajuk "SCANDAL Special Live in Malaysia 2012" tepatnya di KL Live Centre, Kuala Lumpur. Dua hari sebelumnya (29/11/12), para personil SCANDAL tiba di KLIA Airport pada pukul 5:15 PM waktu setempat. Kedatangan mereka di bandara disambut meriah oleh para fans yang datang untuk memberikan semangat kepada mereka.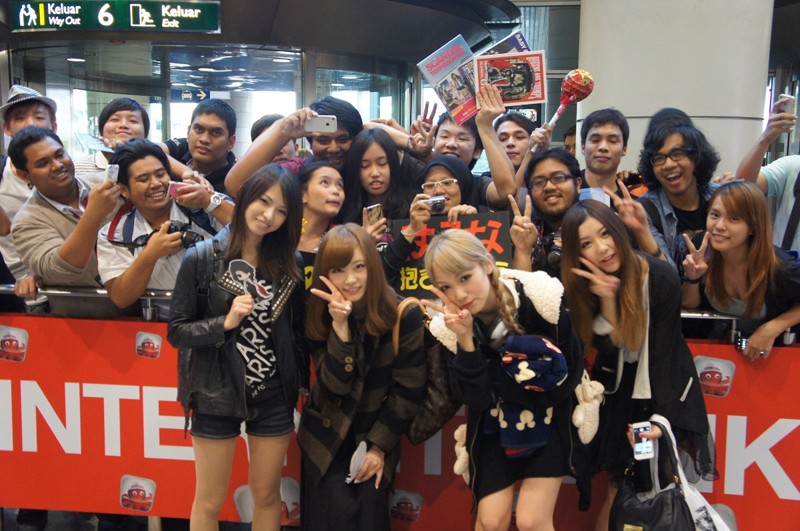 Sehari sebelum konser (30/11/12), mereka juga mengadakan press conference dan event "Meet and Greet" yang bertempat di The Saujana Hotel Resort, event ini dihadiri oleh fans bukan hanya yang berasal dari Malaysia saja, namun fans internasional yang berasal dari Singapore, Indonesia, Philippines, Thailand hingga dari Jepang turut serta menghadiri event ini. Mereka dapat bertemu langsung, memberikan gift dan sedikit berbincang-bincang dengan para member SCANDAL.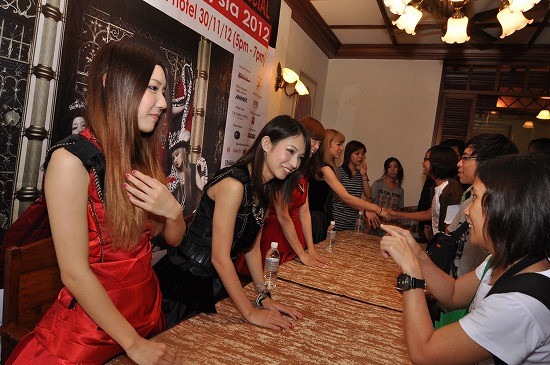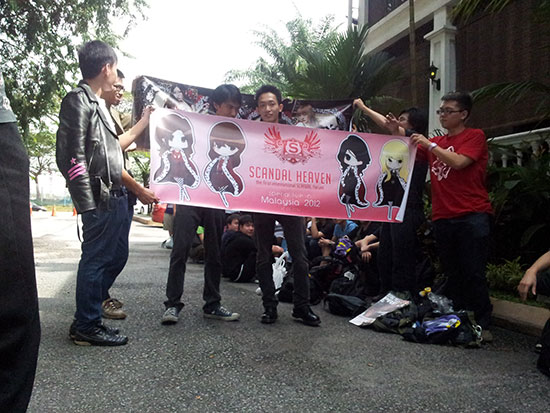 Konser dimulai pada hari Sabtu, (01/12/12) tepatnya pada pukul 8:00 PM waktu setempat dengan opening artist Haoto salah satu artis lokal Malaysia. Setelah 30 menit berlalu, inilah yang ditunggu-tunggu yaitu penampilan dari SCANDAL yang membuat para fans terpukau dengan penampilan yang luar biasa dari keempat wanita ini. Para fans pun ikut melompat-lompat seiring musik yang mereka mainkan. Dalam konser ini mereka membawakan 12 lagu dan 2 lagu encore. Berikut ini set list yang mereka bawakan :
Rock N Roll
Shunkan Sentimental
Queens are trumps
Shojo S
Rising Star
Bitter Chocolate
Koe
Happy Collector
HARUKAZE
Love Survive
Taiyou scandalous
SCANDAL Baby
Encore:
Satisfaction
Doll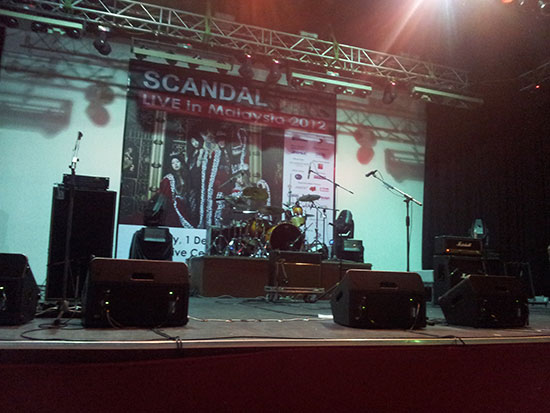 Konser pun berakhir dengan sukses dan para fans yang hadir dalam konser ini merasa sangat puas dengan penampilan dari lagu-lagu yang mereka bawakan. Rencananya pada bulan Maret mendatang, SCANDAL akan mengadakan konser di Indonesia. Apahkah kalian sudah siap? Stay tune di JapaneseStation.com untuk info berikutnya!
Special Thanks to : our friend @nubu515 in Malaysia, who make the great report about this concert.
Credits (Photo & Video) : @nubu515, ledmirage618 on youtube, ShangyouSE on youtube, Scandal Special Live In Malaysia 2012 Facebook Page,  Scandal International Forum,  Scandal Malaysia Twitter, #ScandalMY, #SCANDALinMY, #GengSemak #SEM8K, X-Morfis