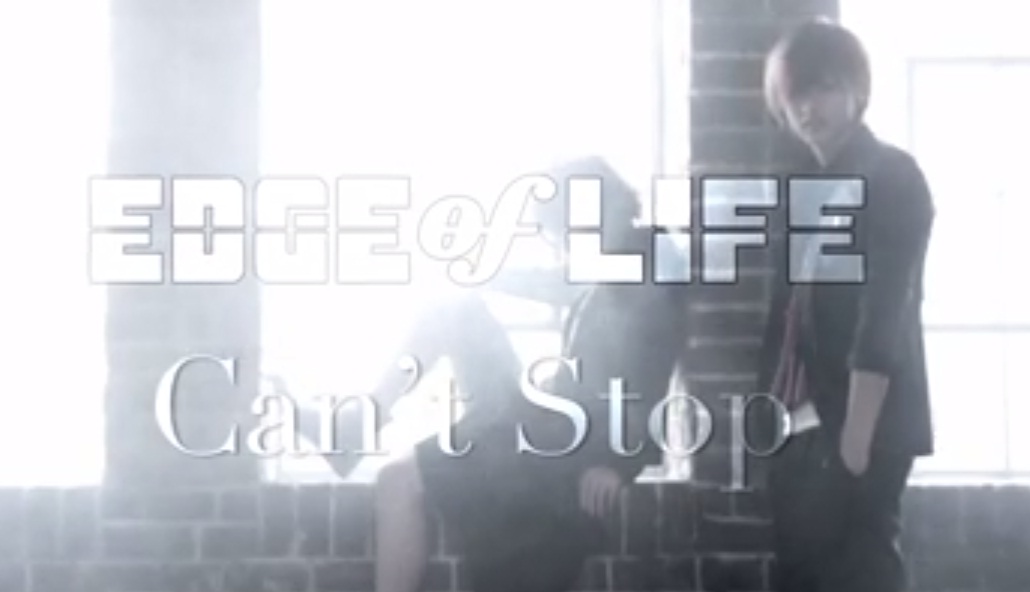 Pendatang baru, yaitu sebuah band rock Jepang bernama EDGE of LIFE memulai debut mereka setelah lagu mereka Can't Stop telah terpilih sebagai  theme song untuk drama yang akan diputar  TV Asahi pada 4 Juli nanti, Tokumei Tantei. (Drama tersebut akan dibintangi oleh Katsunori Takahashi).
EDGE of LIFE sendiri terdiri dari sang vokalis Keishi Hagio (19) dari Kyoto dan sang  gitaris Masaya Imamura (19) dari Tokyo.
Unit tersebut memiliki impian untuk menjadi unit vokal dan gitar pertama yang mengkombinasikan penampilan atraktif, suara yang gampang dikenali dan kebaruan yang mereka miliki.
Lagu debut mereka  Can't Stop direncanakan akan dirilis pada 13 Agustus. Lagu ini juga digunakan sebagai  lagu pembuka untuk sebuah acara "Miss Teen Japan".
Bagi para pembaca yang ingin tahu seperti apa lagunya, bisa dicek di teaser berikut ini:
Source : tokyohive